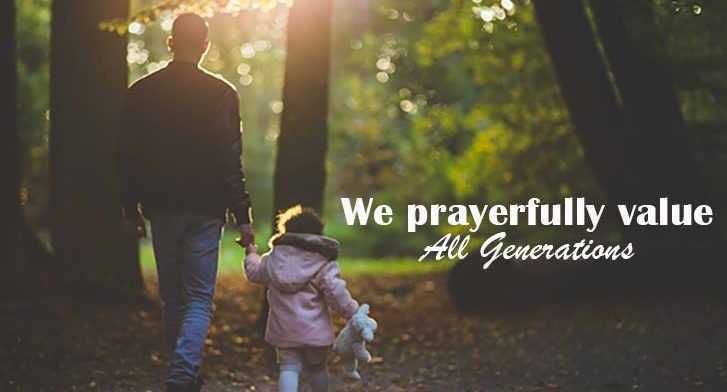 All Generations: Ben & Ariel West

Missions Through the Eyes of Ben
The Monday following Thanksgiving, I found myself cruising around in a rented minivan along the Chinese side of the North Korean border. The riverside highway was smooth (no potholes) and slick (snowpacked). The sky was clear, cold, and bright. As I discreetly tossed bundles of Chinese tracts to the homes and driveways on the left side of the road, my ten-year-old daughter, Ariel, snapped pictures on the right side of the van capturing the cold desolation of the North Korean territory and its people just a few hundred feet away across the frozen river.
If this doesn't sound like a typical father-daughter Monday afternoon outing, you might be right. However, it wasn't an accident that we were visiting that particular place. Nearly fifteen years ago, I discovered that same North Korean border region as a 19-year-old "kid" missionary. I was even taken into custody for a few hours after being seen by border guards taking pictures of interesting things I saw across the river ("Hey, is that an NK guard squatting next to that hut?!"). I was set free later that evening back in the Summer of 2003 (without even having to delete my pictures!), but the place and its people never let go of my heart.
As my children grow up (they are still fairly young at 9, 10, and 12), I have begun to tell them about many of the experiences I had during my first few years in China (2003-2004) as a young single missionary. Maybe it was inevitable that talking about these places would make me want to re-visit some of them and help my kids experience them for the first time. The father-daughter North Korean border trip in late November was the first of what I hope to be many more similar trips with my children. I hope to help them explore the roots of my own missionary life and calling, as well as their future lives and possible calling as missionaries.
Although I was raised in a Christian home, we were not a missionary family. However, when I left home and began serving on my first mission field in China at the age of 19, I unwittingly came under many of the influences that shape the lives of true missionary kids like my own children. I did not feel or look like a child at the time, but I connected with China in a way that older adult first-time visitors would probably not experience. I began to learn Chinese when my brain was somewhat more pliable, and I grew accustomed to the culture more naturally. I did not import decades of Western habits picked up from years of living "on my own" in America. Instead, I literally grew into an adult while being immersed in Chinese culture and language. I do not see Chinese culture as "foreign" anymore but as a new normal.
When people often ask, "So how long do you plan to stay in China?," they probably do not expect the response that I give. China is not a place where I have just recently chosen to visit and spend a year or two. I have literally "grown up" here. I have never held a permanent job, owned or rented a home, or lived an independent life in AMERICA, but I have done all of these things in China for all of my adult life. China is my home. America is also home, but only in the sense that it is the place where I am from, will always go back to visit, and have innumerable friends and loved ones. My honest answer is: "I really cannot imagine living anywhere else, so I think we will be here as long as the Lord allows."
I am sort of a non-typical missionary kid (MK). Although I am now an adult, I have been on the mission field since I was a teenager. Now my own children are growing up on the mission field and are going to be teenagers soon.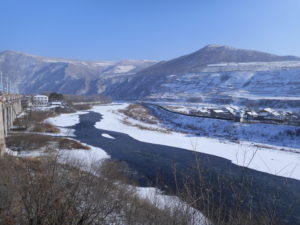 What is my desire for my children?
First, that they would find their true identity in Christ as children of God. MKs are also sometimes called "Third Culture Kids." They do not completely identify with their "home" culture or their "host" culture but are a combination of the two. I pray that my children would embrace this unique identity that they have been given and truly learn to live as children of King Jesus!
Second, that they love the Kingdom of God and the people of God more than any other earthly kingdom or people. The differences that divide our world today are external. In the World to come, those divisions will all fade as we gather from every tribe, tongue, people, and nation under the Banner of Christ!
Third, that they will immerse themselves in the culture and language of the people where God chooses to send them without feeling the need to judge others who live in or are called to serve different places or people. Racism and cultural superiority truly are an abomination. Christ loves and rules over all nations, and we serve Him best when we connect organically with the people among whom He has placed us.
As Ariel and I traversed mile after mile of the North Korean border, taking pictures to show Christians abroad and sharing Gospel tracts, I was so happy to have her with me. She is only ten (going on sixteen!) but understands why we live where we live and do what we do. She understands many of the risks involved in our work, including the possible interrogation we might face if seen snapping pictures of an ultra-sensitive border zone. I like to think that my kids are not just the "children of missionaries" but "child missionaries," capable of praying and serving in many unique ways.
I have asked my daughter to answer a few questions about what her experience has been as an MK.
Missions Through the Eyes of Ariel
1) When did you first realize that your parents were missionaries, not just Christians living in a foreign country?
I almost can't remember a specific time, but I do remember the one time (March 2014) the police came to our house to deliver a big bag of tracts that were supposed to have been brought by the postman! They asked us a lot of questions about the tracts, and I did not know what was going on. I did not realize until after that day that we could have to move to a whole different city because of it, which we did.
2) When did you first feel like you joined in and helped with a missions event or project?
The first time I felt I was really involved was when my family and I were in Peru with a medical team. There were a couple of doctors, and my mom was a translator. My brother, sister, and I helped with getting the right amounts of medicine and counting pills. It sounds boring, but for me it was fun!
3) What is the scariest thing that you have experienced on the mission field?
Last year, when I was about to board a train with my dad on our way home from a conference in Hong Kong, he got a phone call from my mom saying that my brother was sick and throwing up. She said she was going to take him to the hospital. My dad thought she was overreacting but later found out that he had appendicitis. I barely even knew what that was and I was pretty scared. We arrived back home at noon the next day and went straight to the hospital to see him. He was still sick but doing better because they had done the surgery late the night before. My dad stayed at the hospital with Gabe that night while my sister and I went to stay with friends.
4) What is the most fun or exciting thing you have done as a missionary kid?
When you are a missionary, you get to travel a lot. Most winters my family and I go to Malaysia and last winter we got to visit a theme park. It was the first real big theme park I had ever been in, and it was the biggest indoor theme park in Malaysia. The roller coaster was the most fun. It was a long ride and had a big loop on it. The scariest was the "DNA Mixer" which got stuck with my brother and me upside down and we had to be let down with a ladder.
5) What is the most difficult about growing up on the mission field?
Many times we will call our family back home, including my grandparents, aunt and uncle, and nieces. When we do I always feel sad because I miss them so much! But when I am with them in America I also miss my friends in China and my cat, Roxy. So no matter where I go, I miss somebody!
6) Do you consider yourself a "child of missionaries" or a "child missionary"?
A child missionary. My parents are missionaries, so I am too. We travel a lot and often I will do mission work with my dad and the teams that come to China?
7) Do you think your experience as an MK will make you more or less likely to continue to be a missionary as an adult?
I like it (being a missionary) as a child because it feels normal, but I know when I'm older it might be different. I will do what God calls me to do.
8) Is there anything else you want to share from your perspective as a "child missionary"?
Being a missionary kid is different, but it does not seem strange to me. When I think about it, it would seem really weird if I lived in America and went to school in America. Everything in America seems different than what I'm used to. The only home for me is here in China. Its the only place that feels like home.