Bishop Tommy McGhee and IPHC Discipleship Ministries are proud to announce the formal release of The Journey on January 27th. The Journey is an interactive discipleship resource designed to help people invite Jesus beyond Sundays and into their everyday lives. Participants will be challenged to grow together as they individually become more like Jesus. The Journey can be used effectively in any discipling relationship.
Centered around the person of Jesus, The Journey consists of 48 lessons written by over 30 IPHC pastors and leaders.
"The Discipleship Ministries team has been going through The Journey for the last 8 months, and we have found it to be challenging, strengthening, and unifying. It has become a treasured part of our weekly activities. We are excited for our churches to begin using it in ministry," said Bishop McGhee.
Bishop Doug Beacham added, "The Christian life is a journey, a pilgrimage, that leads us on a daily process of becoming more like Jesus Christ. The studies found in this outstanding series are designed to engage us mentally, emotionally, and relationally as we serve one another and the Lord in the power of the Holy Spirit."
Find out more about The Journey here!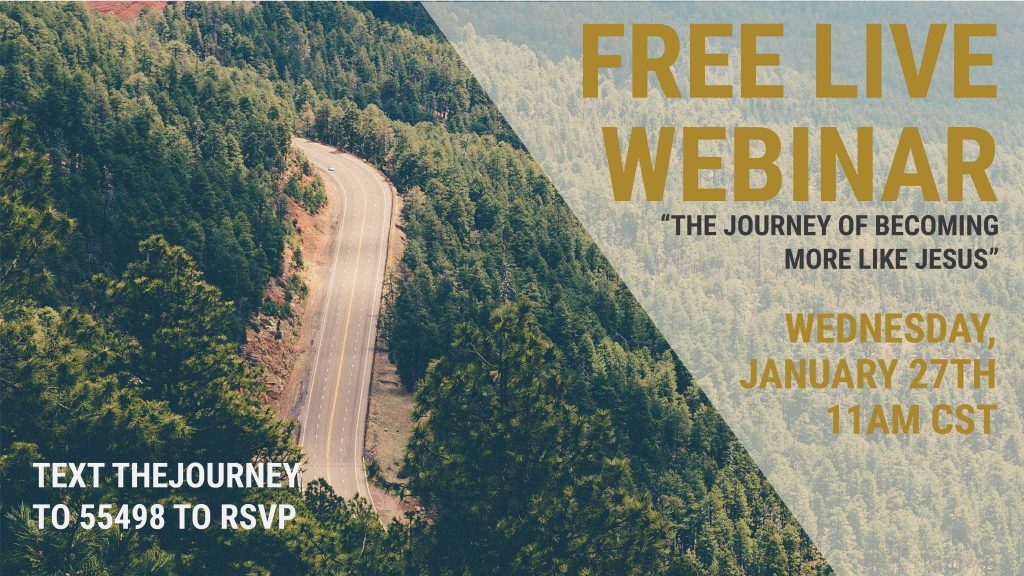 To celebrate the launch on January 27th, Discipleship Ministries is hosting a webinar at 11am CST. In this webinar, members of the Discipleship Team will be discussing how ministry and discipleship have changed through COVID-19. As ministry has decentralized and the world has become shaken, it is important to encourage and remind participants about the unshakeable truths and calling of God. To register for the event, sign up at this link.