In 1 Corinthians we see the apostle Paul taking the time to help a young church in a variety of situations they are facing. In the midst of his teaching, he makes this statement, "Follow my example, as I follow the example of Christ." (1 Corinthians 11:1 NIV) In reading that I started to think about my own faith journey. Two questions came to mind as I reflected on Paul's statement. First, is my walk with Christ an example to others? Secondly, have I invited someone to "follow my example" in my pursuit of becoming a disciple? These are important questions for us all to ask.
Is my walk with Christ an example to others? As we look in the mirror of the word, what do we see? Are we following the example of Christ? Are we compassionate? Are we graceful? Do we have the evidence of the fruits of the Spirit in our lives? So many additional questions rush in when we start with that one question. We are in process. Discipleship is a journey towards Jesus. There will be days of victory but there will also be days of defeat. It could be that the best example of a Christ follower is to let people see the grace of God through Christ in us. Not perfect but willing to rise up again after a stumble in pursuit of a resurrected Savior.
---
Do we have the evidence of the fruits of the spirit in our lives?
---
The second question intrigues me as well. Have I invited someone to "follow my example" in my pursuit of becoming a disciple? In Paul's words I see a discipleship mandate for us to call out the giftedness in people, to help them develop it, and to release them to ministry. I'm grateful for the mentors in my life that, in word and action, said, "follow me" as I follow Christ. All throughout the Bible we can see these mentoring relationships - Moses & Joshua, Elijah & Elisha, Jesus & the Disciples, Paul & Titus/Timothy, etc. People of God who looked at someone and said, "follow me" on the journey.
This principle came home for me in a tangible way in a story I heard one of our pastors share recently. I received permission to share it.
"At our conference summer camp in 2017, I was walking through the lobby area of the dorms and Bishop Scott called me over to have a conversation. The contents of that conversation included that he thought I should interview to pastor a church in Amarillo, TX. I remember laughing it off. I thought, "certainly he must be joking." Later he came and assured me that he was serious and that I should at least submit the matter to God in prayer.
I never had any desire to pastor a church before, especially not at 23 years old. But that conversation began to keep me up at night. So I began to submit the matter to God, and He began to put a fire within my spirit. God aligned the hearts of my soon to be wife and I, and our families. The hand of God was undeniable on the situation. A little over a month later my wife and I went to Amarillo for the interview. On September 3rd 2017 we became the pastors of Elevate Church. We have been pastoring this church for over four years now. God has truly blessed us and the church during our time here.
I will always be thankful for that conversation with a Bishop, a mentor, and a friend, that helped pull me towards the call that God has on my life!" - Pastor Mathias Estrada
---
Maybe we should reflect more on those words from 1 Corinthians 11:1.
---
I'm certainly no expert but I do know that the Lord helped me see the calling on that young man's life and that I still spend intentional time with him on a regular basis. In fact, this young man has numerous individuals in his life that have said, "follow me" and contributed to his discipleship journey.
I know that Mathias' story is not the only story out there. I think we all have stories we could share about those people in our lives that said, "follow me" along the way. Maybe we should reflect more on those words from 1 Corinthians 11:1. Is there anyone who you see with a calling on their life that needs to be affirmed? Is there someone you can help develop in their gifting? Who have you asked to follow you on the journey?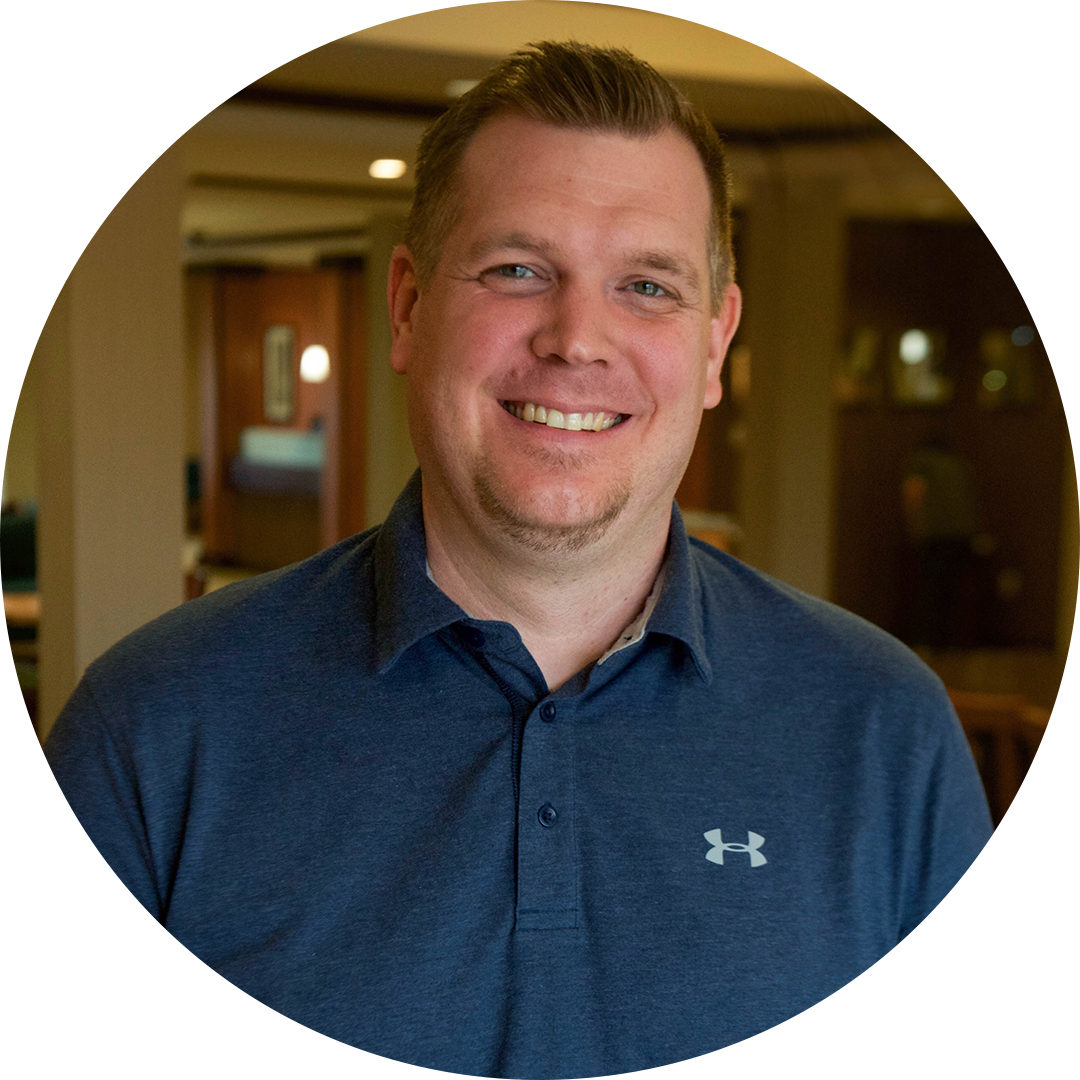 Bishop Scott Hampton currently serves as the Conference Superintendent of the Great Plains Conference of the IPHC. He is also privileged to serve on the IPHC Council of Bishops, Discipleship Ministries Council ,and the Southwestern Christian University Board of Trustees. Scott, his wife Heather, and their children (Shanna, Karsyn, and Paxton along with granddaughter Kinsley) live in Amarillo, TX area.