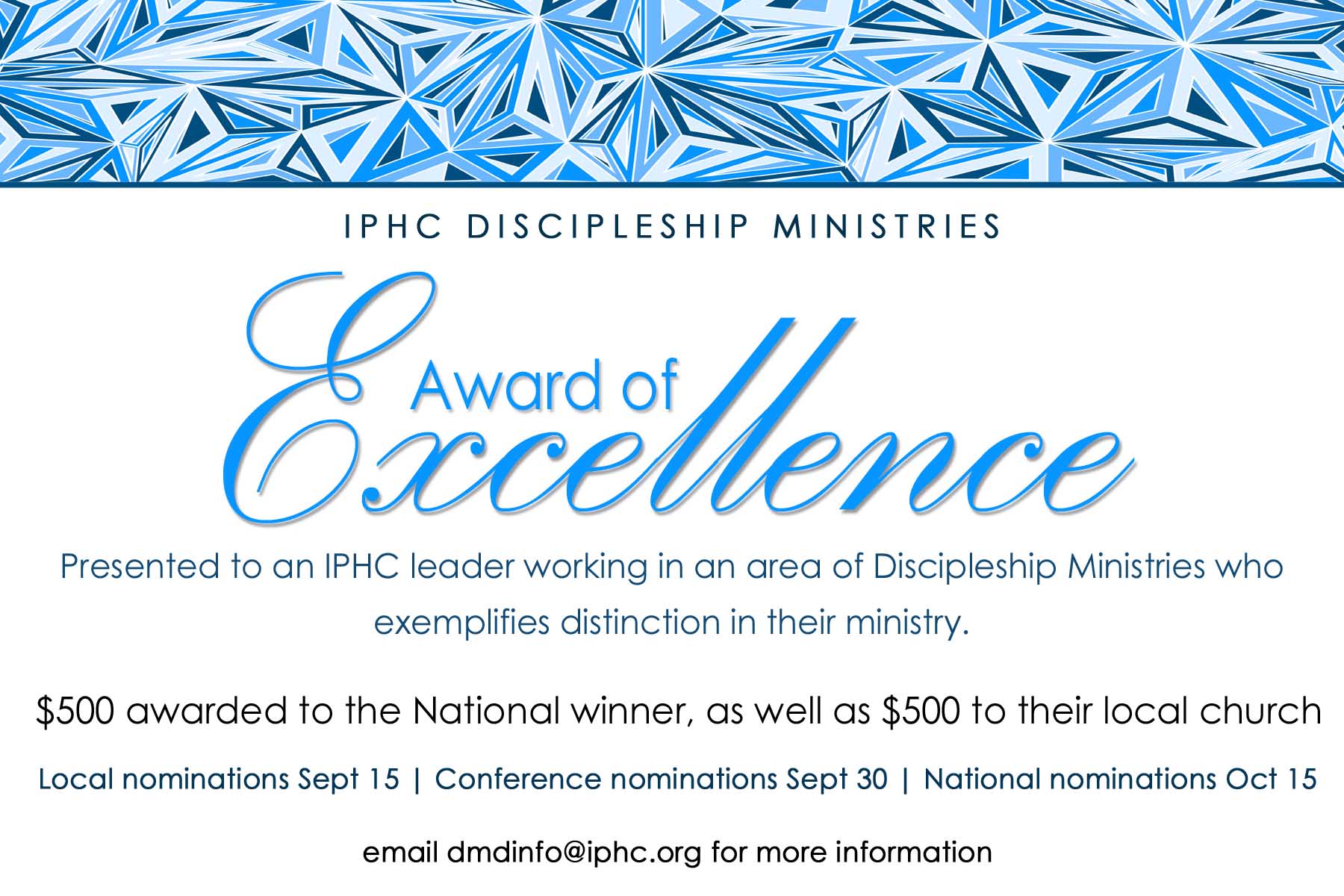 NOMINATION PROCEDURES:
Complete the Individual Nomination Form.
The person submitting the nomination should write a letter in his/her own words stating why the nominee should be considered. This letter should be double-spaced and no more than 500 words in length. Please see the 7-point Nomination Questionnaire for criteria to include in the letter.
Two photos must be included of the nominee; a headshot and a photo of the individual "in action" with their class. All photos need to be print quality, i.e. saved in high resolution if sending them on a CD.
Submit the nomination form and letter of recommendation to the local DM Director and/or Pastor by September 15th.
The local DM Director, in conjunction with the pastor, will select the local recipient. The local winner should be submitted to the conference DM office by September 30th for conference eligibility. The conference DM Director/committee will then determine the conference recipient with the approval of the superintendent.  These winners will be forwarded to the national office by October 15th to compete for the National Award of Excellence. Local and conference awards are left to the discretion of the local church or conference.
Any person who is involved in the instructional ministry at the local level in an IPHC member church is eligible.
Entries on each level should be received by the date listed below:
Local Level – September 15th (Individual nominations turned in to the church)
Conference Level – September 30th (Local winners sent to the conference office)
National Level – October 15th (Conference winners sent to the national office)
The national recipient will receive a $500 cash award and a $500 award presented to their church to be used in their ministry department.
For more information and forms E-Mail: dmdinfo@iphc.org