Discipleship Ministries exists to lead generations in actively following Christ.
Discipleship Ministries will fulfill its vision by creating training opportunities and resources in partnership with the church and home.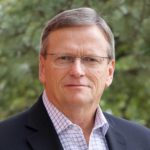 Bishop Thomas H. McGhee- tmcghee@iphc.org
Executive Director, Discipleship Ministries
IPHC Vice Chairman
Bishop Tommy McGhee is the Executive Director of Discipleship Ministries and also serves as the Vice Chairman for the International Pentecostal Holiness Church. His vision for Discipleship Ministries is to identify the best discipleship resources available to help put them in the hands of local church leaders where discipleship happens.
Bishop McGhee served as Superintendent of the Cornerstone Conference (Western North Carolina) from June 1994 until July 2012. Prior to being Superintendent, he served as the Evangelism & World Missions Director of the Western North Carolina Conference for six years and as a pastor in the conference for twelve years.  He joined the Western North Carolina Conference while attending Emmanuel College in Franklin Springs, Georgia.  He graduated from Emmanuel College with a B.S. in Religious Studies; and later from Southwestern Christian University Graduate School (Bethany, Oklahoma) with a Master of Ministry Degree in Church Growth & Church Planting.
Bishop McGhee is married to Elizabeth Frye McGhee and they live in Oklahoma City, Oklahoma. They have two grown children – Jennifer (Atlanta, GA) and Jason (Patrick County, VA). Jason and his wife, Mandy, have one daughter, Audrey who is the delight of her grandparents!
Dr. Michelle Anthony- dmdinfo@iphc.org
Family Ministry Consultant
Dr. Michelle Anthony is the Vice President of Family Ministry at David C Cook. She is the author of Spiritual Parenting,The Big God Story, Becoming a Spiritually Healthy Family and her newest book, 7 Family Ministry Essentials. Michelle has over 25 years of church ministry and leadership experience in children's and family ministries and graduate degrees in Christian Education, Bible and Theology from Talbot School of Theology and Southern Seminary.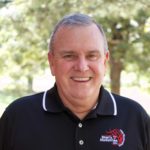 Bill Terry- bterry@iphc.org
Assistant Director, Discipleship Ministries Director, Men's Ministries National Coordinator, Disaster Relief USA
Bill serves as the Men's Ministries Director for the International Pentecostal Holiness Church and the National Coordinator for Disaster Relief USA (DRUSA). Prior to assuming his present position on January 1, 2006, he served as Senior Pastor for thirty-two years, Church Planter, the Western Zone Representative on the General Executive Board, Bishop for the Pacific Western Conference, and Chairman of the Board of Regents for Advantage College in northern California. Bill travels extensively throughout the United States and abroad conducting workshops for men, leadership seminars, preaching, and is involved in several mission endeavors.
Bill resides in Oklahoma City with his lovely wife Rita. He is the proud head of an extended family that includes two sons Gregory and Rodney, daughters-in-law Holly and Brec, granddaughters Grace, Annie, Emily and Elena and grandson Adam Gregory.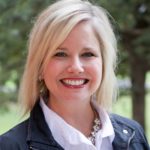 Samantha Snipes- ssnipes@iphc.org
Director, Women's Ministries
Samantha Snipes
In December 2014, Samantha Snipes began serving the IPHC as the director of Women's Ministries. She served her church as the women's ministries and missions director prior to moving to OK. She and her husband have owned businesses and worked in ministry together since 1994. She was director of operations for a design firm and worked with ministries all over the world on their marketing. She has a passion for activating and mobilizing people in their faith, to see them realize their mission in life, experience the great commission to win souls, and connect the passion and love of Jesus to the world. She loves having fun and traveling with her husband, Todd, and their two sons Cole and Skyler.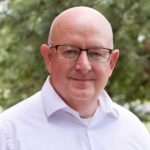 David Moore- dmoore@iphc.org
National Commander, IPHC Royal Rangers
David Moore has served as the National Commander of the Royal Rangers for the International Pentecostal Holiness Church since October 1998.  Before coming to the national office in 1993, he worked in the Global Ministries Center accounting office.  Commander Moore has been actively involved in a local outpost since 1985. He currently serves as the Senior Commander for his local church and works on a weekly basis with the Ranger Kids outpost.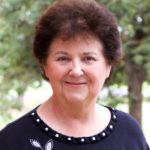 Irvina Parker- iparker@iphc.org
Director, Girls Ministries
Irvina is serving her fourth term as the director of Girls' Ministries. She and her husband David reside in Oklahoma City where he serves as president of the IPHC Extension Loan Fund. Irvina has been employed at the GMC since 1974 when she began working part time in Women's Ministries while attending college. She graduated from Emmanuel College with her Associates Degree and Southern Nazarene University where she received her Bachelor's Degree in Elementary Education with a concentration in English. Irvina worked in World Missions for about 25 years, some of that part-time while raising their children. During that time, she also served in conference-level leadership of both Women's and Girls' Ministries.
David and Irvina are active members at River of Life PHC where they have attended for more than 40 years and have served in numerous roles and ministries. Their adult children, Ryan and Jennifer, are both married and have provided them with the thrill of being grandparents. Ryan and his wife, Jessica, are parents to Aubrey and Tristan. Jennifer and her husband Shane are parents to Jasper. Irvina enjoys traveling, photography, scrapbooking, stamping, snow skiing, and spending time with all of her family.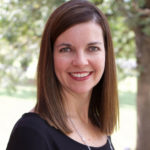 Dr. Ellen Moore- kids@iphc.org
Consultant for Children's Ministries
Dr. Ellen (Eby) Moore serves as the Children's Pastor at The Ark Church, a large growing church in a thriving Houston-suburb, Conroe, Texas.  An Oklahoma native with a rich IPHC heritage, Ellen earned her doctorate in Educational Leadership from Oral Roberts University after receiving her undergraduate and masters degrees in Education from Central State University (now the University of Central Oklahoma).  After years in public and private education she now enjoys serving kids, parents, and volunteers in her local church by creating environments where kids are connected to Jesus and encouraged and equipped to follow and serve Jesus for the rest of their lives.  Ellen is convinced that God has incredible plans for every child's life right now, not just for when they grow up, and they are changing the world.  Ellen has been happily married to her childhood sweetheart, Phillip, for over 25 years, and they're enjoying the "empty nest" as both of their children, Joshua and Meagan, are in college.  When she has free time, you'll usually find her in the kitchen.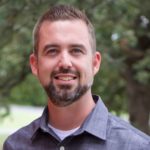 Stephen Jones- students@iphc.org
Team Leader, Student Ministries Advisory Team
Rev. Stephen Jones currently serves as the Pastor of Student Ministries at Whitnel Pentecostal Holiness Church in Lenoir, NC. In 2002, Stephen earned a Bachelor's of Arts degree in Christian Ministries from Emmanuel College in Franklin Springs, GA. In 2008, he completed a Master's of Divinity degree from Gordon-Conwell Theological Seminary in Charlotte, NC. Since 2002, Stephen's full-time ministry to teenagers has spanned two IPHC Conferences, three IPHC churches, and numerous IPHC summer camps. Stephen currently occupies the Leadership and Skill Development Portfolio under the Student Ministries Advisory Team.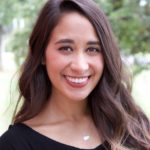 Sasha LeBlanc- sleblanc@iphc.org
Executive Assistant to Bishop McGhee
Sasha graduated from Southwestern Christian University (SCU) in 2014 with a Bachelor of Science in Business Administration, focusing in Finance and minoring in Biblical Studies. She continued her education at SCU, completing her Master of Arts in Theological Studies in 2016. She serves in leadership at a local youth ministry, leading worship and assisting with outreach and event planning. Sasha is a young entrepreneur and enjoys traveling, wedding/event planning, board games, photography, and eating sushi with her friends.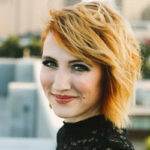 Kaleigh Bishop- kbishop@iphc.org
Marketing (Discipleship Ministries)
Logistics and Communications (Student Ministries Advisory Team)
Kaleigh is a graduate of Southwestern Christian University and a born-and-bred Oklahoman. She serves at her local church as Creative Pastor and Family Discipleship Pastor, and leads a community group for young adults. Since 2011 Kaleigh has worked in the Discipleship Ministries Department of the IPHC, specifically in Student Ministries. Her areas of expertise include graphic design, marketing, social media management, creative writing, promotional design, typography, and event planning. Kaleigh currently occupies the Logistics and Communications Portfolio under the Student Ministries Advisory Team. Kaleigh and her husband, Jared, have started several businesses together and enjoy working together on creative projects when the opportunity arises. Kaleigh is an avid reader, a compulsive list maker, and has a deep love for office supplies, the color pink, and her rescue dog, Joey.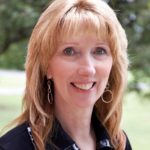 Sherrie Taylor- staylor@iphc.org
Administrative Assistant, Adult Ministries
Sherrie Taylor joined IPHC Ministries in August 2009 as Administrative Assistant for Men's Ministries, after nearly 20 years working in various corporate positions focused on customer service and public relations.  Her most recent positions include serving as community and employee relations coordinator/administrative assistant for Tronox and Kerr-McGee Corporation, and as community director for March of Dimes Central Oklahoma Division. She is excited about the opportunity to serve God and minister to others through her career.
Sherrie and her husband Kevin were married in May of 2010. They attend Kevin's long-time church home, River of Life PHC. A native Oklahoman, she enjoys spending time with friends, helping others, and working with Kevin to make their home just the way they want it.  In addition, she enjoys watching sports of all types and is a huge fan of OU sports. Sherrie hopes to continue making a difference in the lives of others through her involvement at church and through her position with Men's Ministries.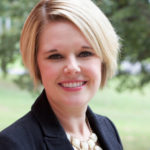 Lindsey Snider- lsnider@iphc.org
Children's Ministries Team
Creative Specialist (Discipleship Ministries)
Lindsey was born and raised in Oklahoma. She graduated from Southwestern Assemblies of God University (SAGU) in 2007 with a degree in Counseling and a minor in Bible. Lindsey has served as a Community Outreach Pastor, Kids Pastor and Media Pastor. Lindsey and her husband, Jared, have two beautiful children, Brooklyn and Jack. Lindsey loves to travel with her family, blow bubbles with her kids, cheer on the Texas Rangers with her hubby, and cuddle with their dog, Frisco.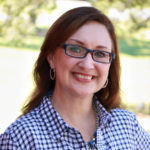 Jana Delano- jdelano@iphc.org
Project Liaison
Since 1997, Jana has served the IPHC Global Ministries Center in various administrative roles before she joined the Discipleship team in June 2014. She holds a B.S. in nonprofit organizational leadership from Southwestern Christian University.

Keith Marriner
Curriculum Editor, Sunday School and Small Groups
Keith Marriner joined LifeSprings in 2009 and serves as executive editor of all IPHC Sunday school curriculum. Prior to that he served at Emmanuel College in a variety of roles, and continues to serve as an adjunct professor in the School of Christian Ministries. He received a B.A. in Christian ministries from Emmanuel College and an M.Div., a Th.M., and an Ed.D. in Christian Education from Southeastern Baptist Theological Seminary. He is the author of Following the Lamb: The Theme of Discipleship in the Book of Revelation (Wipf & Stock, 2016). Keith resides in northeast Georgia with his wife and their two daughters.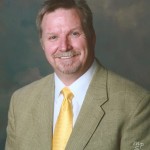 Ron Fredericks
National Talent Quest Coordinator
Ronald L. Fredericks graduated from Emmanuel College with an AA in Christian Education in 1978. He continued his studies in Christian Education through his junior year at Emmanuel College, and then moved to Virginia where he continued to pursue his degree thru extension classes. He served as Houseparent/Maintenance Staff and Cook at Falcon Children's Home in Falcon, NC, and pastored for the Appalachian Conference. He has also served on the Conference Discipleship Ministries Board in the Appalachian Conference as Treasurer and Assistant Director before being appointed Director in July.
Pastor Ron has served on the National Fine Arts Team for the last 5 years as Creative Arts Venue Host and was a tremendous assistant in TQ to the two previous Coordinators with his knowledge and passion for Fine Arts. Ron has been a great help not only at the National Level with Fine Arts but on the Conference and local levels during his Pastorates.
Denise Bell
Special Needs Ministries
denise@blwc.org