Number five of our Fivefold Purpose is to acquaint girls with the Great Commission of Jesus Christ our Lord. There are units in the curriculum of different clubs to address our part of the Great Commission, but there is nothing better than involving the girls in missions projects. While there are numerous worthy opportunities around the world, we have chosen a few to promote nationally.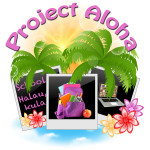 Project Aloha. Power Chicks, held every four years, always chooses a special project to promote and support. In 2015, we chose Ali'i Academy, a ministry of Life Church in the Pacific Realm District of the Acts 2 Day Conference. Roughly translated, Ali'i means an executor of the King's estate. Founded by Drs. Greg and Joan Hood, the academy "is dedicated to equipping and preparing the next generation of leaders to live out the call that God has placed on their lives." Funds will be used to purchase computers for the school and to do a couple of small remodeling projects. Thank you for your gift to Ali'i Academy as they reach the lost and broken youth of Kailua, Hawaii, where the people are just as beautiful as the scenery. To donate, click here.


Going Global. Over the past few years, we have taken teams to Costa Rica, Mexico, Kenya, and Nicaragua to provide training for implementing the girls' clubs approach to reaching girls around the world. Ongoing finances are needed to help purchase and ship curriculum and resources to these countries as the ministries develop. Your donation can help fund these (and other GM ventures in the future); earmark those contributions 2520A-02257. All funds with this code will be used for materials for one of these international ministries as their programs develop.

Operation Teaching Tools. When Girls' Ministries partners with Operation Teaching Tools, your girls get a great sense of accomplishment and missionaries around the world are blessed with some great teaching tools!

Child Sponsorship through People to People. Many local groups have found the child sponsorship program under the direction of People to People to be a great way to introduce their girls to missions.