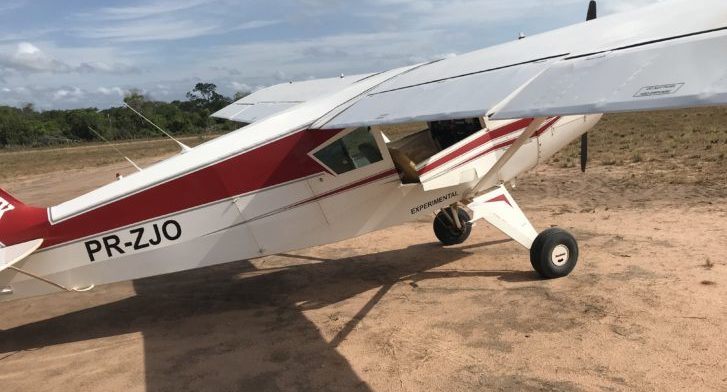 Dear family and friends,
We wish you the best during this special Christmas Season!
I, Aaron, had the privilege of taking another Amazon trip recently. I took several of our São Paulo Pastors on a trip to the town of Prainha on the Amazon River to minister at a weekend conference. We flew from Santarem (the city where Esther was raised) to Prainha in a small Project Amazon plane and enjoyed an amazingly scenic flight as we overflew the river. As we were flying, I was thinking of my father-in-law Luke Huber, who spent many years in boats on the Amazon and in his ultralight, flying over the Amazon River as he planted hundreds of churches among the river communities.
When we arrived in Prainha, we were amazed at the spiritual hunger demonstrated by the members of this community. I had planned a weekend-long seminar with eight different lectures. I had it all structured and organized to the t. However, as we started ministering after the first teaching, it became apparent that God was doing something extraordinary. People started weeping as the incredible presence of the Lord came upon us. We were unable to do as much of the teaching as we had planned but spent the whole day praying for people and watching as the Lord did miracle after miracle in the lives of the people that had come to church that day. That weekend we saw many salvations, many powerful healings, and an incredible spiritual breakthrough for the church. One particular woman had two crushed vertebrae and had been living in incredible pain for many years. This lady was totally healed on Sunday night. Many diseases, pains, and problems were healed. Praise God! May His Kingdom come on earth!!
Back in Sao Paulo, our cell groups (now called Life groups) continue to grow, and more and more people are getting saved and becoming disciples. We are excited as we see God transform the lives of so many people, both in the services and in their day to day lives. These transformations are happening because of one on one discipleship. Humility and transparency make these changes permanent, for God's glory!
We love you and can not express how much we appreciate you!!! Thanks so much for your important ministry as you support us here in Brazil!!!
Love always,
The Helland Family
Aaron, Esther, Joshua, Christina, Gracie & Abraaozinho