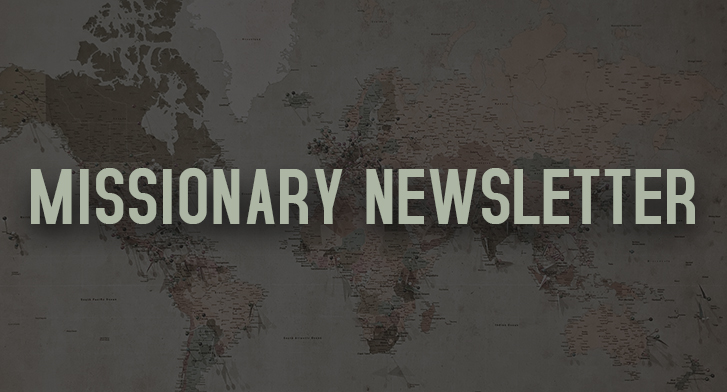 Changed Lives in Iglesia Vida Nueva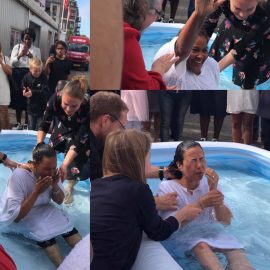 Our Spanish church was jam-packed with visitors as three women shared what Jesus has done in their lives and why they wanted to be baptized. One of them is Angela. She worked in Amsterdam's Red Light district for 16 years. God touched her with His love. This is what she shared, "Jesus freed me from addiction to alcohol and gave me a completely new life. After working for over 16 years in the Red Light District, God helped me get out and radically changed my life for good. I am a new person. I am His dearly beloved daughter." Femke continues to help women who work in prostitution at our office with social work, and both of us visit all the ladies weekly. It is an honor and privilege to love them, encourage them, and see them grow closer to Jesus. All three women that we baptized in June are now part of our team to reach the girls who work in the Red Light District.
New Leaders & Naturally Supernatural Conference
It is such an honor and privilege for us to be pastors, not only for our local church, but also for other leaders. We recently had a Naturally Supernatural Conference in Amsterdam, where leaders from across North America and Europe came to share, be trained, and strategize for future international ministry. We ordained one couple, Vera and Willem, as IPHC missionaries from the Netherlands to the Island of Cyprus. This is Willem's testimony: "My life was full of parties, drugs, and living a wild life. This all changed, however, when I suffered a drug overdose. As I was brought into the emergency room, I heard the doctor say that there was little to no hope for me surviving. That is when I cried out to Jesus and said, if He was real, I needed Him to save me. The next day, I woke up in perfect health. Jesus had saved me from a most certain death."
Willem is now an effective evangelist who is traveling around the world training churches on how to grow in evangelism, deliverance, healing, and prophecy. In Cyprus, they are planting a church and starting a missions training center.
Impacting Europe and Beyond
Another man who we ordained as an IPHC minister is Jurjaan. Jurjaan is an intercessor, author, and street evangelist. Juriaan is now in Australia training IPHC churches in power evangelism, prophecy, and healing. This summer and fall, Matthew will travel to Romania and Cyprus to train and equip people in the gifts of the Holy Spirit.
Matthew & FemkeHelland