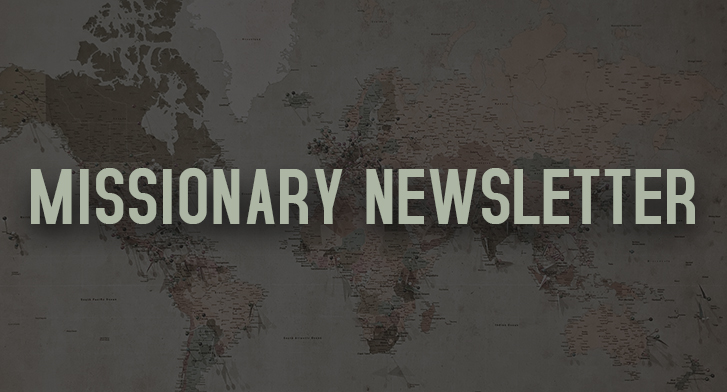 Our Sabbatical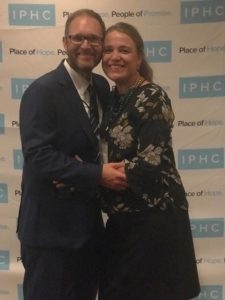 From December 2018 through February 2019, our family took a three-month sabbatical to the U.S.A., Mexico, and Chile. Femke was asked to be a speaker at the IPHC Global Assembly in Santiago, Chile in February. Matthew was born in Chile so this seemed to be a chance of a lifetime to take the entire family to get to know places they had never been to before. The sabbatical was beyond our expectations good, and we would like to share a testimony that illustrates what we experienced.
Every Believer Can Heal The Sick
Fifteen-year-old, Vicente, was hanging out with one of his childhood friends who described himself as an atheist or agnostic. His friend started talking about his feeling of emptiness and how there had to be something "more." This is when Vicente started telling him about Jesus and how He can fill every void we may feel. Together, they prayed and his friend experienced something new and wonderful as he asked Jesus to fill his heart.
Vicente was super excited after that evening, but he also wanted his friend's family to come to know Christ. When he heard that Matthew Helland was coming to speak at his church, he decided that this was the time to invite his friend's family to come. His friend's father, also an atheist, was suffering from major back pain that Vicente believed God would heal that evening. In Vicente's mind, Matthew was going to pray for his friend's father and he would be healed.
When that Sunday came around, Matthew began praying for the sick and many were healed. However, he turned around and told everyone that every believer can heal the sick through prayer. He gave five steps for praying for healing and told everyone to pray for each other.
Vicente went to his friend's father, prayed for him, and he was instantly healed. For the previous three days, he had been suffering from extreme pain in his back because of arthritis and a herniated disc. Then, when Vicente prayed for him in Jesus name, all pain disappeared. He was overjoyed and shocked. The next day, his friend's father wrote the following message to Vicente's father: "For 55 years, I have been very cynical. Thank you for helping me change my way of seeing things."
Every believer can pray for the sick and see people healed. Praying for someone's healing (as well as using other spiritual gifts) is a powerful way to share the gospel.
In the last months, we have given schools of Prophecy in Oklahoma, California, Mexico, Chile, and the Netherlands. We have been amazed by many stories of healing that have taken place as "normal" believers step out by faith and pray for the sick. Several individuals who came to services walking with crutches were able to leave without them after someone prayed for them. We keep getting testimonies back from places where we went and "activated" people to pray for the sick and prophesy.
Prophesy: Just Do It!
We are also excited to announce the release of our latest book, which is the first in a series of books on subjects such as Prophecy, Divine Healing, and Power Evangelism. This book is called, "Prophesy: Just Do It!" It comes with over thirty practical exercises that can be done as an individual or in a group to cultivate your ability to hear God's voice and prophesy.
Family Corner
All of the kids' English and Spanish has improved significantly in the last few months. Cherished memories were made with old and new friends. Our kids almost did not want to return to Holland because of all the special times we had. The love and care we received were very special.
Now, we are glad to be back home in Amsterdam where we can pick our ministry back up in the Red Light District and with our local church. We are so honored to be able to live and minister here in Europe and around the world. Thank you to individuals such as yourself who faithfully pray and financially support us. Thank you so very much!
Sincerely,
The Hellands in Holland
Matthew, Femke, Judah,
Hannah, Levi, & Benjamin Helland