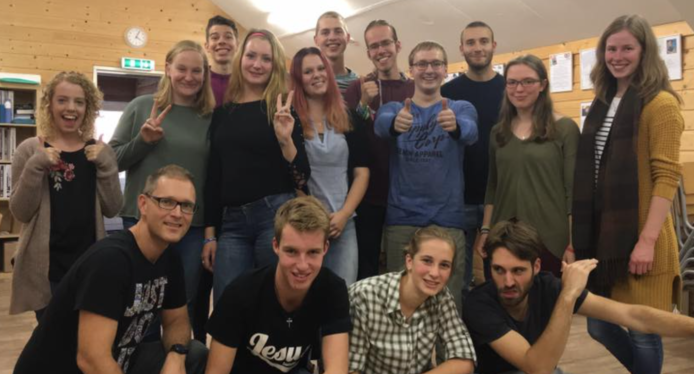 Helland Newsletter: November 2017
Ministry in Amsterdam's Red Light District
"Now that I have God, I do not need all of the things I thought I needed. I don't drink alcohol anymore. My body has healed up. I am living a much healthier lifestyle. I know a peace that I never knew before. This summer, I went back to my home country. I used to go back with a lot of money and still experienced little peace. Now, I did not have much money, but I enjoyed my friends and family like never before. I used to think I could not be alone; now I enjoy my time at home alone with Jesus while listening to worship music. He is always with me. Leaving the work in the Red Light District was the best decision I have ever made. I lost so many years of my life working there, but now I feel like I have a new opportunity to live." -Melissa *Name has been changed to conceal true identity.
It is so rewarding for us to watch Melissa's life change in these last six months. She has become one of the leaders of our weekly Bible studies. Every Tuesday, she cooks a large meal and invites all of her friends for a Bible study at her house. These groups have become a true community of individuals who care about each other and who love to worship God. They enjoy caring for each other when someone is sick or celebrating a baby shower for one of the pregnant women.
Every Friday night is our meal at our ministry center just outside of the Red Light District in Amsterdam. The majority of the individuals who come on Tuesday evenings and Friday evenings either have been or still are working in the Red Light District. Two days a week, we go door to door visiting people at their work, offering them a prayer or seeing if there is any way we can get them practical help. This can be with small things such as finding a language course or finding a new job wherewith they could make a living.
Every week people tell us they want to find new work, and that is part of the reason that we reach out to them. Unfortunately, finding new work can be a long and sometimes difficult process. One woman we have been able to help leave this work told us that she worked in the sex industry for more than thirty years. "Over ten years ago, I wanted to stop, but I did not know how. That was until God placed you in my path, and now I am getting to live again in freedom. I really love my God and this new life that I am getting to live. "
Last Christmas, we started the Friday night meetings at the ministry center. This Christmas we are going to rent a church auditorium where we will be able to celebrate Christmas with a baptismal service for all of the individuals who want to get baptized. Thank you so much for being a part of our lives and ministry by supporting us through prayers and financial gifts. Thanks to you, we can continue seeing lives radically be changed by the grace of Jesus Christ.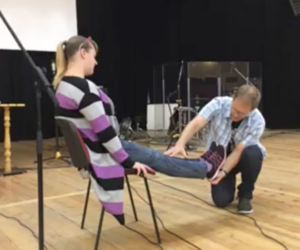 International Ministry
In July, Matthew released his book, Prophesy and Heal the Sick: How to Grow in Prophecy, Words of Knowledge, Healing and Power Evangelism (see www.prophesyandheal.com). We received rave reviews about it, and it is now being translated into Spanish, Portuguese, Dutch, French, Russian, Romanian, and Hungarian. This book is a valuable tool to train churches and individuals how to biblically and intentionally grow in these gifts of the Holy Spirit.
Since the book was published, Matt has been in the USA, Ukraine, Belgium, Romania and the Netherlands. Please pray for wisdom for us as we continue to receive more invitations from different countries to come train people in prophetic ministry.
Family Corner
Judah (13) has begun working doing a weekly newspaper route. Hannah (11) is enjoying her last year of elementary school and all of her friends. Levi (8) who broke is arm in Sept. is doing much better now. Thanks for everyone who was praying for him. Benjamin (5) loves reading (looking at) Donald Duck, and his siblings help take good care of him. All of them really enjoyed being in the US last summer with their grandma and so many other wonderful people who honored and loved on us. Thank you very much!!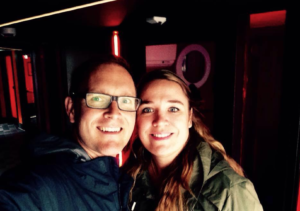 Matthew, Femke, Judah,
Hannah, Levi, & Benjamin Helland