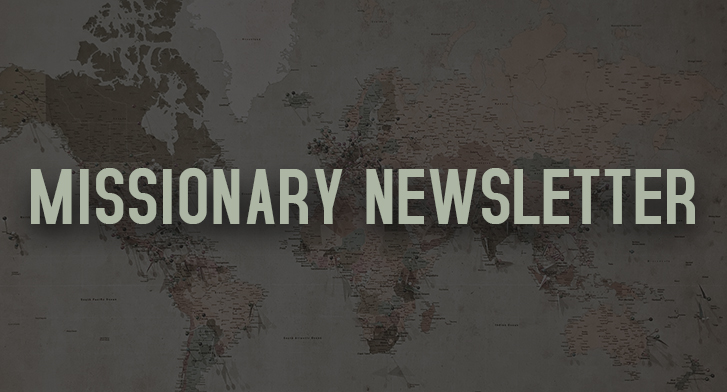 Alleia's Story
"All my life I have been searching for Jesus, and it was not until I found Matthew and New Life West that I got to know Him. Jesus is so awesome and wonderful. He has totally changed my life."
Alleia grew up in the Middle East in a Muslim nation where becoming a Christian could cause grave persecution. She came to the Netherlands many years ago and was always searching for answers to her many questions. As a teenager, some Christians had prayed with her to accept Christ, but she really did not understand what it all meant. She would have dreams about Jesus and even visit a local church to light a candle. Her love for Jesus grew, but she did not know how to find Him and get to know Him.
She began searching for answers to her spiritual questions in many sorts of occultic activities and different forms of faith. Nothing seemed to fill her up. Alleia went to New Age and Occultic healers and instead of these things helping her out, she became worse. She struggled severely with debilitating sickness and depression. One day she met a Christian who began telling her about Jesus. She really liked Jesus but did not want to become a Christian because she thought that Christianity was just a different religion with rules and regulations she had to follow. Nevertheless, she still wanted to get to know Jesus.
One day a friend told her that Matthew was going to be speaking at a local church and that he had a strong gift of healing and prophecy. When she went to that meeting, God healed her of all her back and neck pain. She was also one of the first people Matthew picked out and prophesied over. Part of what he said was "You love Jesus very much, and you want to get to know him. He wants you to get to know him as well."
That day, Jesus touched her in a very significant way. She did not know exactly what happened, but she felt much different. The next Sunday, she went to New Life West, where, unbeknown to her, Matthew is one of the pastors.
When she first came, she said that she did not want to become baptized as she did not need to become a Christian. Nevertheless, she did talk to Jesus about this and with the Christians at New Life. In the next weeks, she had different dreams where she was being baptized and becoming a Christian. Soon enough, we baptized her, and that brought a gradual, yet significant change in her health and life.
Alleia describes the change as a dark cloud over her life, which began dissipating. Her physical health is much better now, and she does not struggle with depression as she did before the baptism. She also began joining Matthew as part of his ministry team when he ministers in other churches. Now people are experiencing physical healing when she prays for them in Jesus' name. God is also speaking to people through her as she has grown in prophecy and other gifts of the Holy Spirit.
Alleia is a wonderful example of how Jesus not only wants to heal us and set us free from sickness and depression, but He also wants to empower us so we can see others healed through our prayers as well. She is also an example of many people who consider themselves "Spiritual" and are searching for answers in all kinds of different places. As Christians, we have the love and power of Jesus that everyone is looking for. We have the gifts and power of the "Holy Spirit," who has the answers for all "Spiritual" seekers.
National and International Ministry
We are experiencing wonderful breakthroughs in our ministry in Amsterdam's Red Light district as well as internationally. Matthew got to speak at the IPHC National Conference in Australia, where he was able to train and activate believers in the gifts of the Holy Spirit. A week later, a team made up of people from Holland and Australia went to serve churches in the Philippines, where many people were also activated in the gifts of the Holy Spirit.
Matt also took a team of eight ministers from the USA and Holland to the island of Cyprus, where some amazing ministry took place in different churches. In the months of December, January, and February, we will be in the United States, Mexico, and Chile. We look forward to catching up with many of you while we are there.
Additionaly, around Christmas 2018, we will be releasing our newest book, Prophesy: Just Do It! This book, with over 32 prophetic exercises and activations, is meant to help every believer do what Paul told us to do in 1 Corinthians 14:1: "Follow the way of love and eagerly desire gifts of the Spirit, especially prophecy." We will follow this up with prophetic schools in Mexico, California, Oklahoma, and Chile.
Thank you for your prayers and financial support. We can do what we are doing now because of people like you supporting us. Thank you and God Bless.
Family Corner
All our kids are growing like weeds. Judah (14) is working hard at learning Spanish for our trip to South America. Hannah (12) is quite the social bug with all her friends at school and youth group. Levi (9) has picked up skateboarding and is doing amazing tricks. Benjamin (6), along with the entire family, cannot wait to see grandpa and grandma this Christmas in Oklahoma.
Sincerely,
The Hellands in Holland 
Matthew, Femke, Judah, Hannah, Levi, & Benjamin Helland