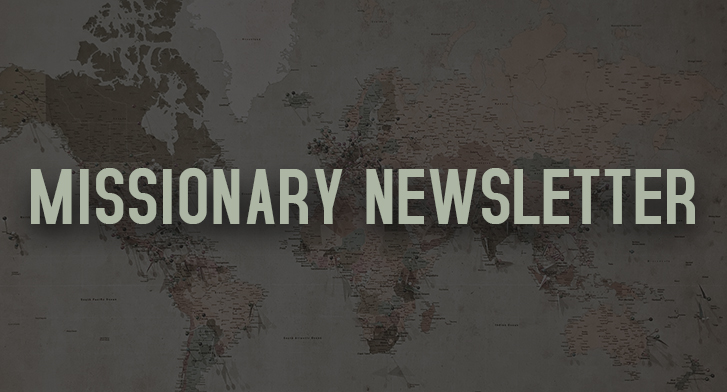 "Let the favor of the Lord be upon us, and establish the work of our hands …Yes, establish the work of our hands" Ps. 90:17
His "favor upon us" doesn't necessarily mean all is bright and beautiful. As followers of Christ, we all pass through deep and difficult challenges and face discouragement, but then opportunities arise that help us understand that the Lord sees the larger picture. Below is a little glimpse of the ministry here. Thank you for joining hands with us to do His work!
Easter week, two Muslim men from the Middle East were visiting Granada, and they came to our house for dinner. One of them was a special, long-time friend we had taught years earlier. Our conversation turned to the death and resurrection of our Passover Lamb, Jesus Christ. We were able to share openly and go from the first Passover in Egypt to Christ's sacrifice and resurrection. Soon after the month-long Ramadan fast this May, Muslims will have another celebration, the feast of the lamb. Many Muslim followers will carefully choose their family's lamb and even take it home to feed and care for before slaughtering it. They look for a perfect lamb. Muslims believe that Jesus, born of a virgin, was pure, holy, and did many wonderful miracles. However, we pray that these friends, and many others, will have a revelation of the crucified and resurrected Christ, and that they will come to understand that Jesus is the perfect Lamb of God, who takes away the sins of the whole world.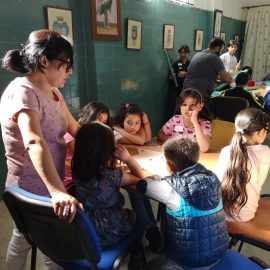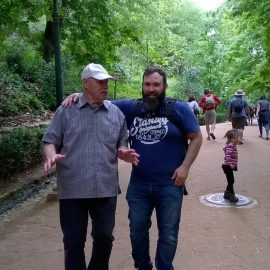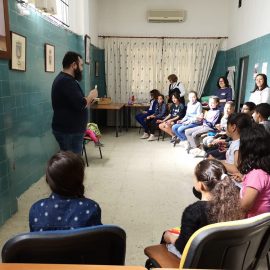 The Easter Missions-Training and Community Outreach in Granada "rocked!" Eight attended the training, with four of them coming from Madrid. Participants said that the event was life-changing. Morning classes and discussions challenged and informed. Outreach in the afternoons at the community activity center buzzed as nurses taught mothers about health and the children celebrated the joys of LIFE! During this time, we ministered to 18 Moroccan mothers and children. Now, those who were in the training say they are more confident about meeting and reaching out to Muslims.
Answers to prayer:
One family from our Madrid church needed housing for the missions training. Prospects were bleak, but when we invited some neighbors to participate in the training and community activities, they said they couldn't because they would be gone those days. When they heard we were looking for housing for the family from Madrid, they didn't hesitate to offer their apartment, just two blocks away!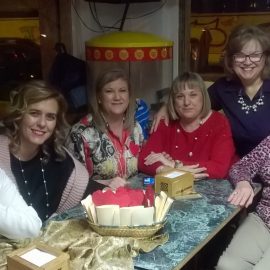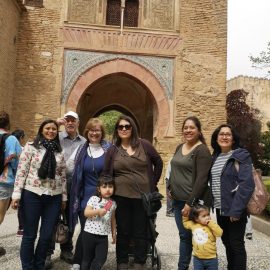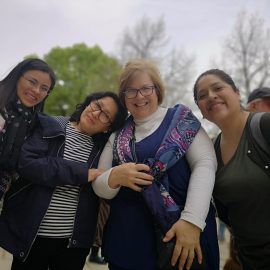 Almost paralyzed by allergies, Kathy was miserable with a very deep cough. However, the Lord allowed her to use a "home remedy" that cut what would have been months of suffering to about two days! We give Him the glory!
Thank you for your prayers over our trip to Amsterdam. The situation in the red light district broke our hearts, but the ministry is doing great things for God. The leader graciously spent time with us sharing his testimony, then took us out as he made contact with the "workers" behind their individual windows. That evening, the ministry center thrived with people who were in different stages of coming to know and serve the Lord. We also got to fellowship with the Dutch IPHC pastoral family and their congregation, as well as lead the Sunday evening Spanish service that the Helland family pastors. Many people blessed us on this trip as they shared their hearts with us and helped us get around with transportation.
Please Join Us in Prayer
• Gary's 92-year-old mother, Mrs. Ivergene Petty, recently had surgery on her femur after a fall and is in a rehab center.
• In mid-June, we will be returning to the U.S. for a follow-up on Gary's health and a pending operation for a hernia in Oklahoma City. We will go to California first to see his mom and family.
• We ask for safety and divine opportunities on a three-day trip we are taking to Morocco in June.
• Please pray over the English classes we teach. Almost all of our young students are Moroccan, and our adult students are Spanish.
• Pray against the stronghold of Islam and for freedom of many to find and know Jesus as Lord and Savior.
• Pray for additional team members to work with us in the Granada church plant.
With Love and Prayers,
Gary & Kathy Petty