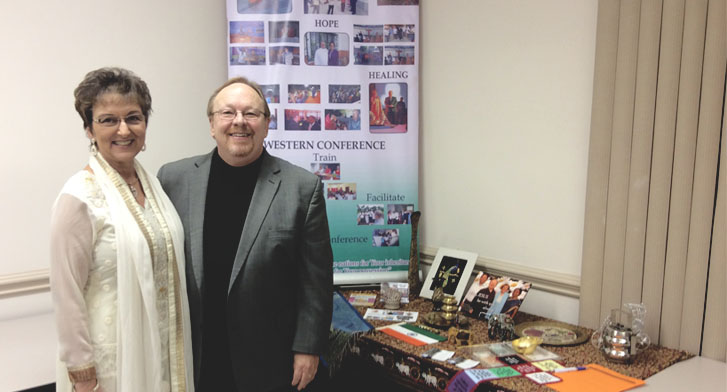 Williams Newsletter: June 2017
by Danny & Judith Williams
Thank you for your encouragement, words of prayer, and support of every kind during our itineration back in the USA. We have been here for several months visiting churches, seeing our supporters, and attending mission meals. It has been special to see many of you during this stay. We do not take this opportunity for granted, and we have enjoyed each visit and the wonderful fellowship.
We have been blessed by your reception of our ministry, and pray that you received instruction and help by the Holy Spirit during these services. Thank you for the many testimonies of receiving from the Lord.
We are excited to be returning to India, however, due to India Visa restrictions; we will be relocating our home to another Asian country (to be announced soon!). We are grateful to be able to enter India for short visits to continue the work there. Your prayers are also appreciated, as we relocate and establish new relationships in the area we will be living.
WE ARE NOT STOPPING OUR MISSION WORK IN ANY WAY! We are just moving to comply with these new restrictions on entering India. We will return to the states for a few months in order to continue itineration to help us with relocating expenses.
May the Good Lord bless and keep you, may He prosper you in His Kingdom ways and give you peace, love, and joy during this season! We love you and keep you in our prayers.
Photo Credits: Judith Williams