The parking garage is adjacent to the hotel.  It connects to the hotel from the Sky Bridge located on the second floor.  Self-parking is $20 for overnight guests.  As a special consideration, the hotel has extended complimentary parking for all guests staying in the hotel for the conference, limited to one vehicle per room. For those guests that are not staying in the hotel, a special rate of $8 per vehicle per day, is available.  Vouchers will be available at the Conference registration desk.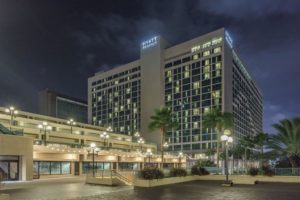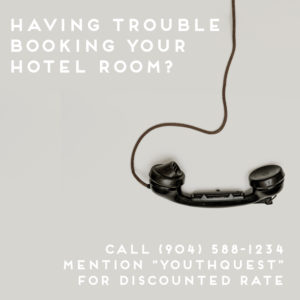 Downtown Hotel in Jacksonville, Florida
Attached to the Convention Center | $149 a night 
1-4 persons per room
Hyatt Regency Jacksonville Riverfront is located adjacent to the city's iconic Main Street Bridge, providing panoramic river views and walkable access to the heart of downtown. Our Downtown Jacksonville hotel leverages the largest function space in Northeast Florida, relaxing views from hotel rooms and meeting spaces, and new lobby concepts that foster connections and energize travelers.
Phone Number: (904) 588-1234
To book your hotel room, click here!
Click HERE for tax exemption application!