As the benevolence arm of World Missions Ministries, People to People seeks to provide a platform of ministry for individuals, churches and missionaries as we show acts of love to a hurting world. For over two decades, we have preached the gospel to the poor by feeding, educating and providing medical care to thousands of children, sending medical teams to impoverished nations and rebuilding devastated communities after natural disasters.
Through your partnership with us, People to People continues to be a spearhead of ministry and outreach in the most difficult and unreached areas of the world. By meeting the physical needs of a hurting people, radically transforming societies and bringing hope to a world in despair may Christ's salvation be made known and His Kingdom established.
Our Team
Matthew Bennett, Director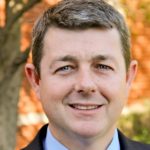 Matt Bennett currently serves as the director of People to People Ministries in Oklahoma City, Oklahoma. He received a Bachelor's Degree in Biblical Studies from Emmanuel College in 1991 and a Master of Arts in missiology from Regent University in 1997. In 1993, Matt served as the assistant director for the Centre for International Christian Ministries in London, England. Matt's vision to "Mobilize the Reached to Evangelize the Unreached" has been evident as he has been actively involved in personal evangelism ministry within the 10/40 Window, training international leaders and helping in social development.
Rebekah Lowder, Coordinator of Operations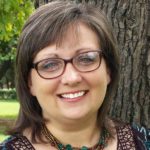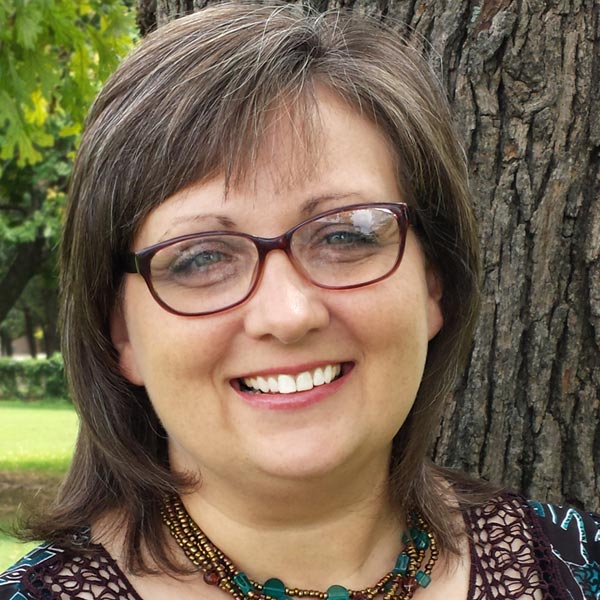 Rebekah serves as our Coordinator of Operations. She comes to us with over 20 years of involvement in children and youth ministry including administrative roles within church ministry. Growing up, Rebekah shares experience with missions work in Northern California and Northway, Alaska. She graduated from Southwestern Christian University in Bethany, Oklahoma in 1992, receiving an Associate of Arts degree with a concentration in Christian Education and Church Ministry. While at Southwestern she served as the President of the Robert Hough Missionary Society. She recently completed her Bachelor of Science in Organizational Leadership from Southern Nazarene University in Bethany, Oklahoma in May 2014. This year Rebekah celebrates 25 years of marriage to her husband Michael. Together they have six children and reside in Oklahoma City, Oklahoma.
Teresa Brown, Child Sponsorship Coordinator
Teresa comes to us with over 15 years of involvement in children's ministry along with ministry to college age international students attending Oklahoma City University. She taught English as a second language to many students there, seeing many of them come to Christ. She was on staff at Scope Ministries International, and had the opportunity to attend Amsterdam 2000 through the Billy Graham Association. Growing up, Teresa shares many experiences with missions work in Mexico, Spain and Bahamas. While in Mexico, she worked with an orphanage in the heart of Cancun, and spent the summer in Spain sharing the Gospel with children in Valencia, Casteldefels and Barcelona. She graduated from Toccoa Falls Bible College in 1990 with a B.A. in Missiology, and then received her Master's degree in Christian Education from New Orleans Baptist Theological Seminary in 1992. This year she will be celebrating 13 years of marriage to her husband Tommy. Together they have one son, Nathaniel, who is in the 5th grade. They reside in Edmond, Oklahoma.
Our Mission
People to People Ministries exists to demonstrate Christ's compassion to the least of these. (Matthew 25: 35-40) We believe that by ministering to the physical needs of the poor and the outcast of our world, we share the love, hope and Good News of Jesus Christ.
Our History
People to People began as a ministry of the Benevolence Department under the direction of C.E. Means during the 1973 – 1977 Quadrennium and was originally called "Overseas Benevolence." It began as a ministry with a mission to serve the Pentecostal Holiness Church overseas by meeting humanitarian needs on a project by project basis. As donors' hearts began to be stirred with compassion for underprivileged children, the need for a child sponsorship program grew more evident. Therefore, in 1975, after a series of events, People to People emerged as we know it today with a child sponsorship program and the heart to assist with other humanitarian needs around the world.
At the IPHC General Conference of 1981, People to People was placed under the supervision of World Missions Ministries. In January 1982, the Executive Director of World Missions Ministries, Rev. B.E. Underwood, appointed Rev. D. Sherrill Orvin as the first full-time director. Since August 1st, 2006, People to People Ministries has been under the direction of Rev. Matt Bennett.
From 1980 until now, People to People has grown from 100 children in the sponsorship program and an annual income of $12,000 to over 7,000 children and an annual income of over $1 million. Today, People to People continues to grow and expand due largely in part to the child sponsorship program, feeding programs, and water well ministry.
Our Finances
People to People Ministries was established with the directive that it would be a self-supporting ministry, independent from IPHC general tithes. Therefore, People to People operates entirely on the generous donations and support of our People to People donor base. We are grateful for the individuals, churches, and conferences who faithfully support People to People Ministries. We, literally, could not do what we do without you.
We are very proud of the fact that over 80% of all funds received by People to People go directly to the field to support the programs that change thousands of lives around the world. People to People policy states that no more than 20% of project funds can be used to manage, promote and administrate various projects including, but not limited to: Child Sponsorship, Feed the Hungry, Water Well Ministry, Disaster Relief, Ministry of Medicine, and Microbusinesses.
We believe that accountability is essential to operate a ministry of integrity and bring glory to the Lord. If there are ever any questions or concerns regarding your contributions, please do not hesitate to contact our offices.