by Skye Hakes Liles
If you've been to Youth Quest before then you might recognize these guys, Transform DJs! Guess what? They're back!! They'll be joining us for our Light Up the Night Rally (more about that later) on Thursday, July 23rd!
Best known for their combination of premier DJ mixing and spreading the news of Jesus, Transform DJs reach people through their electronic music and dynamic shows. Originally from Denver, Colorado, they now travel the world performing and promoting safe alternatives to the underground rave scene.
You don't want to miss the magnetic, heart-thumping show that Transform DJs will give this year. Get there early to grab a good spot!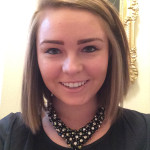 Skye is currently working as a freelance writer and editor. She has a background in mass & interpersonal communication as well as creative and professional writing.  In her free time, Skye enjoys reading books, traveling, and watching as many movies as she can. She's always looking for the next great adventure and is currently working on a self-written list of 30 Things To Do Before Turning 30. She also has an unnatural obsession with candy and vanilla coke.