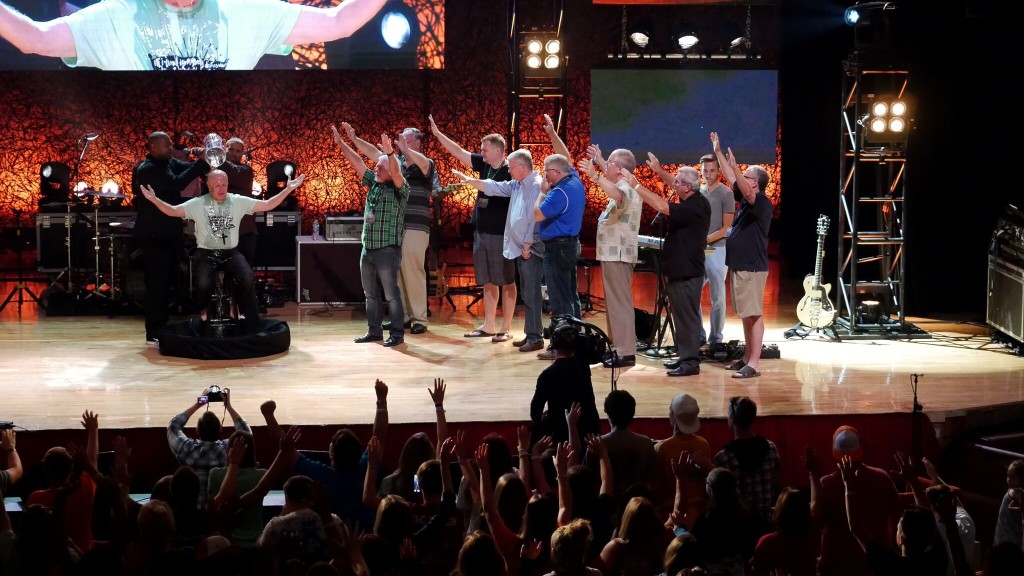 Youth Quest opened on Saturday morning with another sunrise prayer service sponsored by the WIN Prayer Ministry. Following that was the morning worship service held in the Peabody Auditorium. The Matt Bartlett Band did another phenomenal job leading us in worship. Allen Griffin spoke to our attendees about the anointing. During this service, we also witnessed out presiding bishop, Doug Beacham, illustrate a tangible anointing. Each person in attendance was moved and challenged by this service.
Right after our morning worship service, we introduced Youth Quest Focus Groups. These were discussion based groups that covered different topics popular today including photography, relationships, street evangelism, and youth led worship teams. The Youth Quest team was excited to have such a great turn out for the groups.
Fine Arts and Bible Bowl continued after lunch.
The evening service brought with it a new speaker. Mike Miller is a student pastor from Halifax, Nova Scotia, Canada. He captured the attention of everyone in attendance by speaking about knowing your identity in Christ and having a healthy, personal relationship with God.
Our colleges (SCU, ECU, Holmes) hosted another after-party following the night service.
The final focus group devoted specifically to youth leaders and pastors took place simultaneously with the after-party. This group was called The Future of Student Ministries. The leaders met with our Student Ministries advisory team to discuss the future of all things IPHC youth ministry and Youth Quest.