Greetings from the A-Team in SE Asia!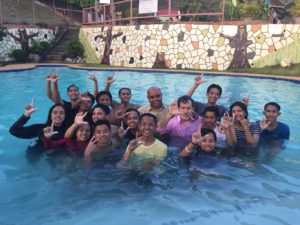 We trust that you and your family had a glorious Easter and are gearing up for a great summer.
As for us, we baptized 15 people after our Sunday morning Easter service at Life Church Cebu. Those baptized included students, young professionals, and two Life Coffee House workers!
Life Church Cebu is now four years old. We thank God for all those who have given their heart to Christ during this time. Please be in prayer for us as we seek to help plant two new churches in 2018!
Also, please be in prayer for the Upward Sports Basketball & Volleyball Leagues. As you receive this letter, we should be about halfway through this year's season. Pray for the coaches, referees, and players who are meeting weekly for games and devotions.
Your prayer and continued financial support, as we head into the summer months, is valued and appreciated.
1. To help us stay and minister on the field, please donate to our support account 28061S.
2. If you desire to help Life Coffee House & Library stay open 75 hours a week, providing ministry space for small groups, evangelism space for church members, and study space for students, please consider donating to 24019P. Our annual budget for the coffee house is 36K, and we are currently raising about 1/3 of this from the sale of coffee and snacks. We value your support in this and all our life-changing ministries.
3. If you would like to help us with a MUCH-needed car, (we are praying in $20,408 for this) please email us to let us know. To donate, please use support account number 28061S.
In closing, God is at work, and we are too!
We stay humble, knowing it is He who deserves the glory, and ambitious, knowing we can do ALL things through Christ who strengthens us.
With great love and gratitude for your prayer and financial partnership,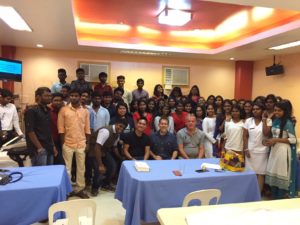 Al and Coli Argo, Alex and Chandler (AKA, The A-Team)