GREETINGS SUPPORTERS AND FRIENDS
Not a day goes by without Jesus reminding us that the harvest is plentiful, but the laborers are few (Luke 10:2). Has God really placed a passion in our hearts for His harvest? Are we willing to be that witness? Southern Africa needs more harvesters than ever before. We are raising a new generation to proclaim His gospel in these turbulent times. Will you pray for us so we can run with greater passion?
SOUTH AFRICA PHC TRAGEDY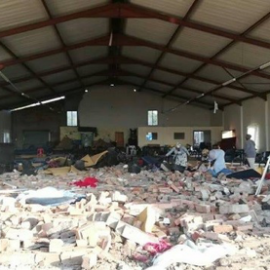 Easter 2019 will forever be etched in the minds of the Pentecostal Holiness Church in South Africa. Tragedy struck when a freak storm caused a wall to collapse on women and children sleeping in the Kwa Zulu Natal Church conference hall. Thirteen people died that night, and another succumbed to her injuries days later. The national government, provincial government, community organizations, and churches came to the aid of the church. Much healing has taken place since that fateful day, and the families are now able to continue with their lives, by the grace of God.
TENT MINISTRY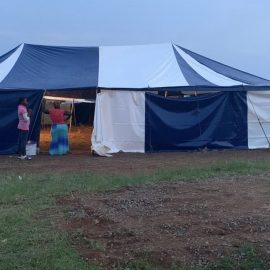 The church in South Africa is growing continuously. It is one of the countries in my region that still utilizes evangelism tents. I have leaders inquiring about tents quite often. Tents have served a crucial role in establishing churches in the Southern Africa region.
DISASTER RELIEF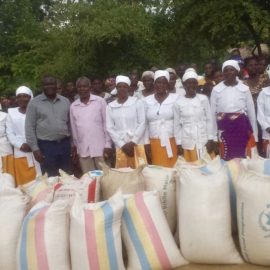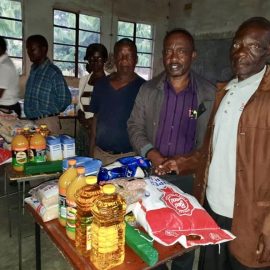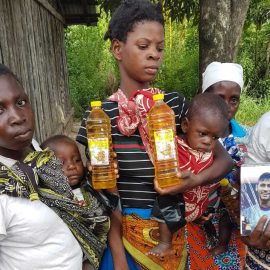 In March this year, Cyclone Idai pummeled Mozambique, Malawi, and Zimbabwe, affecting millions of people in the region. Many of our IPHC people, especially in the rural areas, lost their homes and crops. We owe a big thank you to World Missions Ministries and People to People Ministries for assisting with much-needed aid. The people are still talking about the help they received.
BOTSWANA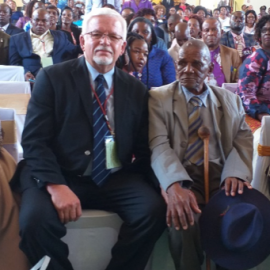 I was honored to preside at the Botswana National Conference in April. It was the first time I have presided over a conference where each previous council member was re-elected and unopposed. Bishop Lesego Legetho was re-elected as the national bishop. It was an honor to have our first superintendent of Botswana, Bishop Mmidiwa Seboalo, with us at the conference. He is 98 years old.
TANZANIA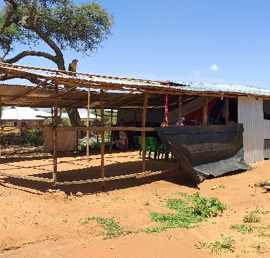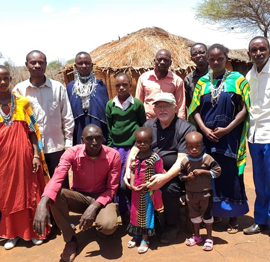 In March, I went on a two-week tour of our PH churches in Tanzania. Thanks to Bishop Mlambya for hosting me and taking me to so many different parts of the country where we have churches. It was so refreshing to see how dedicated the men and women are to grow the church. Many of the leaders are trying their best, with the little resources they have, to build church structures. The capital city of Tanzania, which is Dar Es Salaam, is being relocated to a place called Dodoma. Bishop Mlambya acquired a prime piece of land on the outskirts of the city.
ZAMBIA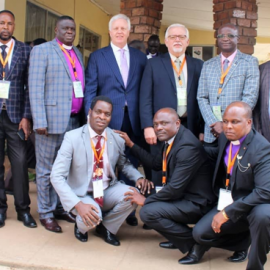 The Zambian PHC has grown very well over the years. At the recent Zambia National Conference, held in Kabwe, Bishop Chilumba Zulu, the re-elected National Bishop of Zambia, reported that the PHC has 107,356 members, 817 churches, and six conferences. They are considering establishing the seventh conference. Bishop Talmadge Gardner presided over the conference, executing his duties with professionalism.
MADAGASCAR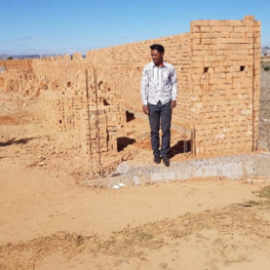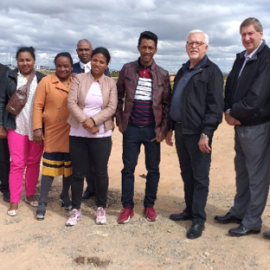 Pastor Tojo Ranaivoarimanana, the pastor of our first IPHC church in Antananarivo, Madagascar, was able to come to an agreement with the landowner to purchase a new parcel of land, paying him over a period of time. Reverend Steve Cofer and Bryan Nix accompanied me in June to Antananarivo, the capital city, to experience firsthand what God is doing on this island. The church growth is phenomenal. The new church property, which was actually a rice paddy, has been landfilled and is now ready for the first phase of the church str ucture to be built. They have already built a security wall around the property.
Joe & Maggie Delport