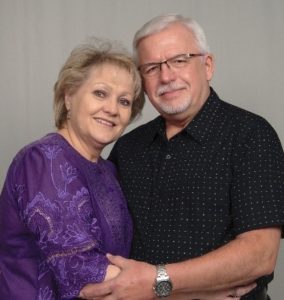 Injustice in Modern Africa
Joe Delport – Regional Director of Southern Africa
When considering the IPHC theme, "We Prayerfully Value Justice," I want to reflect on the many injustices which prevail in the world where I live. Justice, for many people, refers to fairness. But while justice is important to almost everyone, it means different things to different groups. In Africa, justice seems to be slow and unfair. Why are people seemingly having to tolerate so many inequalities in the society in which they live?
An old man, living on the street of Johannesburg, coughing and struggling to survive, is met by glances and jeers from bystanders, yet no one is compassionate enough to come to his aid. The social governmental structure in the country is failing because of inadequate funding, corruption, lack of concern, or waiting for external private companies or donors to fill the gap. This experience seems to be across all borders in Africa.
The judicial systems in Africa are full of laws protecting the injustices of society, whether it is child abuse, human trafficking, or human atrocities. But yet, these very laws seem to be on paper only and not enforced at all. Every day, we hear of traumatizing stories where people are treated unjustly but have no recourse to justice. It seems as though the poorer or disadvantaged a person is the less chance there is of enjoying the favorable laws which were crafted to protect them. The advantaged are those who are wealthy, high profile, or celebrity status.
As a missionary, I am always challenged by the injustice I see in my corner of the world, which is very often. Even I, on many occasions, stand powerless to assist. The Apostle Paul made a statement in I Corinthians 9:22 saying, "I have become all things to all people that I might, by all means, save some." He was zealous to lead people to Christ. While I often stand powerless when facing so many of the injustices in Africa, and I realize that I cannot be all things to all people, I am still zealous to lead people to the saving knowledge, justice, and hope of Jesus Christ.