A BATTLE IS NOT WON WITHOUT ENGAGEMENT
I recently wrote in the Harvest Update for the Gulf Coast Region. Anyone can receive this bi-monthly update if you send your e-mail address to rrmmexico@yahoo.com. We have been called, commissioned, and trained for such a time as this.
MEXICO | NO ENGAGEMENT, NO VICTORY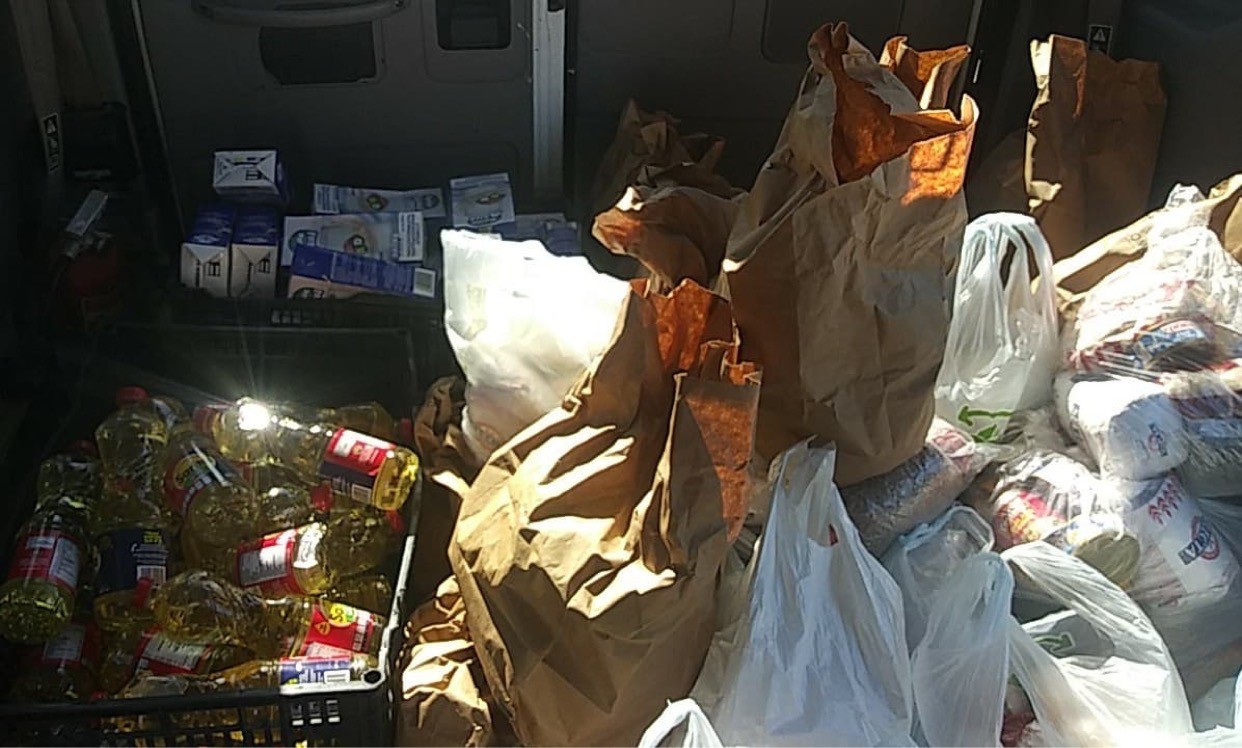 Unlike in the United States, here, there is no safety net. If you fall, you fall hard. Thanks to the generosity of God's people, World Missions Ministries, and People to People, we were able to produce the funding to feed those who are falling through the cracks.
ONLINE SERVICES
We are in a red zone. Businesses, churches, and some travel have been shut down. We are experiencing a large number of online attendance. One church had over 7,000 attendees, and others are experiencing extremely positive results under the circumstances.
Although we are not allowed to gather for services, we are able to meet in extremely small groups. One Sunday afternoon, it reached 104 degrees Fahrenheit while Phyllis and I visited one of our churches. We sat outside (HOT) and visited. As we chatted, members were passing by and dropping off their tithes and offerings. We did not stay too long; the heat was a bit much for my better half. This has been happening with many of our churches. Our people see the need to be faithful, even though times are tough. PTL!
PRAYER MEETINGS
Every Wednesday at 5 pm, myself, five pastors, and their congregations join for a time of exhortation and prayer.
ENGAGE YOUR OPPONENT
During this shutdown, some people in governmental positions tried to push a very anti-family bill through the local legislature. Many people came together to pray, and then everyone who could showed up in a caravan to show their support for the family unit. We were not involved because it is against the law for non-citizens to engage in anything political.
To make a long story short, some tears were shed, but not from the winning side. As the late Davy Crockett said: "Be sure you are right, then go ahead." When we stand on God's side on any issue, you can rest assured, we are on the right side.
BELIZE | HUNGER IS NO LAUGHING MATTER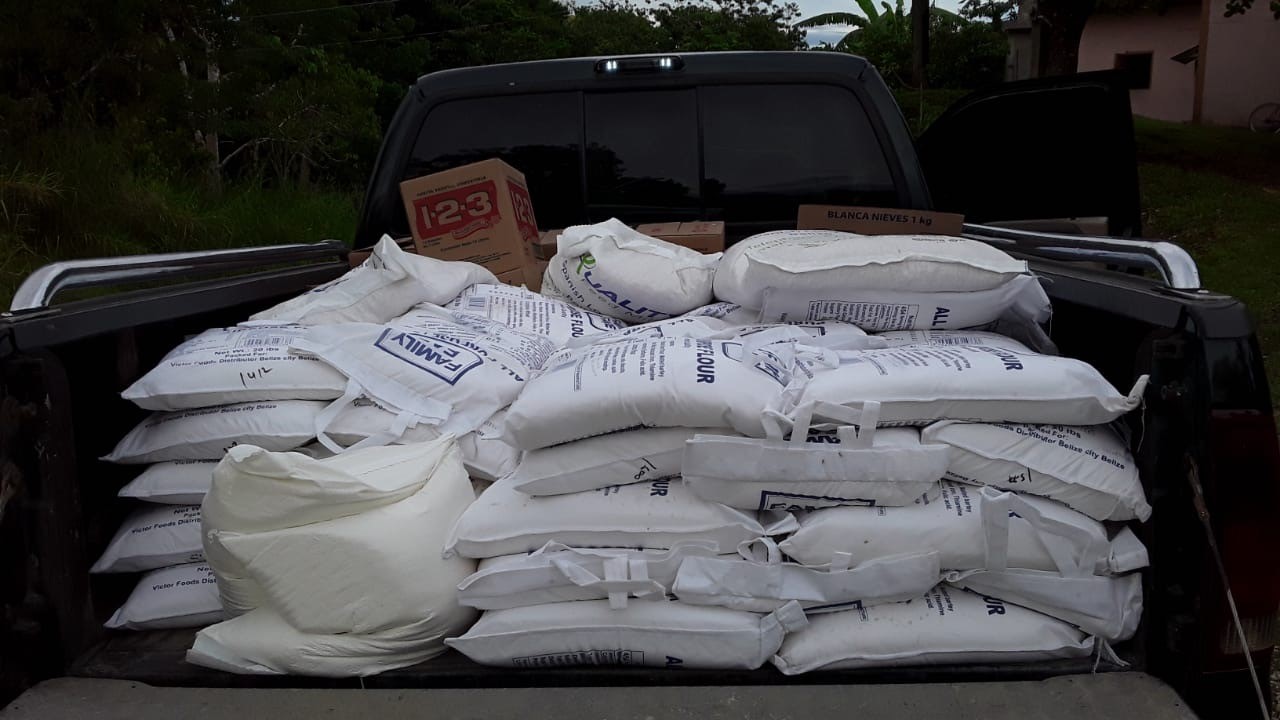 Our beloved Belize was hit hard with the shutdown. Our missionary, Gene Hancock, shared with us how all of our churches were shut down, and no one was allowed to travel or work without a written permit.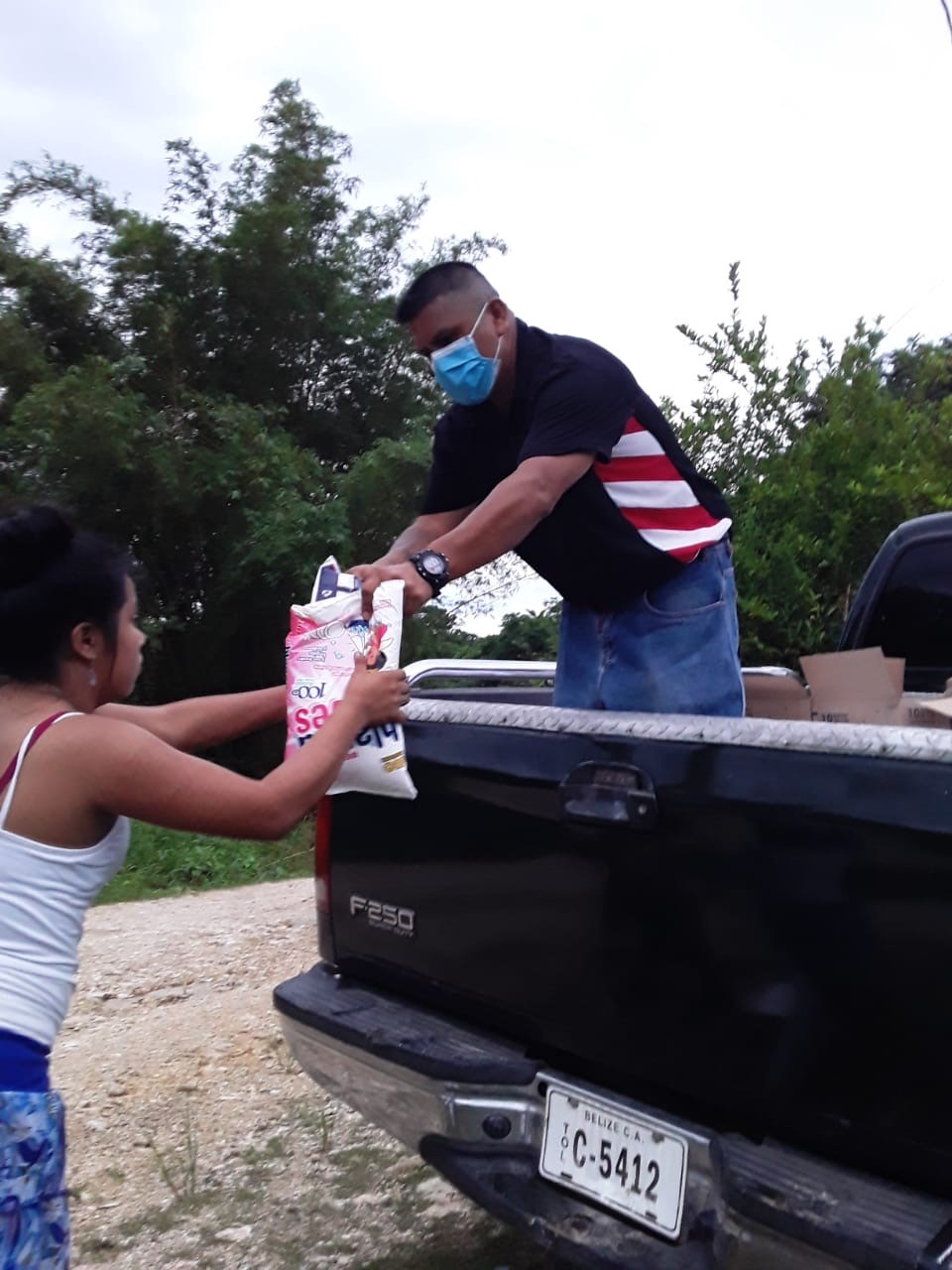 Many of our people were left with no income for basic needs, such as food. The Gulf Coast Region team pulled together some resources, sent funding, and acquired permission to travel to distribute food for many of our church people.
ENGAGEMENT HAS ITS BENEFITS
There are many needs in Belize. COVID-19 has exasperated needs, not just for our Conference, but for everyone. However, recently, a pastor in an area called Mid-Way was contacted by another organization that is not of the Full Gospel - Pentecostal persuasion. That same organization excommunicated him after he received the Holy Spirit. However, they recently offered him their land and building, FREE OF CHARGE. Their work failed, while his grew. The land, building, and title deed are now in the hands of the Conference. Staying engaged pays off if we are faithful and steady.
GUATEMALA
The shutdown has not stopped Guatemala from engaging either. James and Joyce Ward were missionaries in that country for many years. Recently, James went home to glory. He left a great testimony and legacy in the USA and Guatemala.
As you can see, we have had a lot of activity even though we are in a shutdown. By the way, we have not violated any curfews or laws. We just remain engaged.
I got a phone call from the conference leadership, sharing with me that a work, with about 80 people, was renting a building. The owner had a hardship arise and chose to sell the land and building right in the middle of the COVID pandemic. Relocating the work would be next to impossible. If you cannot relocate the work, you lose it. I received a correspondence from a friend who told me he had $2,000 he wanted to sow. Then, others jumped in to help. The need to purchase the land and building was $26,000 USD. We could not build the building for that amount. In less than four days, almost $23,000 was pledged. AMAZING! Paperwork is now in the hands of the lawyers for the transfer of ownership.
PHYL'S WORLD
Dear Friends and Partners,
Face mask, social distancing, and shutdowns... Who would have thought? Roadblocks, police checkpoints, and curfews have been enforced. Through it all, we have been blessed. God's peace is measureless and sufficient. Ron and I are doing well, as is our family. Amber's son is six months old now. We get to visit them online. He is sooo handsome. I am biased, I know, but he really is.
We also want to thank everyone for their faithful prayers and financial support. It means so much to us to know that we have so many friends and supports holding us up. May the joy of the Lord be your strength every day.
Phyllis
IN CLOSING
Doom and gloom are for the world. However, life, purpose, and the liberty to live for Him is our privilege and right. We are doing what we can to stay engaged and, surprisingly, we are advancing. Staying engaged with us, through prayer and your financial support is the key to all that we do. What you do does make a difference.
We are praying for you!
IN HIS SERVICE
LOVE AND BLESSINGS
Ron & Phyllis Roy