GREETINGS!
HOT, HOT, HOT! The climate has turned super-hot, and so have some of our churches. They are on fire in a good way. After about a year of no in-person meetings, we are opened for business.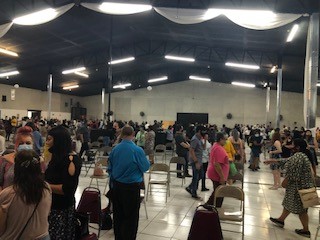 IS THE SPIRITUAL REALM REAL? YES, YES IT IS!
Matthew 18:10: "Take heed that ye despise not one of these little ones; for I say unto you, that in heaven their angels do always behold the face of my Father which is in heaven."
There was a sister we knew who just passed over to meet the Lord. As her pastor entered her room, her eyes opened, and she began to share what she was experiencing. She shared how she was waiting for the pastor to arrive and referred to a part of the room. She said she told "them" she was waiting for her pastor, as she wanted to share a few things with him. However, when others looked in the direction that she referenced, no one was there. She claimed two angels were waiting to take her home. She could see them, but no one else could. When she finished her conversation, shortly after that, they took her. Let no one fool you; the spirit realm is there.
Psalms 116:15 "Precious in the sight of the Lord is the death of his saints."
HE IS MINDFUL OF ALL THAT WE DO AND GO THROUGH. PTL
GULF COAST REGION BUILDING PROGRAMS
MEXICO: We are thankful to the North Carolina Conference Missions Director, Doug Bartlett, Gospel Tabernacle, Dunn NC, Greenville First, Greenville, NC, and WMM Executive Director Bishop Talmadge Gardner for helping us acquire the funds needed to purchase the much needed and appreciated generator.
As I mentioned earlier, it is "hot" here. I asked the pastor, before purchasing the generator, "what do y'all do during the summer months"? He said, "we sweat." Iglesia Cristiana Renuevo is among the most productive and fastest-growing churches we work with. PTL
ROOFING MATERIAL: We were able to help purchase roofing material to build an addition for children's church activities. This church is experiencing growth, and they are almost at seating capacity.
BELIZE: As of this writing, Belize has three building programs going on. The first photo is for the church located in Independence Village.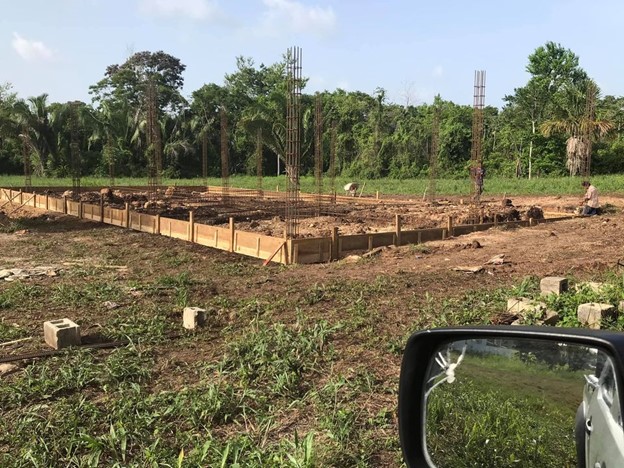 GUATEMALA: Guatemala just purchased a property for a new church. There is simply not enough space in this newsletter for information and pictures. Despite the shutdown and weather, the churches are moving forward. PTL
IN CLOSING
We are as busy as ever. Our mission is to fulfill His vision. One of the most profound themes in my life is to know, hear, and obey the voice and direction that God gives. Hearing from God is not that difficult if you learn His ways. Your continuous prayers and contributions help make all we do possible. Everyone doing their part is how the harvest is gathered.
PHYL'S WORLD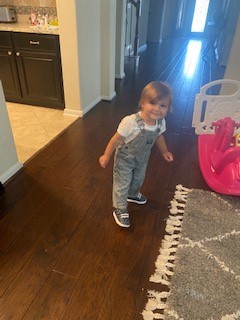 We are thankful that the churches in our area have opened. The mandates are still in effect: mask, temperature checks, and social distancing. A pastor just yesterday told us they are gearing up for a baptismal service.
The family is doing well. We love our family, and we really miss the grand kids. Look at the photo Amber sent us. Our little man is growing up.
I am thankful for all of your prayers and support. Ron and I strive to follow God's peace and direction in all that we do. We love and appreciate you all.
From our hearts to you and yours
Love and Blessings Always,
Ron & Phyllis Roy