SEASONS GREETINGS AND BLESSINGS TO ALL
As this year ends, next year's activities are gearing up. Phyllis and I are staying busy as usual. We feel this quarter has probably been the most productive in 2021.
MEXICO MEETINGS
Some of our churches are experiencing tremendous growth. On September 12, we helped baptize 132 new converts.
SAN FELIPE-SAN QUINTIN- ENSENADA-MEXICALI
Phyllis and I have been holding meetings in several cities. The focus has been "el rebaño," "the flock." Many marriages and families, due to the lockdowns, have been struggling. We have held extended meetings dealing with God's idea of a God-ordained family. He has a plan for salvation, a plan for living, and a plan for the family.
MARRIAGE SEMINAR SAN QUINTIN
Social distancing was and is practiced in all meetings. The theme goes as thus: 1) Your personal relationship with Christ, 2) Your relationship with your spouse, 3) Your relationship with your family. "A threefold cord is not easily broken" (Ecclesiastes 4:12).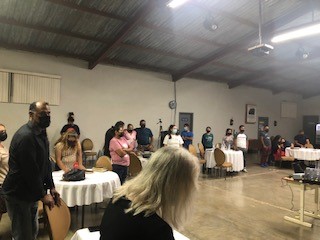 UNUSUAL TIMES
The October 24 meeting was different. We were speaking at Iglesia Cristiana Renuevo. Shortly before the service, I felt a change in the sermon. At the end of the sermon, the alter filled as we experienced an unusual, extremely precious manifestation of His presence. He is not a fairy tale nor a children's bedtime story. HE DOES EXIST.
In personal moments as this photo shows, I try and discourage close-up pictures of the altar service. This kind of service is personal, out of what we call the normal. Moments such as this can be, and many times are, life-changing. For the first time, some will experience a true, no hype, visitation of the risen Savior. I believe it is extremely important to respect the work He is doing in the hearts of people. Advertising can be done later.
FALL PACIFIC WEST COAST MINISTERIAL TRAINING
For the five-day, three sessions per day meeting, we had 78 people in attendance.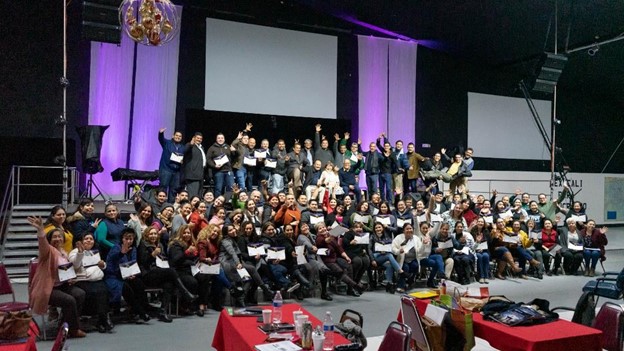 EMANUEL 60 YEAR CELEBRATION
This year we celebrated Emanuel College's 60th year. Many may recognize Judy Perez. Judy has worked with Emanuel, helping to train future ministers and overseeing school activities for many years. Teachers and alumni, past and present, were in attendance. BLESSED!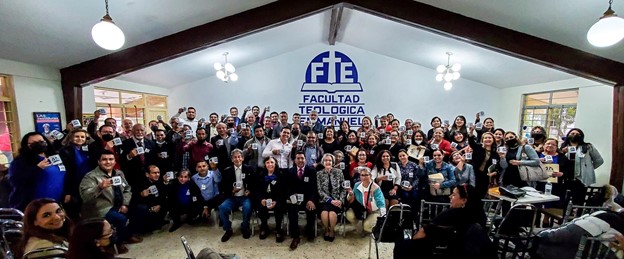 MORE TO TELL
There is not enough space to highlight everything in this letter. Belize and Guatemala are opening and moving forward. Due to unforeseen shutdowns in 2021, we have been hindered from visiting some areas. It looks like 2022 will promise to be different.
YOU BELONG-YOU ARE IMPORTANT-YOU ARE APPRECIATED
You are a part of all that we do, including church services, marriage encounters, evangelistic meetings, funding building programs, gathering resources, hauling material, conference meetings, leadership training, etc. One may ask, how does that all get done? There is a threefold answer; a plan, networking, and teamwork. If it goes against the plan, improvise. It is amazing how much one can get done with a little flexibility.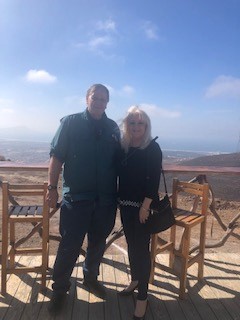 PHYL'S WORLD
GREETINGS TO EVERYONE
I hope this letter finds you and your family doing well during this Christmas Season.
I think we may be getting older. Our son, Chris, turned 48 on December 1. It was a blessed day when he came into our lives. Chris is a minister and lives for Jesus. We are proud of him as we are of all our children.
God is moving in Mexico. Our churches are growing. We are blessed to be a part of the end-time gathering. Thank you kindly for your love, prayers, and financial support. Ron and I love and appreciate you very much. May God's blessings be upon you and your family this holiday season and throughout the coming year.
Sincerely Yours,
Merry Christmas and a Prosperous and Joyful New Year
Phyllis
IN CLOSING
No beating around the bush. Without you, our backup team, we would be extremely pressed to stay on the mission field. The local church is important, the mission field is important, and you are important. He is coming back. There is no doubt about it. When? Soon. How soon? As soon as the generation to witness His return will complete their course. The trumpet will sound, and we will all go home. I feel a shout coming on.
HALLELUJAH! BE BLESSED!
HASTA LUEGO COMPADRES
Blessings,
Ron & Phyllis Roy