It's a joy to share with you each month what the Lord does in this place and in my life. Each victory I experience here, first, is worthy of praise for the glory of Christ, but they are also your victories. That's right, each soul that is reached with the love of God, each message that is given to the church to encourage God's children, and each activity that I carry out for the advancement of the gospel in this place is also at your account, and we will receive the reward from the Lord together. I appreciate your constant support. My daily prayer is that the Lord will establish and strengthen your lives.
But may the God of all grace, who called us to His eternal glory by Christ Jesus, after you have suffered a while, perfect, establish, strengthen, and settle you (1 Peter 5:10).
June is an important month for Oasis. This month, 13 years ago, this ministry began. In its beginnings, April Foster, the founder of this ministry, had the burden of doing prayer walks in the red-light district and having spontaneous conversations with the girls found there. Shortly after, Shawn Alderman joined this task, and they began to look for a place to receive people who wanted to have a time of conviviality and prayer. Little by little, the team grew. Today there are five people who dedicate their time to this ministry one or two days a week. On June 11 we had a special celebration to remember the beginnings of the Oasis Center. We also recognized and showed gratitude to the people who made it possible to purchase our building and establish the work we do in this community. As many know, the Oasis Center is located on the corner of the prostitution district and is very convenient and accessible for all the people who work there. Following the celebration, we also opened the Oasis Café. It is officially designated as a business; therefore, to continue using the place to minister to the community, we decided to also function as a coffee shop in the mornings. This meets our goal without interfering with the work we have been doing for all these years. Some visitors came to celebrate this moment with us, and we finished with a meal in a nearby restaurant. One of those visitors, under the support of April and Shawn, was able to leave the red-light district. She now testifies that their support was key to being able to leave that lifestyle and that it was a turning point in her life.
This month we also said goodbye to two people who have been faithfully participating in the devotionals and growing in their knowledge of the Word of God. They decided to leave this lifestyle behind. To do so, it was necessary for them to leave the country. It was very painful for us to see them leave, but at the same time, we are filled with joy to know that they have left this life behind and are seeking to find God's purpose for their lives.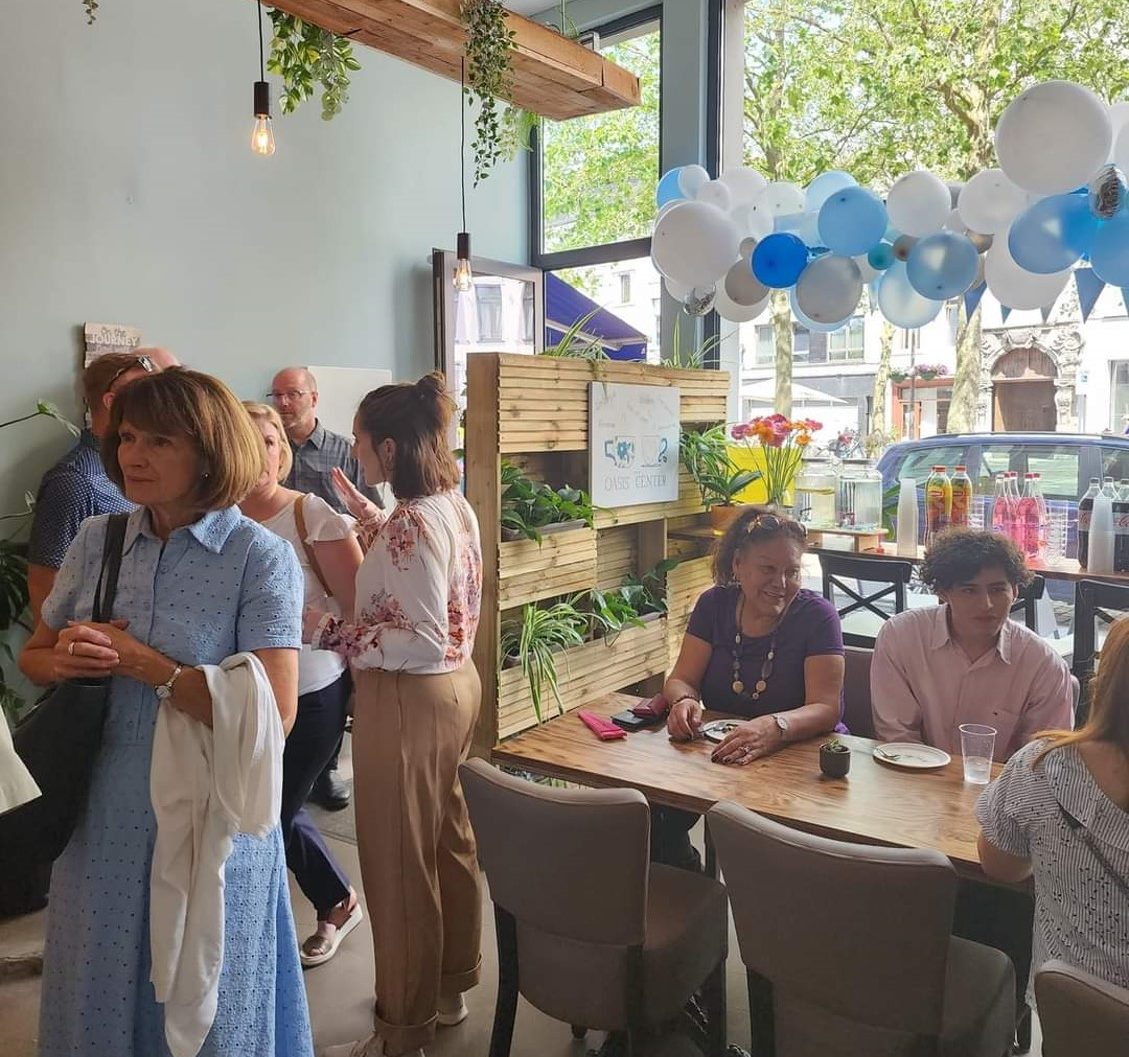 Twice a year CrossPoint Reseau de Misiteres organizes an event called Leadership One Day. On this occasion, Pastor Bryan Rosenbarger of Grace Chapel Church in South Florida shared a message on the principles of a leader as a servant of God. Five churches were represented by their leaders. Two of those churches are new church plants. The Lord continues to expand the Kingdom of God throughout this country.
This month I also had the opportunity to attend Bill Szchwartz's, missionary and Bishop of the church I belong to, graduation ceremony. Pastor Bill finished his master's degree in theology and missions. It was interesting to meet with old friends who serve the Lord in this country at that event.
Another event Christian Community Church held was a day of evangelism. For some, this was very challenging as it was their first experience sharing their faith with strangers. Although it was somewhat challenging for people, it provoked the desire to repeat this experience more often.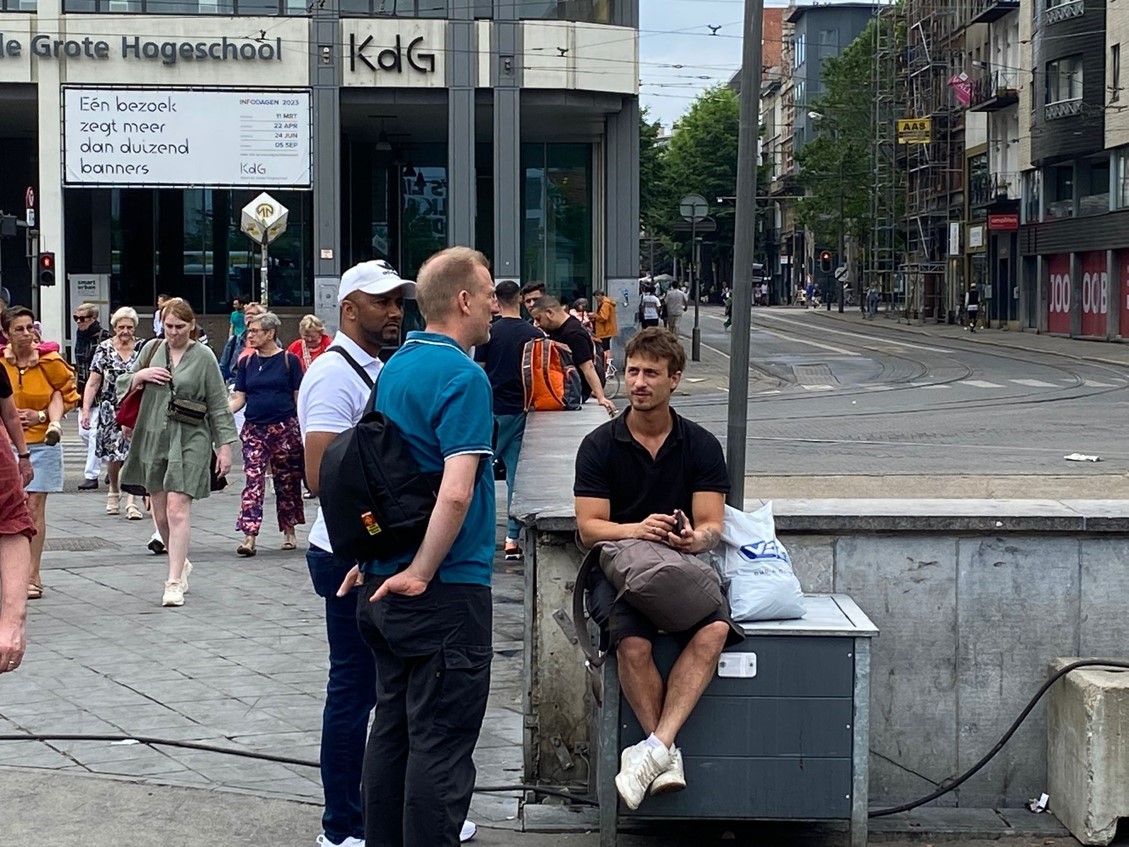 The month of June also marked two years since my husband has been in the presence of the Lord. His work and dedication continue to be evident in the lives of many people in this country. I thank God for the time He allowed me to live next to a man whose heart was completely dedicated to making the greatness of his Lord known and to announce the good news of salvation to anyone who crossed his path. I learned a lot from him during the 30 years that we lived together serving the Lord, and although the ministry that the Lord allows me to carry out now is not related to the work that he carried out, his life continues to inspire me every day to move forward proclaiming the message of salvation in this nation.
Blessings to you all!
Lulu Salazar