Therefore, brethren, be even more diligent to make your call and election sure, for if you do these things, you will never stumble;" - 2 Peter 1:10
"Step up to your calling" was the name of the conference I was able to attend on August 26th – 27th in Helsinki, Finland. The gathering started with a time of fellowship with some fellow missionaries from Wales, Holland, Estonia, Ukraine, and Belgium. The Lord was moving among us in a mighty way, giving us words of encouragement and edification to those who were present and to the church in Finland. Johanne Takkinen was ordained, and she received credentials as a pastor. This was a historic moment since the culture in the Scandinavian countries is very conservative about the role of women in the church.
In this past month, we have had many activities at the Oasis Center apart from our regular activities. We had our cleaning day on the tenth. On the 15th, we had a course on Food Safety, and all the participants got a certificate valid in Canada that equipped us with all the necessary information for those who work in the food industry. Since we are giving meals to about 80-120 people each month, it was very important that at least the core team have this certification. On the 22nd, we had a cooking class where we learned to prepare eclairs. We really enjoyed this time!
The message God allowed me to share with the church this month was about "Living above our circumstances", based on Matthew 14:22-27. The people were encouraged to see Jesus at a deeper level as they faced storms in their lives.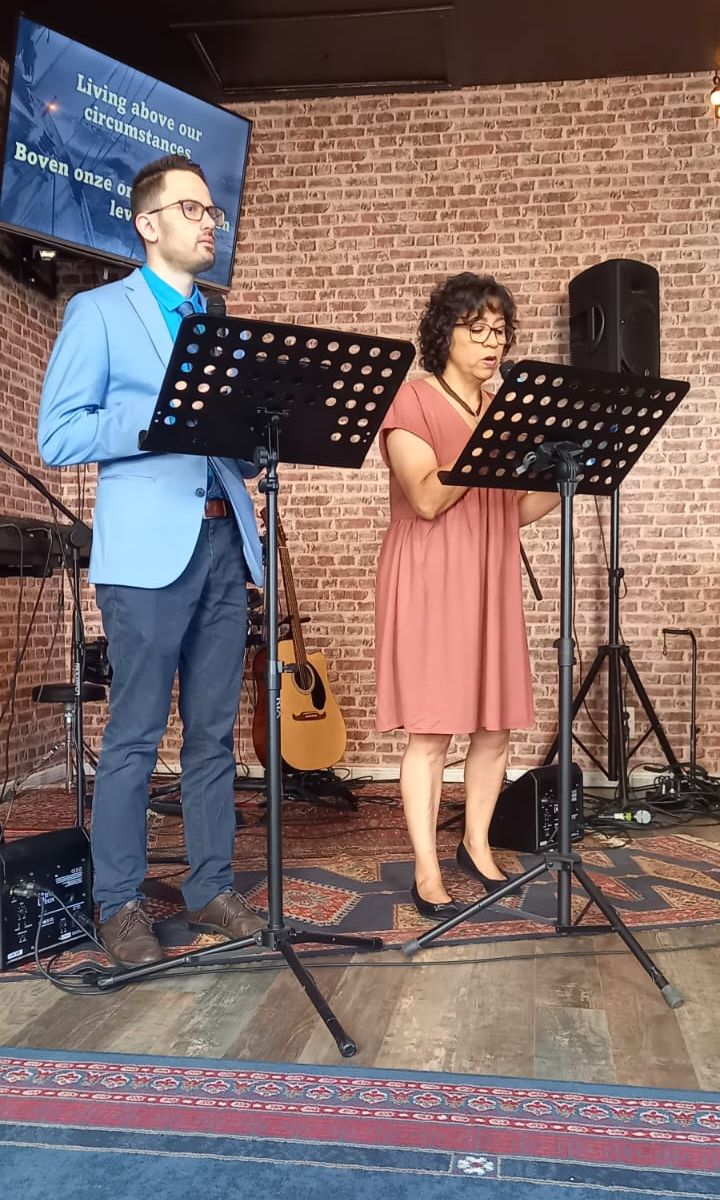 We had a picnic at Die Brücke in Eupen this month. We had the opportunity to tell the people around us about the church, plus we spent great time in fellowship.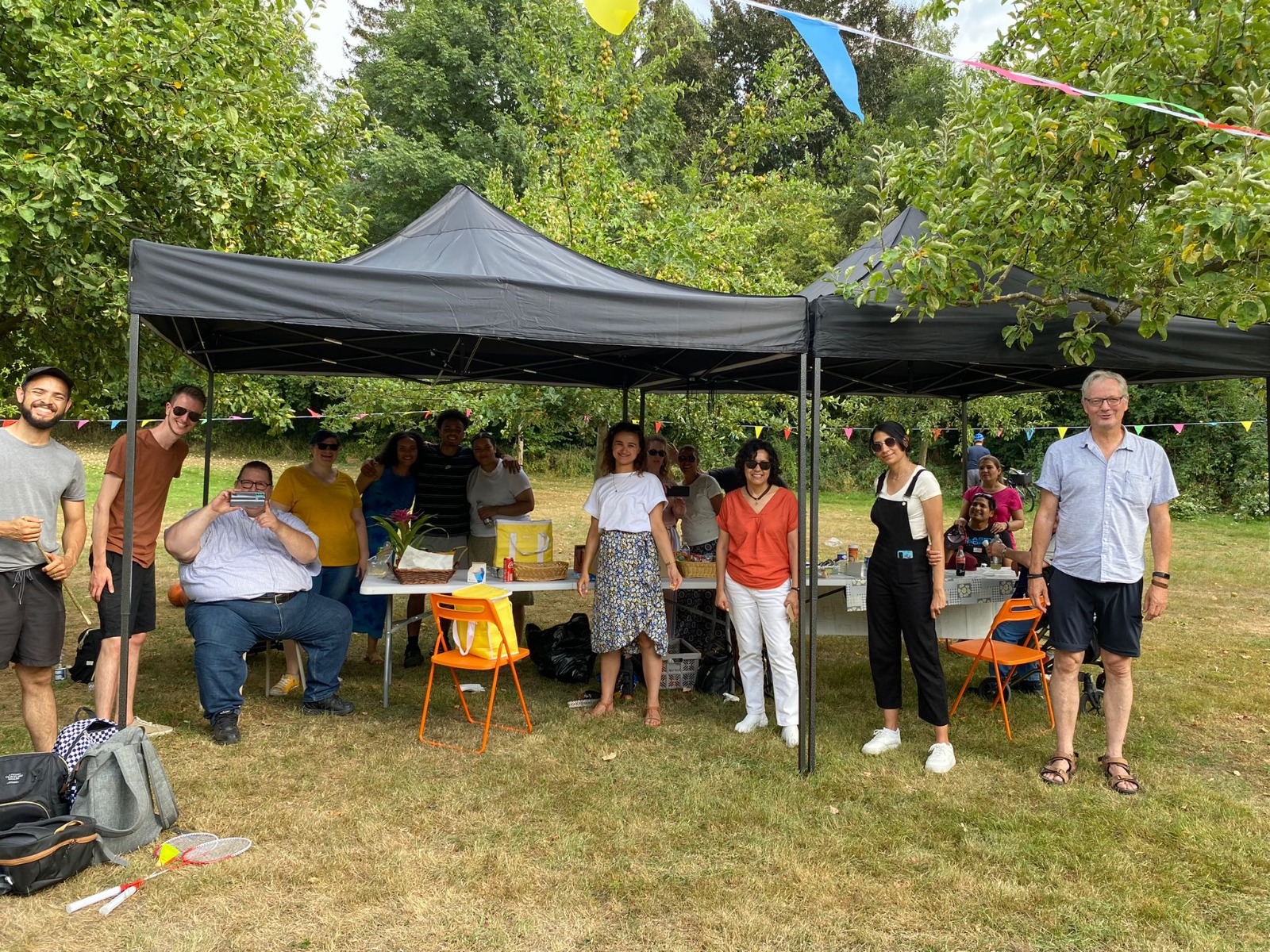 This summer was full of travels, and I thank God for the protection He showed towards me on my going out and my going in, as well as the provision; but now it's time to get into the work. This month I will start my Netherlands class in the University of Antwerp. It is an intensive six-week course, so I will be totally submerged to the language just like we did with the French language when we arrived in Belgium 23 years ago. I will continue to pursue obtaining my Belgian driver license. I will also start teaching a class in the Bible School. It is a four-month course on the Holy Spirit, but I will only teach once a month. I would very much appreciate your prayers on each of these matters.
It is an honor to have you as a partner working together in God's business to extend His kingdom on this earth, fulfilling the task that Jesus left to all those who love Him and follow Him. I want to thank you for your faithful support throughout all this time. May the Lord bless your lives according to His riches in glory.
Lulu Salazar
Missionary to Belgium