By The Awakening
The Awakening team had the privilege to spend the first week of February at Emmanuel College for SEND Week 2015. They joined missionary families, Tim & Beth Salley and Todd & Stephanie Presley to meet with students and talk with them about life in ministry and missions.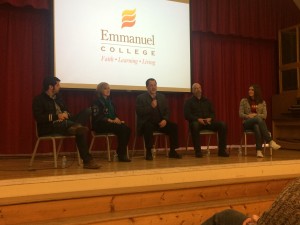 The week was jam packed full of ministry opportunities, as well as time to get to know students on an individual level. On Monday night the ladies on the SEND team gathered with young women for an open forum to discuss life as a woman in ministry and on the missions field. Many young women attended with lots of questions and hearts to go into missions in the future!
Throughout the rest of the week the SEND team had several opportunities to sit in on classes while lending their insight and knowledge. A panel was held, during which time The Salley's, The Presley's, and Max Barroso answered questions about "a day in the life of a missionary". Team members Todd Presley, Max Barroso, and Madeline Lafferty were also honored to speak at different chapel services held during the week.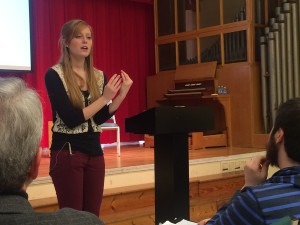 It was an amazing time and The Awakening is grateful for the opportunity they were given to share their hearts with a great generation. Thank you Emmanuel College!
***************************************************************************************************************************************************************************
*Photo Credits: Photos by The Awakening