The World Missions Ministries Division was informed that Samuel 'Sammy' Lamanilao had transitioned into the presence of the Lord early Thursday morning. Missionaries Russell Board, Debra Crook and Hiro Bamba were with the family at his time of transition and we are grateful to them for their ministry and service to his family.
While we were made aware of Sammy's passing by his family, per their request, this information has remained confidential until the family could be notified. We thank you for your patience and understanding during this time.
Thank you for your prayers and support for Sammy as a response to the People to People request that Director Matt Bennett shared recently.  Your outpouring of love, generosity and prayers have served to sustain Merlyn and Kezia.
The World Missions Ministries Division offers our deepest condolences to the Lamanilao family. Sammy was an 'apostolic leader who faithfully followed the Lord's call to Cambodia.' And although our hearts are heavy we do not mourn as those that have no hope. As disciples of Christ, we will see Sammy again. This is just a momentary separation.
Russell Board, Continental Director for Asia & the Pacific, shared the following message:
"Missionary Samuel Lamanilao went to be with the Lord early Thursday morning, due to multi-organ failure. We greatly appreciate the outpouring of love, prayer and financial support from people around the world during these last two weeks of battling several severe ailments. Please continue to remember Sammy's wife Merlyn and their daughter Kezia Grace, as well as the churches he was leading in Cambodia. Rev. Samuel Lamanilao was a truly heroic missionary who will be greatly missed by all who knew him."
In 2 Samuel 3, King David said, "A great man and a Prince has fallen in Israel this day." We echo these words today by saying, "A great man and a Prince has fallen in the Church of Jesus Christ this day."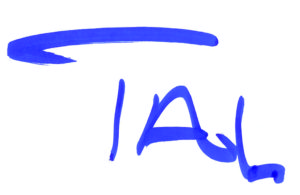 Talmadge Gardner
WMMD Executive Director