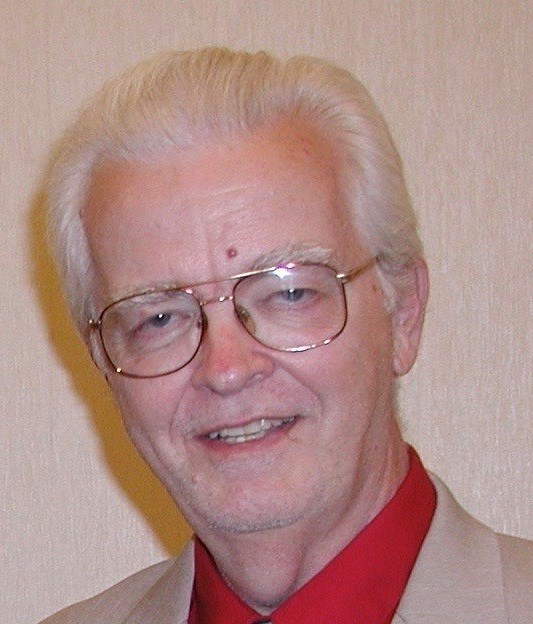 James Paul Ward Sr.
April 1, 1944 - June 17, 2020
REMEMBERING THE LIFE & MISSIONARY LEGACY OF REV. JAMES PAUL WARD, SR.
Reverend James Paul Ward, Sr., age 76, went home to be with his Lord and Savior on Wednesday, June 17, 2020. He was born April 1, 1944, in Brazil, S.A. to Rev. Horace S. and Eva Carolyn (Hall) Ward, Sr. He spent the first seven years of his life in Brazil until returning to the U.S. He attended Holmes Theological Seminary, Greenville, SC; Cedarville University, Cedarville, OH; Ambassador Bible Institute, London, OH; and Lee College, Cleveland, TN where he earned a B.S. in Elementary Education in 1973. He later attended Southwestern Baptist Theological Seminary, Fort Worth, TX.
James was ordained into the ministry of the International Pentecostal Church of Christ on August 13, 1965, and pastored the headquarters church in London, OH. In 1979 he was ordained in the International Pentecostal Holiness Church. James and his family traveled throughout the Western North Carolina Conference of the denomination conducting Vacation Bible School programs, children's crusades, youth camps, and teacher training seminars. He also pastored Worthville Pentecostal Holiness Church in Randleman, NC.
Having grown up in a missionary home, his lifelong dream was to serve God as a missionary. In 2002 James and Joyce began full-time ministry with the International Pentecostal Holiness Church in Guatemala. He traveled throughout the country leading Bible training seminars with pastors and led mission teams in building programs and medical clinics. They served as career missionaries from November 2002 to 2010. After retirement, James returned to Guatemala frequently for short-term mission trips to build churches and continue the People to People ministry. He attended the North Pointe Pentecostal Holiness Church as long as his health permitted.
He was preceded in death by his parents and his brother Horace S. Ward, Jr. He is survived by his loving wife, Joyce, of 54 years who faithfully served as his caretaker and companion throughout his illness. He is also survived by his son, Dr. James P. Ward, Jr. (Joy) of Anchorage, AK; his daughters, Joylita Terpstra (Tracy) of Cleveland, TN and Janiese McKenzie (Aaron) of Jamestown, NC; grandchildren, Trés Ward (Rachael), Justin Ward (Elizabeth), Karis Moreland (Chase), Jaylyne Ward, Katherine Terpstra, Matthias Terpstra, and Ashton McKenzie; and great-granddaughter Felicity Ward. On Mother's Day, he was told that he would soon be blessed with a second great-granddaughter. He is also survived by his brother, Duteil Ward of Xenia, OH, brother-in-law Curtis Parks of Holly Springs, NC, and sisters-in-law Marilyn Ward of Yukon, OK, Frances Partin of Black Mountain, NC, Darlene Odom (Franklin) of Cleveland, TN and Faye Nelon of Black Mountain, NC, and many nieces and nephews. James has been blessed with a host of friends around the world and the precious people of Guatemala whom he worked alongside and who embraced him fondly as "Santiago".
In lieu of flowers, the family asks that donations be made to International Pentecostal Holiness Church World Missions, Guatemala, P.O. Box 12609 Oklahoma City, OK 73157 [https://give.iphc.org/project/guatemala-ministry, project 62000P]. Visitation will be held from 10:00-11:00 am on Saturday, June 27, at North Pointe Pentecostal Holiness Church, 5225 High Point Rd, High Point, NC, followed by a memorial service at 11:00 am. A graveside service will follow at 3:00 pm at Mountlawn Memorial Park, 196 Fan Key Rd, North Wilkesboro, NC.
Online condolences can be made at www.haneslineberryfuneralhomes.com.
A Note from World Missions Ministries
Rev. and Mrs. Ward were exceptionally effective career missionaries whose legacies remain deeply imprinted on the ministry fabric of the country of Guatemala. 
Once a country has been developed and indigenous leaders 'raised up' and positioned to lead a country, the role of a missionary becomes very different in that the missionary transitions from being an apostolic, visionary, pioneering leader to a ministry mentor and partner in helping the national leadership envision the future of their country.
Robert Clinton, in his book The Making of a Leader, introduces us to a concept that he characterizes as "ministerial convergence." "This is a time when life experience coupled together with revelation acquired from the Word, wisdom in practice, one's unique gift mix, his refined life message, his specialized anointing and his life pool of accumulated resources all converge to create the most productive yield of fruitfulness in his ministry." 
Every investment, deposit, and experience in James Ward Sr.'s make-up as a leader was in preparation for his assignment as a career missionary in Guatemala.  He excelled in this ministry role.  His love for people, his servant heart, his humility, the ease in which he could communicate with people of all ages, his accessibility, his ability to invest in the lives of others as he drew from his vast reservoir of experience, his spiritual discernment, and availability endeared him to the people of Guatemala like few others.    
WMM's Regional Director for The Gulf of Mexico, Rev. Ron Roy, called me shortly after Rev. Ward went to be with the Lord.  Knowing that James, Sr. and Bishop Atilio Chavez, Superintendent of the PHC in Guatemala, shared a very special friendship, I asked Ron to have Atilio send me a paragraph that WMM would include as a part of our tribute to Rev. Ward, Sr.  This is what Bishop Atilio then sent to me:
The Apostle of Love:
James Paul Ward - Santiago.
With his songs and tears he taught us the gospel of love. He didn't use a pulpit to preach; he always preached with his acts. 
"Brother Jim, Brother Jim!" were the happy voices of the children running with their arms open and a smile on their faces. "Mi children" were the words that used to come out of his heart. 
I can't contain me to cry as I remember his acts of kindness, his personality, and his delivery to his people, as he used to call us, and demonstrate. 
Eating at the same table, even though the table was the poorest and unhealthy, at the end, He always used to ask for a fresh tortilla and a bit of salt, and, with a smile on his face, he would eat it slowly to enjoy of our fellowship and then he would say: "This is the poor man's food."
A Legacy of Courage:
We were serving at the church, and by the evening we left even though the brothers at church begged not to do so. We were not aware of the danger, the Stan storm (2005) hit us on the way, and in less than an hour, the whole road had become a river. We were about to be carried away by the current; he always showed strength. Or that time that a truck lost his load and hit our car and almost destroyed it. Even in that moment, or on the darkest nights alone in the road, those were the moments he would sing hymns. 
Thank you for all the hours on the highway. When we got home at midnight or early morning. In the dangers, he was always strong. In the need he was compassionate and above all he was loving. 
His unforgettable song:
If Christ goes with me, I will go
I will not fear
I will go with joy
With me goes
It is pleasant to serve Jesus
Carry the cross
If Christ goes with me, I will go
I was privileged to visit Guatemala in 2014 for their General Conference.  Rev. and Mrs. Ward were also in attendance.  What a privilege it was to see them interact with our family members in Guatemala.  You could tell that they were at home as they called them by name, loved on them, worshipped with them, encouraged them, supported them, and prayed with and for them.  I also got to have lunch with James, Sr. and Joyce and watched James Sr. order one last tortilla, take the salt shaker and pour some salt onto it, and then with a big smile on his face as he began to slowly eat it savoring every bite, exclaim to the delight of those at our table that "This is the poor man's food."
Mrs. Joyce, we thank you for loving and caring for James, Sr. so tenderly for the past fifty-four [54] years.  You were and are a part of every success that James enjoyed as your gifts empowered and released James to exercise his unencumbered. 
Scripture pronounces a blessing on those who mourn.  May that special anointing be extended to you as you mourn the loss of your husband, father, grandfather, and great-grandfather.
Know that you have been and will continue to be in the thoughts, prayers, and hearts of your missionary family. 
'The grace of our Lord Jesus Christ be with you all.'
Bishop J. Talmadge Gardner
Executive Director, WMM & IPHC Corporate Secretary