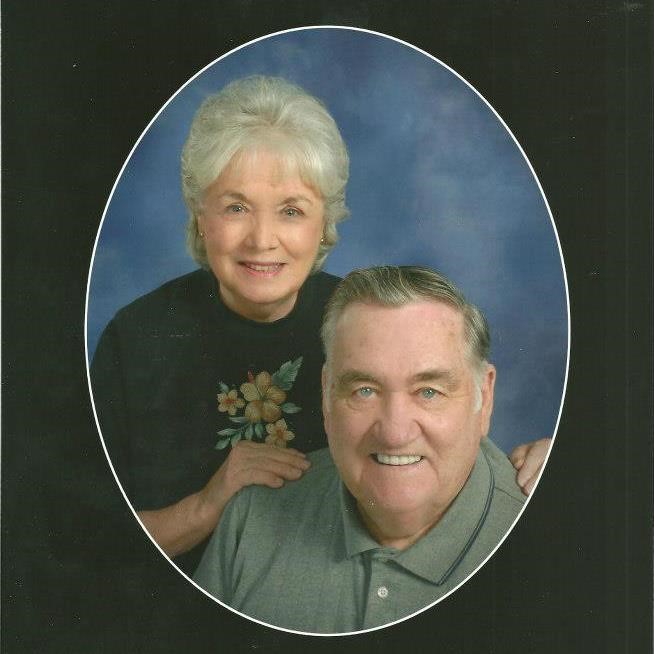 Rev. James Lyle Dickinson
1934 - 2021
U.S. Navy Reserve Veteran, James Lyle Dickinson, passed away peacefully at the age of 87 on February 19, 2021, at Authora Care Hospice Home in Burlington, North Carolina.
James was born in Brighton, Missouri, on February 15, 1934, to his parents, Edward Dickinson and Jewel Hollenbeck. They later moved to Bakersfield, California.  He was first employed as a mechanic to work his way through college. He graduated with a BA in History and then went on to receive his minister's license.
From 1964-1966, James served in Hawaii to help missionaries wherever he was needed. In 1969, the Dickinsons went to Costa Rica to serve a total of seven years as missionaries with their two daughters, Terri and Karen.
He is survived by his wife, Barbara Dickinson, and his daughter, Karen Hall (Ross), both of Snow Camp, North Carolina.  He was preceded in death in 2017 by his daughter, Terri West. He has 11 grandchildren: Jonathan West (Nicole); Jesse West (Amber); David West (Wilma); Michael Hall (Nicolas); Stephen Hall; James Hall; Candace Hall; Camille Frink (Kevin); Matthew Hall; Andrew Hall; and Caitlin Pope (Derek), and three great-grandchildren: Addy West, Judah West, and Meredith Frink.
This hardworking, teasing, gentle giant of a man will be missed by all.
A small private memorial service was held on February 20, 2021, by family members at the Makom Shalom Bible Study, led by Mike Henry.
You may sign an online register book at http://www.omegafsc.com.
In lieu of flowers, memorials may be made to IPHC World Missions PO Box 12609 Oklahoma City, OK 73157.
On behalf of the International Pentecostal Holiness Church World Missions Ministries family, we honor and remember the life and ministry legacy of Rev. James Dickinson, and we give thanks to God for his service as a revered and cherished missionary and minister of the gospel of Jesus Christ.
Rev. Dickinson was a clergy member of the Oklahoma Conference.  He received his Ministerial License Credential in 1963 and his Ordination Certificate in 1969. 
Throughout their time on the mission field, the Dickinsons were given the opportunity to help establish several churches and lead many souls to Christ in Costa Rica.
Below is an excerpt about James and Barbara's time on the field from Dr. Frank Tunstall's book, "The Simultaneous Principal."
"James and Barbara Dickinson arrived in Costa Rica in 1970 and started a boat ministry along the waterways in northern Costa Rica. Dickinson conducted services up and down both sides of the river and established a church on the south side, near Barra del Colorado.  He built a thatched roof facility there in 1973.  Dickinson had a unique gift to organize evangelistic campaigns involving the young Costa Rican evangelists.  He worked with a team in 1972 in tent evangelism.  As a result, churches were established in San Ramon and Palo Seco.
The evangelistic effort in Costa Rica extended to the Pacific Ocean by 1970, and a church was planted in Las Vegas de Palo Seco.  At the same time, ministry began on the northeast corner of the country on the Caribbean Sea at La Barra de Colorado."
The Dickinsons served as IPHC Missionaries from 1970 through 1974 and later served an additional term from 1982 through 1983.
The IPHC missionary family extends its deepest sympathies to the family of James Dickinson. To Terri, Karen, and your respective families, we say, "Be strong and courageous; the Lord your God is with you."
Grace and peace!
Bishop J. Talmadge Gardner
Executive Director, IPHC World Missions Ministries
** Obituary Source: https://www.omegafsc.com/obituary/James-Dickinson