OPEN DOORS IN THAILAND
Of the 70 million Thai citizens, 94% are Buddhists, 5% are Muslims, and only 1% are Christians. On a recent ministry trip to Thailand, I took part in three significant events which show the Spirit of the Lord opening doors and setting the stage for new advances in evangelism and church growth.
BUILDING DEDICATION
First was the dedication of a new meeting hall for use in worship services, conferences, and seminary classes. The facility was financed by Operation Antioch grants from the Global Outreach offering, together with generous donations from individuals and churches in Thailand. The 800-seat structure has many striking features, including the outdoor illuminated cross easily visible from a nearby major highway. Several district officials joined the dedication ceremony, including the vice governor, a Muslim! He expressed gratitude and assurance that this facility would be an asset and a blessing to the community.
COMMENCEMENT CEREMONY
Next was the commencement ceremony for Thailand Theological Seminary. Many family members and local officials attended the ceremony to see over 240 graduates awarded with certificates, diplomas, and bachelor's, master's and doctoral degrees. We know that the Lord has great plans for these newly equipped servants!
PASTORS' CONFERENCE
Finally, pastors and leaders from throughout Thailand gathered for the three-day annual conference. The conference theme was "Build Together," timely and appropriate for the anticipated season of growth to come. The Lord wove together messages from Rev. Edgar Banaga, Ben West and me to speak to the hearts of all who were present. A highlight was the credentialing ceremony for licensing and ordaining ministers. We give thanks to the Lord for sending and equipping these workers for the harvest in Thailand!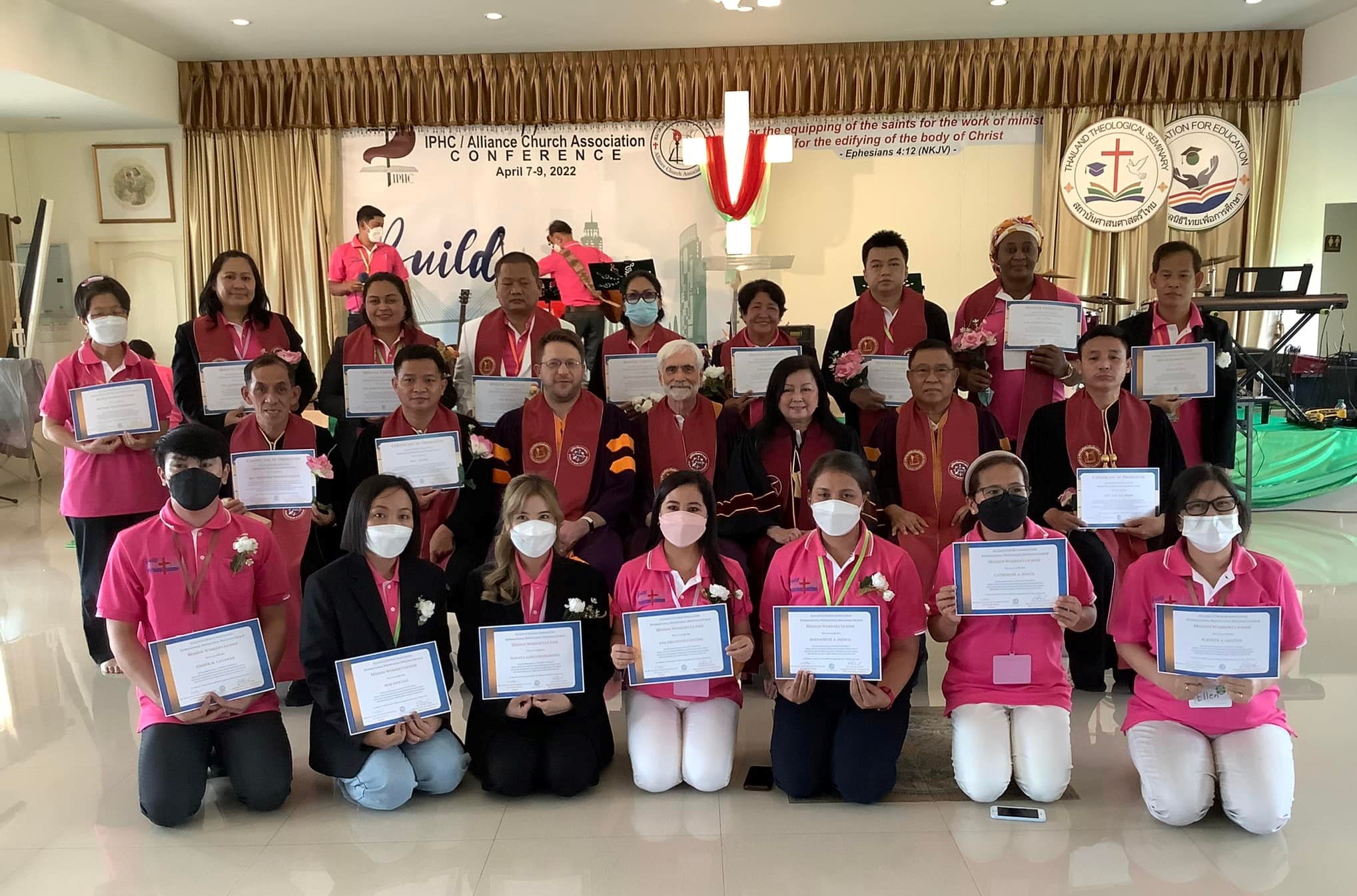 DELAY AND PROVISION
I tested positive for COVID the day before my scheduled departure from Thailand, and was forced into quarantine for more than a week. I am thankful that my symptoms were relatively mild. I returned to Japan 10 days later than planned, and spent several hours in Narita airport for testing, interviews, and paperwork before finally heading home. There's surely no place like home!
GOLDEN MILESTONE
On July 1st we celebrated our 50th wedding anniversary! Our children and grandchildren here surprised us with a party and creative homemade gifts to mark the occasion. How blessed we are! We give thanks to God for bringing us together at a young age, and for his constant grace and provision throughout five decades of marriage.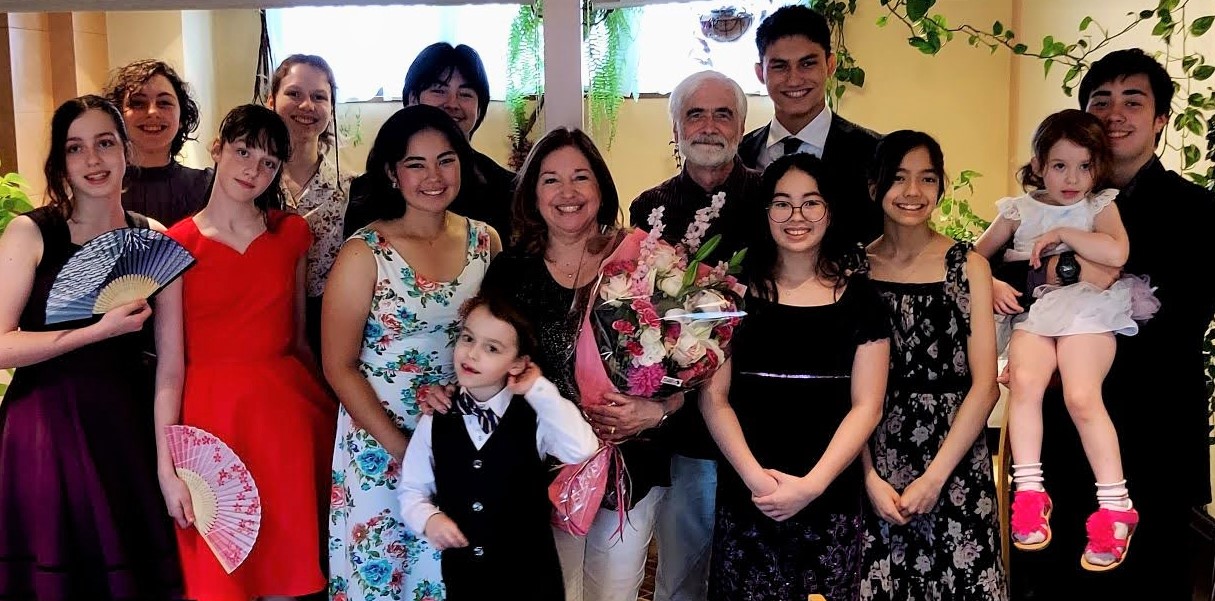 POINTS FOR PRAYER
• Pray for continued favor with the government in Thailand, so that churches can serve their communities and share the gospel.
• Pray for the new graduates and newly credentialed ministers in Thailand, that they may serve the Lord with zeal and bear lasting fruit.
• Pray for the light of Christ to shine through the witness and lives of Christians in Japan, that Japanese people will hear the gospel and turn to the Lord.
• Pray for wisdom, strength and provision for us as we oversee IPHC mission work in a dozen countries in Asia, since travel has become more challenging and expensive in this pandemic era.
Thank you for your partnership in the gospel!
Russell & Sandra Board
"The history of missions is the history of answered prayer." - Samuel Zwemer