Gospel Growth in Thailand
The 2023 Annual Conference for IPHC Thailand saw the largest attendance in its 20-year history! Over 200 delegates from all over the nation gathered in Pakchong for three days of worship, prayer, training, planning and fellowship.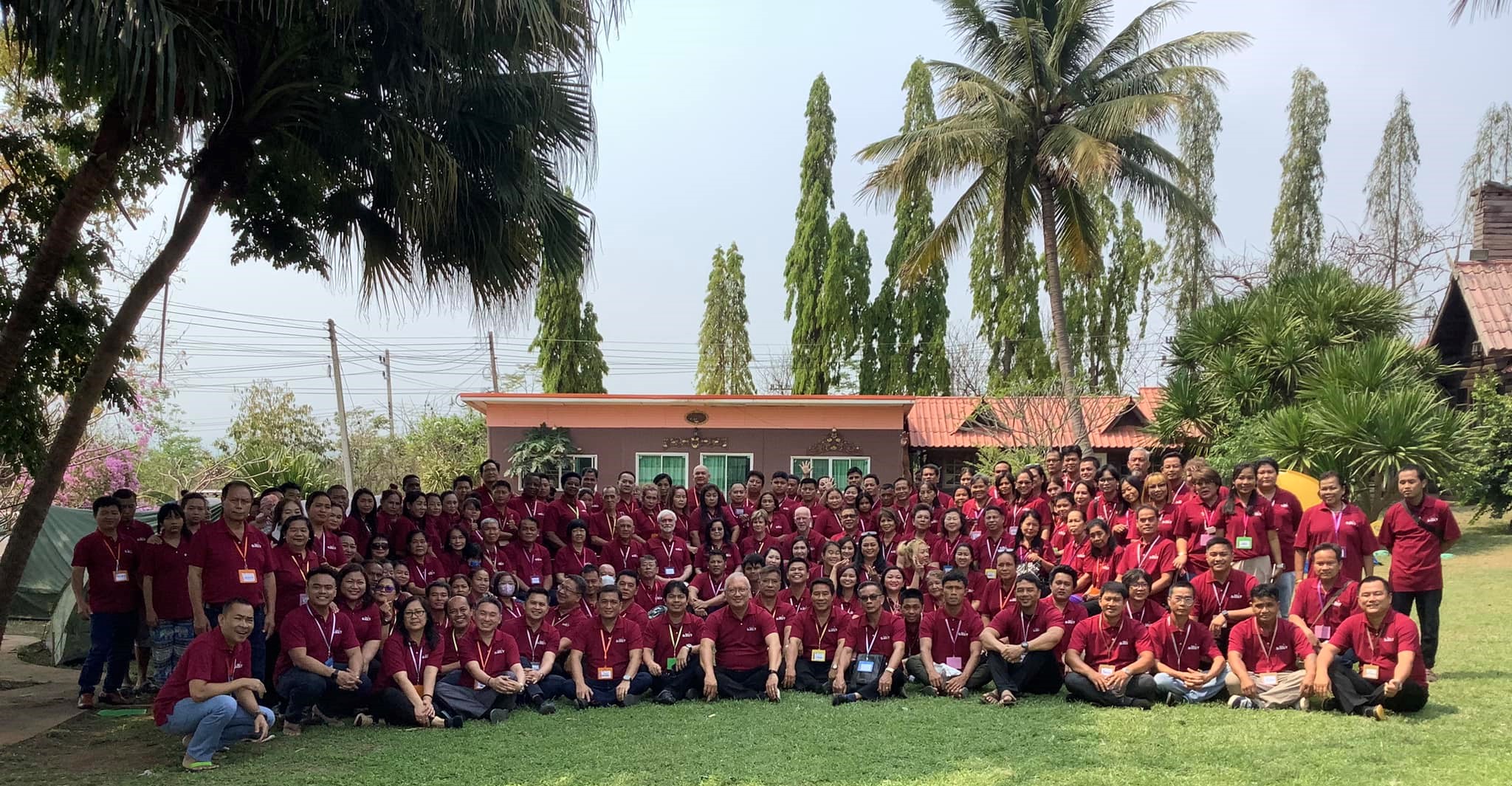 The theme of the Conference was Unity in Diversity. The topic was fitting, as delegates included not just Thais, but Filipinos, Burmese, Nigerians, and representatives from several tribal groups in Thailand, Myanmar, and China. All joined together to praise the Lord and seek His guidance and empowerment to carry the gospel throughout Thailand and beyond its borders.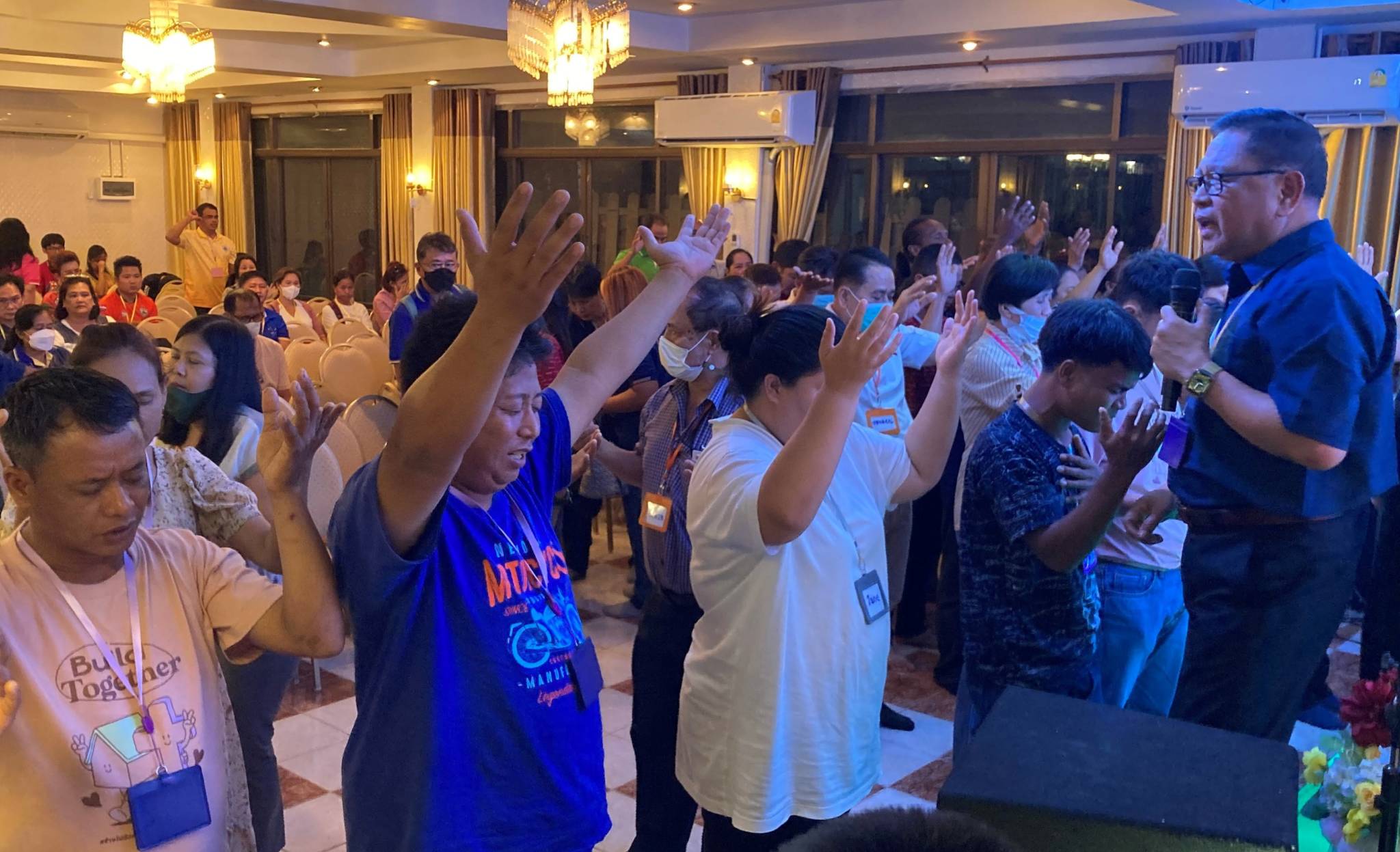 The Conference was blessed with guest ministers Rev. Doug and Anne Bartlett from North Carolina and Dr. Edgar and Rosana Banaga from California. Their powerful messages stirred the hearts and renewed the visions of all the attendees. In special prayer times for each region, the Lord provided guidance and encouragement for all the delegates to move forward and claim more territory for Christ.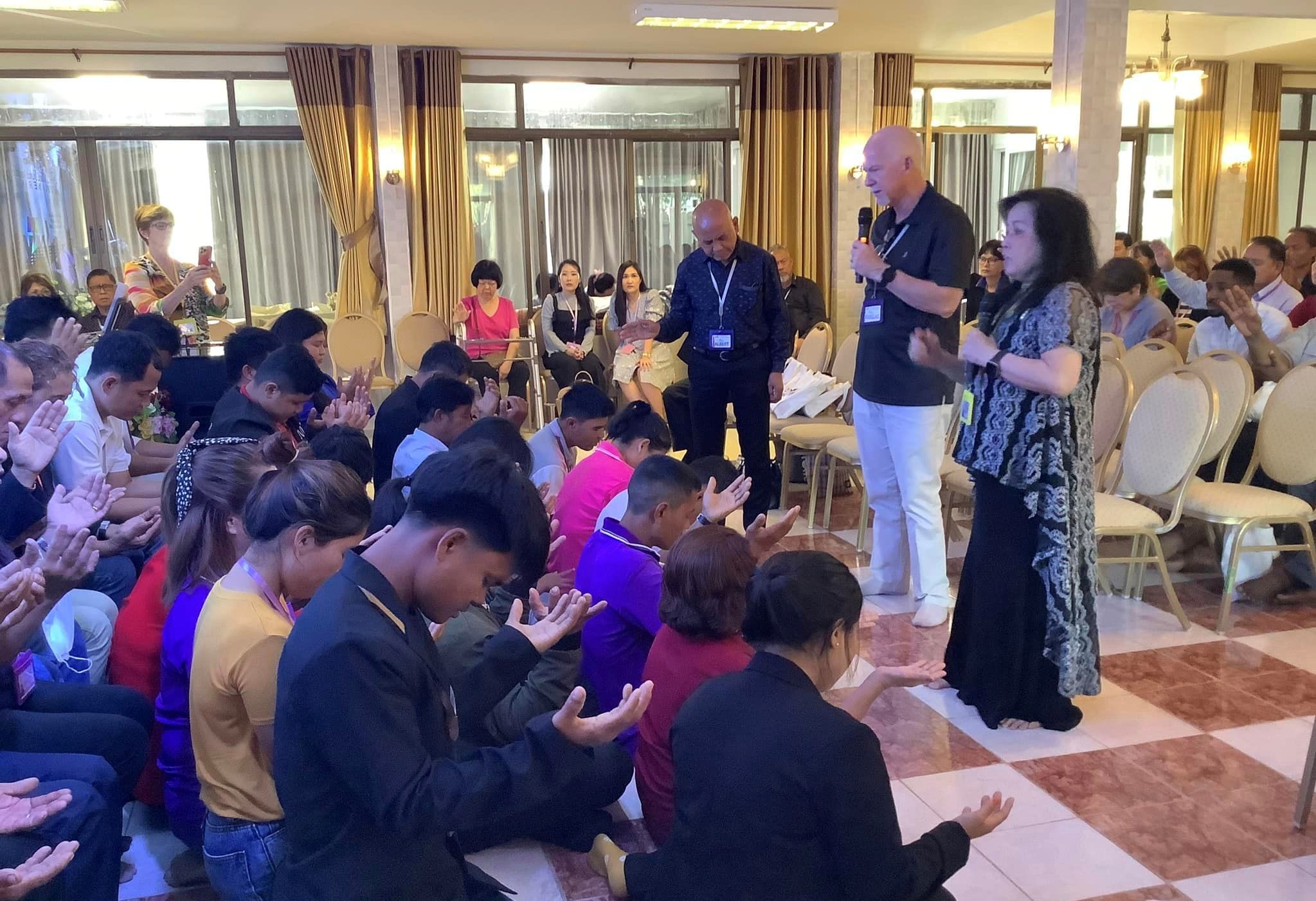 We were blessed by the presence and testimony of four new brothers from the Lisu people group, a tribe scattered along the Salween River in Tibet, China, Myanmar and Thailand. These men were all formerly Buddhist monks, but now they have dedicated their lives to sharing the gospel and showing the love of Christ among their fellow Lisu people wherever they are found.
A special highlight was the final credentialing session where we awarded licenses to more than fifty ministers and ordained 22 men and women to roles of leadership. We thank the Lord for answering prayers for more laborers in the harvest!
Points for Prayer:
• Pray for the pastors, evangelists and believers in Thailand, where Christians make up only one percent of the population. Pray for Buddhists and Muslims to be led to Christ.
• Pray for wisdom and strength for missionaries Albert and Jiep Gonzales, National Director Dr. Wallapa, and the rest of our outstanding leadership team in Thailand.
• Pray for the Thailand Theological Seminary, led by Dr. Wallapa, where new pastors and leaders are being trained on ten campuses throughout the country.
• Pray for health, strength and wisdom for us as we provide leadership for missionaries and ministries in Continental Asia.
Thank you for partnering with us to fulfill the Great Commission in Asia!
Russell & Sandra Board
"The Great Commission is not an option to be considered; it is a command to be obeyed." - Hudson Taylor