MAKING HIS VISION OUR MISSION
The difference between a vision and a mission—A vision is where you want to go and what you want to do. A mission is going and doing. Jesus gave us His idea of a vision in Acts 1:8. His vision, the mission: Winning the lost at any cost. His vision is our mission!
OUR MISSIONS REPORT
Mexico
As reported in our last newsletter, we graduated the second generation of Holmes Bible College students. Our third-generation class will begin with 50 new students in preparation for the ongoing harvest.
I won't go into detail now, but Lord willing, if all comes together, we are in the beginning stage to extend Holmes. Praise the Lord, yes indeed.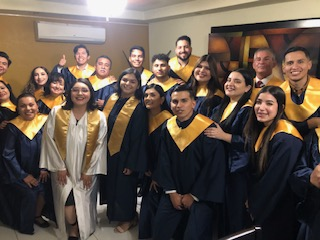 Bishop Talmadge Gardner
In April I, along with missionary Ben West and main event speaker Bishop Talmadge Gardner, spoke at a conference and church dedication in Mexicali. Bishop Gardner was booked two years in advance. He delivered a good and timely message and was well received. There were about 3,000 in attendance. The man can preach!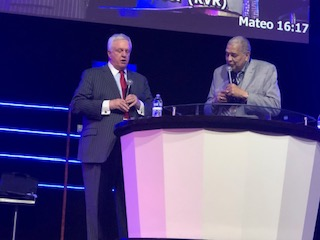 Berea Building Program Almost Completed
2 Corinthians 9:7 declares that God loves a cheerful giver. We would like to give a big thank you to those who give cheerfully and abundantly. Because of your giving, the soon-to-be-completed auditorium will be put to its intended use. I was informed today that Christmas will be celebrated in the building. It is almost completed. Praise the Lord.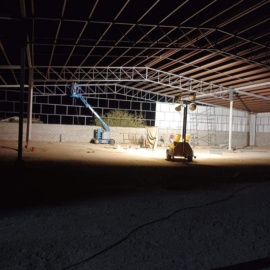 Guatemala
James and Joyce Ward were missionaries who worked in Guatemala for many years. They were also personal friends of ours. Both have transferred to heaven. The building program going on in San Luis (project #62017 if you desire to help) is in honor of their years of service. They were great missionaries, and good people. Their legacy lives on.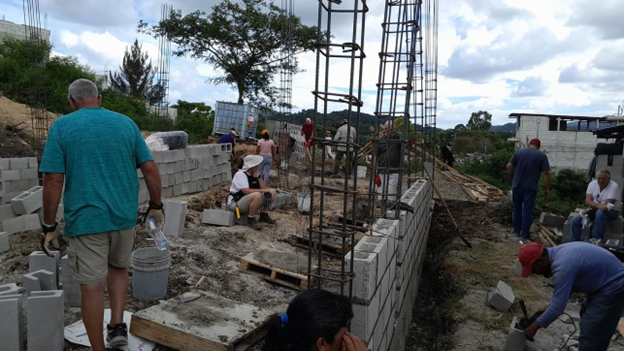 Belize
Every year groups go to Belize for Vacation Bible School, training and building programs. As many know, Gene Hancock left this world earlier this year. One would think all would come to a halt. On the contrary, the work in Belize continues, including building programs.
How Missions Should Be Done
Independence Church recently held a building dedication. The project is almost completed. After the doors and windows are completed, we close the books on this building project. We would also like to thank Landmark Church from Oklahoma for the work they did on the Maya Mopan South Church. We are very thankful for their work and dedication.
They were not the only group to help, but there is just not enough space to mention everyone that helped after the passing of Gene. We are thankful for everyone and the work that was done. Teamwork is a beautiful thing to behold.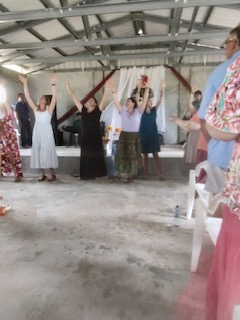 PHYL'S WORLD: GREETINGS
Our Family is doing well, and the grandkids are growing. Recently, our grandson, (He is Amber's oldest. She has two now. Can you believe it?), told me, "Mom (he hears everyone call me that, so sweet), you belong at my house." Ron may disagree, but oh what a temptation. I miss those grandbabies.
The passing of Gene Hancock and Judy Pérez were bittersweet experiences. They truly are in a better place.
We are still in a harvest, The Holy Spirit is moving, Jesus still sits on His throne, and God is good, all the time.
Thank you for all your love, support, and especially your prayers.
Love and Blessings, Phyllis
IN CLOSING
We are close to meeting our goals needed to return to the field. For us, it is always a bittersweet experience. We don't like leaving the field, and we don't like leaving our friends, family, and church family. However, we are eager to return. The harvest is waiting on the laborers.
Your faithful giving and prayers make it possible to help fulfill the Great Commission, our mission.
Thanks and Blessings,
Ron & Phyllis Roy