Dearly beloved partners and friends,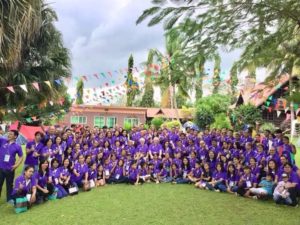 Greetings in the precious name of Jesus! Our schedule for furlough to the U.S. was moved to December rather than November due to some unfinished tasks to attend to before leaving Thailand. We thank God for allowing us to complete our three-year term on the field and to see the mighty works of God that led to the salvation of over 200 souls, an increase from 44 churches in 2015 to 64 as of this date, and an increase in membership from 2,155 to over 3,000 people.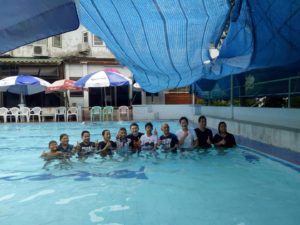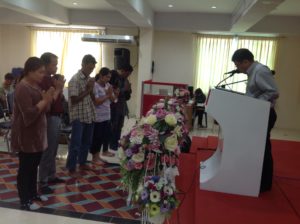 We praise the Lord for the establishment of Thailand Theological Seminary (TTS) and the Indo-China Missions Training Center as both institutions are progressively moving forward. The new academic building of TTS in Petchabun was dedicated on the 10th of October. Please join us in prayer that the TTS main building project will receive help through Project Antioch Grant this year. This will help TTS to make our discipleship program and pastoral training more effective. If the Lord is leading you to be part of this endeavor and to support this project, kindly send all funds to WMM Project Account Number 74520P.
The Discipleship Church Planting Seminar, conducted by Rev. Chris Friend (National Director for Australia) and Rev. Daron Crothers, immediately followed the dedication that day. It was a great seminar that ignited the 35 TTS graduating students to plant churches in all of the areas they can possibly reach for the gospel. The participants received certificates of completion at the end of the seminar on October 12. The TTS first commencement exercises on October 23, held at Town in Town Hotel in Bangkok, was awesome. There were 35 graduates, of which 19 of them received their diplomas in Ministerial Studies, eight bachelor's degrees in Christian Ministries, and eight master's degrees in Christian Ministries. We were privileged and honored to have with us Bishop Talmadge Gardner, who delivered a very challenging commencement address during graduation.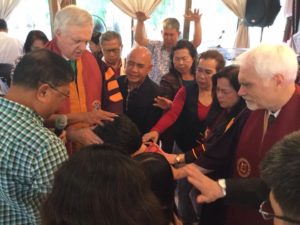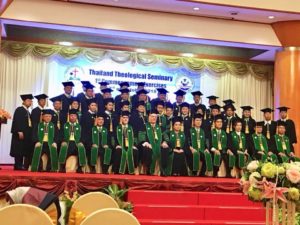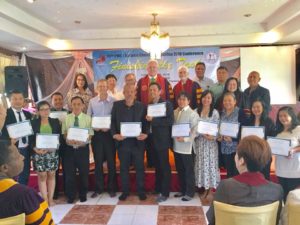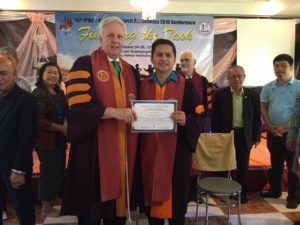 The following day, the 15th IPHC/ACA Conference 2018 in Pakchong, Ratchatsima took effect with the gathering of 140 pastors and leaders from different parts of Thailand. We thank God for our anointed guest speakers, namely: Bishop Talmadge Gardner, Rev. Dr. Sabu Abraham, Rev. Dr. Edgar Banaga, and Rev. Russell Board. The Lord used them all mightily to impart deep into our hearts and minds to finish the task that the Lord has assigned to us to do. One of the highlights of the conference was the Ordination Service led by Bishop Talmadge Gardner and assisted by Rev. Russell Board, where 19 mission workers and 12 ministers received their licenses, and 11 ministers were ordained. The conference ended on October 26 with thanksgiving in our hearts, and joyfully returning home glorifying the Lord God Almighty.
Praise the Lord! Nine new believers from Don Muang Church were baptized on September 22, and two of them became part of the worship team. Moreover, just recently, there were six people who received Jesus Christ as their Lord and Savior at Don Muang Church.
Thank you for your continued prayers and unwavering support. Merry Christmas and Happy New Year to all! See you soon!
May God richly and abundantly bless you.
Missionaries to Thailand,
Brother Albert and Sister Jiep Gonzales