Thank you for your love, prayers, and generous missionary support!
DEAR FRIENDS,
It's springtime in Germany, everything is green again, and the cycle of life begins anew. Just like you, and people everywhere in the world, we are facing new challenges adjusting to the Corona Virus Pandemic. Our prayer for you is, "May God prosper you and keep you in good health, even as your soul prospers."
Although a stay at home order has been in effect, the German government allows folks to get outside for essential needs such as groceries, fuel, and even exercise (of course understanding you will follow the social distancing regulations).
BIKE EVANGELISM
One thing I enjoy doing is what I call "Bike Evangelism." Right behind our apartment is a bike path that runs for 75 miles along an old railroad line. Hundreds of people ride on this parkway each day. While riding on the parkway, God has given me opportunity to share the gospel with many bikers who have stopped to rest along the way. I offer to pray for people and then give them a "Gospel of John." This good seed, I believe, will fall into good hearts and produce faith in Christ. His Word will not return void!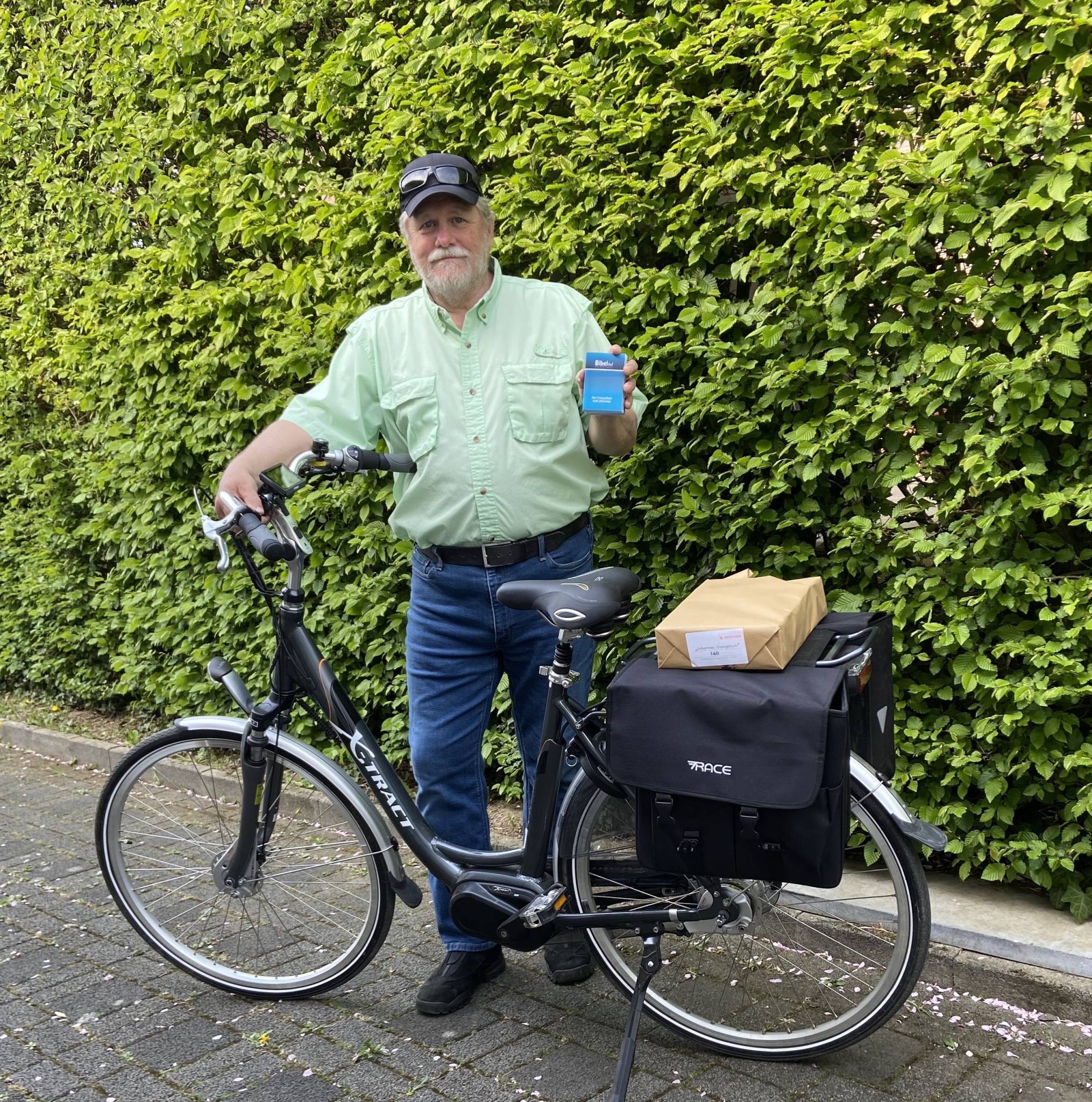 BIBLE STUDY TO REFUGEES IN BELGIUM
In January we started a weekly Bible Study with a Pakistani couple who live in a Red Cross refugee center in our target city, Eupen, Belgium. Before the lockdown, each Thursday, we had precious times getting to know each other, eating together, studying the Word and praying together. Belgium borders were closed the middle of March. Since we live in Germany, now we cannot travel across the border to be together. We continue to encourage and share devotionals and scripture through internet and look forward to restrictions being lifted and being together again.
JEANNIE'S CORNER ~
BEAUTY FOR ASHES - OUTREACH IN THE RED LIGHT DISTRICT
The red light district in Aachen has been closed for over a month. Some of the women went back to their home countries to be with their families during this time of social distancing.
However, many others are on lock down with their pimps where they continue to be exploited online and where they are forced to work in horrible and unsafe venues and situations. Many girls are housed together, forced to work, thus exposed to sickness and abuse. Please pray for their safety and their health - physically, emotionally, and spiritually.
LAUNCHING NEW ONLINE OUTREACH
"If clients can find women advertising on the internet, then so can we!" Even before the pandemic, there has been a rise in Online Advertising for Prostitution. In February, Jeannie attended an "Online Outreach Workshop" to learn how others are effectively using modern tools we have available to us (computer, internet, and phone texting). We heard of successful ways to effectively communicate with the ladies, arrange times/ways to then meet with them, give a gift basket and to share Christ's love.
"BUILDING AN ALTAR" WEEKEND
In March, before the lockdown, we were able to host two special Women's events. Our guest speaker, Barb Swanson, Victory Church OKC, encouraged and challenged each of us through the Word of God and with her own testimony of fighting and victoriously overcoming the challenges we all face. It was a very special time for all! Thank you for your prayers during the "Caronatime." This too shall pass. Remember you are an overcomer through Christ who strengthens you!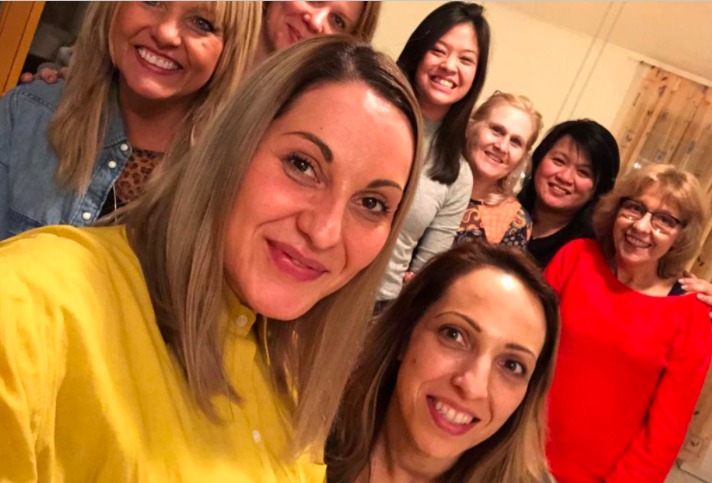 In Him,
Mark Jeannie, & Jack
HOW TO SUPPORT THE McCLUNGS:
If you would like to make a special donation and/or join our monthly support team, please feel free to log on and give via the following webpage: https://give.iphc.org/mcclung-mark OR send checks to: IPHC World Missions Ministries, P.O. Box 12609, Oklahoma City, OK. 73157.
EARMARK YOUR SUPPORT:
• McClungs 34051S Support • McClungs 34051G Gift • McClungs 34051M Ministry