Thank you for your love, prayers, and generous missionary support!
DEAR FRIENDS,
A lot has happened here in Belgium over the past few months! We are in the process of launching our new church plant in our target city, Eupen. The new church is called The Bridge ('die Brücke' in German). Our purpose is to connect people to God through Christ and to connect people to people in our local fellowship.
On September 1, 2020, we signed a one-year rental contract. We are renting the bottom floor of this building. It is relatively small, 70 square meters, but has a kitchenette, bathroom, office, and two larger rooms, where we will hold our Sunday services, prayer meetings, and small group meetings during the week. As God adds to the church, we will need a bigger venue for our Sunday services.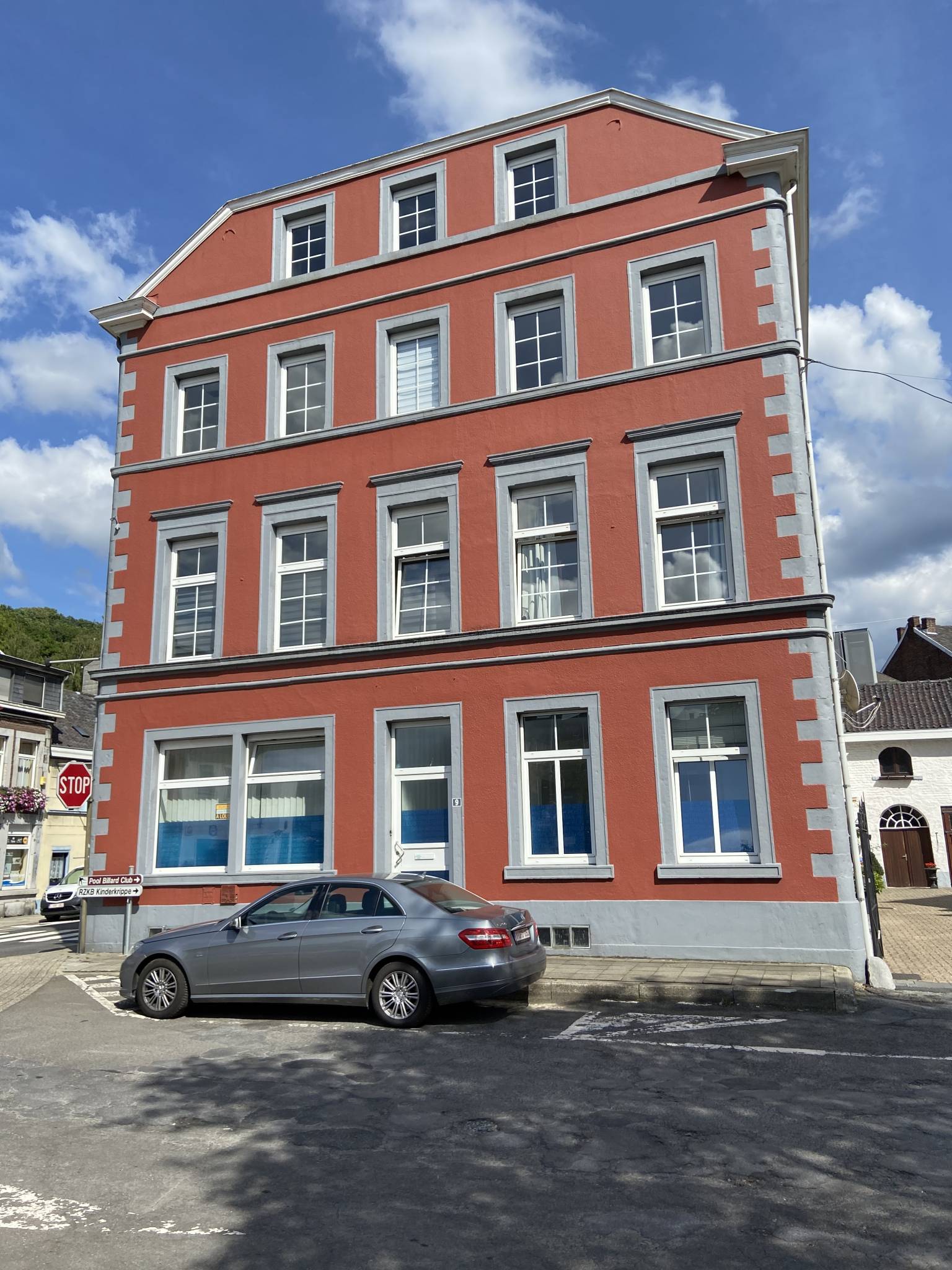 Pictured here, with our Eupen team, are Pastor Bill and Gretchen Schwartz, along with members from our sister church in Antwerp. They came to join us in prayer and dedicating the building on September 6, 2020. Thank you to Pastor Bill, director of our Belgian Conference, CrossPoint Ministries, for organizing this, bringing your team, and making us feel like a part of the Belgium Conference.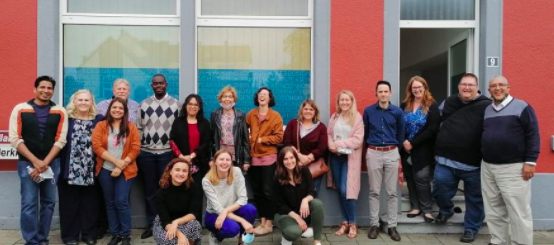 Outreach in the Park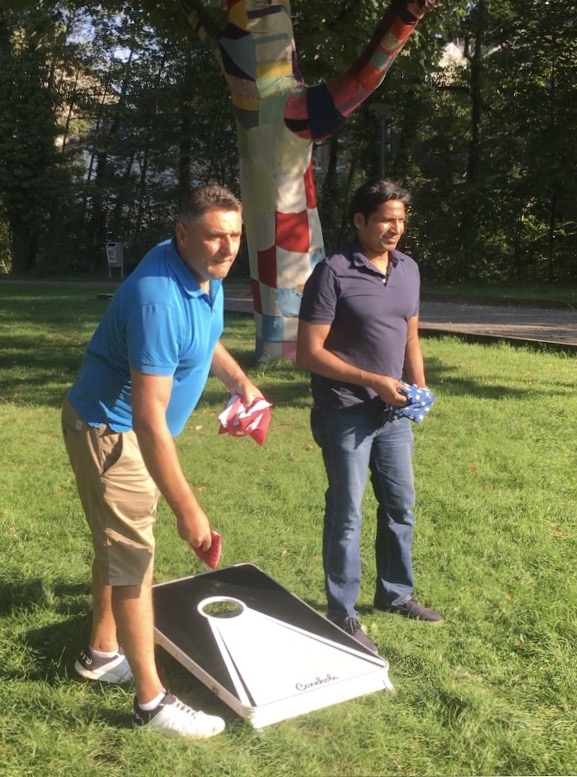 Over the past six weeks, we have held Sunday afternoon outreaches in the local park. We take a corn hole game, and it draws many people. After meeting and talking with people in the park and often praying with them, we have a time of singing praise and worship songs followed by a Bible study. Our new building is located across from the park. We have invited many we've met and prayed with to join us when we launch our first services in the new building on Sunday, October 4, 2020. We will have German services each Sunday at 10:30 AM and English services at 4:00 PM.
We are placing our trust in Jesus, who said, "I will build my church and the gates of hell shall not prevail against it" to oversee all aspects of this new church plant. Please keep us in your prayers as we develop a leadership team to advance His kingdom here in the German-speaking region of Belgium.
The Lord quickly provided start-up funds for the rental security deposit, new chairs, and tables. Also, through some very generous gifts, we have funds to cover our first year's rent. If you would like to support this new church planting effort, World Missions Ministries has established the 'Belgium Eupen Church Plant #37103P' account for this project.
More importantly, are your prayers for souls to be saved, that many will be born into the family of God. Thank you for your faithful support, keeping us on the field, enabling us to serve the Lord as your missionaries.
With love,
Mark Jeannie, & Jack

Congratulations
Jack graduated from high school in June. He has accepted full-time employment working in the Tax-Assessors office in Woodward County. He plans to use his scholarship funds to pursue online studies.

HOW TO SUPPORT THE McCLUNGS:
If you would like to make a special donation and/or join our monthly support team, please feel free to log on and give via the following webpage: https://give.iphc.org/mcclung-mark OR send checks to: IPHC World Missions Ministries, P.O. Box 12609, Oklahoma City, OK. 73157.
EARMARK YOUR SUPPORT:
• McClungs 34051S Support • McClungs 34051G Gift • McClungs 34051M Ministry