LIVING IN THE UNKNOWN
What a unique start to missions we've had. If there is one thing we've learned in this missionary process, it's that we must be flexible and allow the Lord to lead us, not our fine crafted plans. Our last newsletter in March was written from our new home in Krugersdorp. Our children attended school for about 2 weeks when they shut down the schools because of COVID-19. That weekend we decided to travel out to my sister's house for a short visit, not knowing they would shut down the whole country from travel between provinces. We ended up being locked down there, unable to leave their farm for almost 7 weeks. And we thought we were done living out of a suitcase for a while! We made the most of our new situation. We studied the Bible and we went for walks around the farm where we were able to see a vast array of African wildlife. We also were able to celebrate the Resurrection on Easter Sunday and taught the children about Passover and made unleavened bread. Every Sunday we did our own church service on their veranda and had bible studies. David was able to lead us in worship and learn a few more songs on the guitar. Callie & Brittyn learned about chickens and how to care for them. In fact, they each named one of the chickens as their own. We're thankful our family shared their home with us for so long.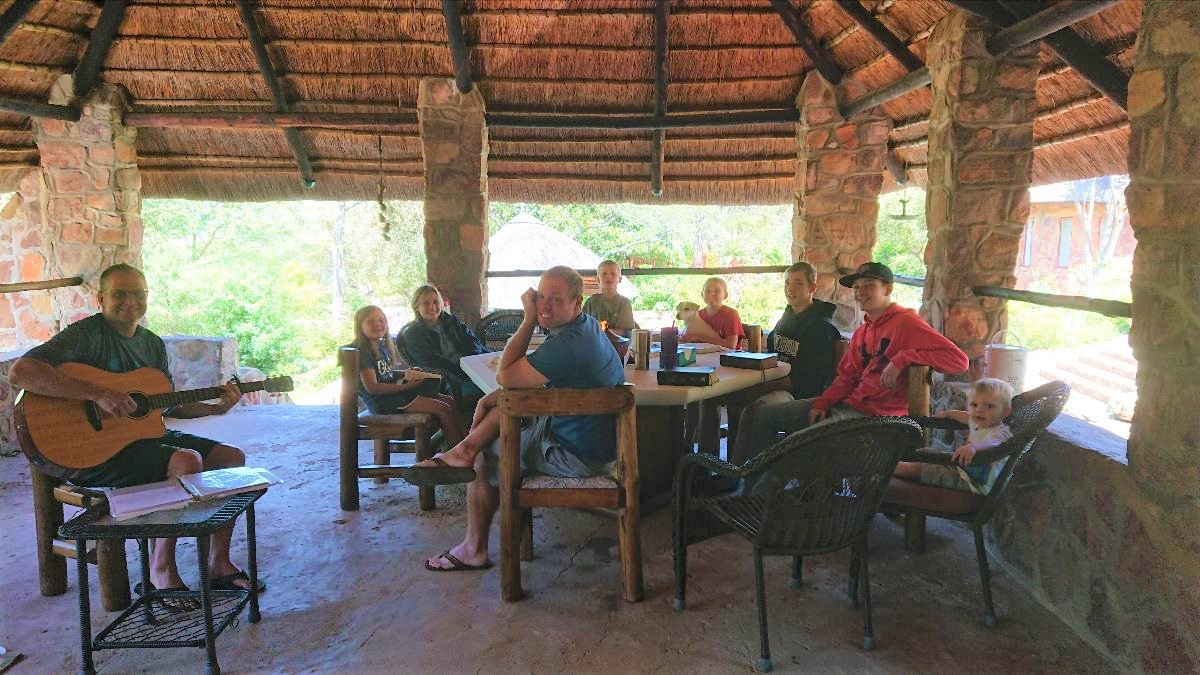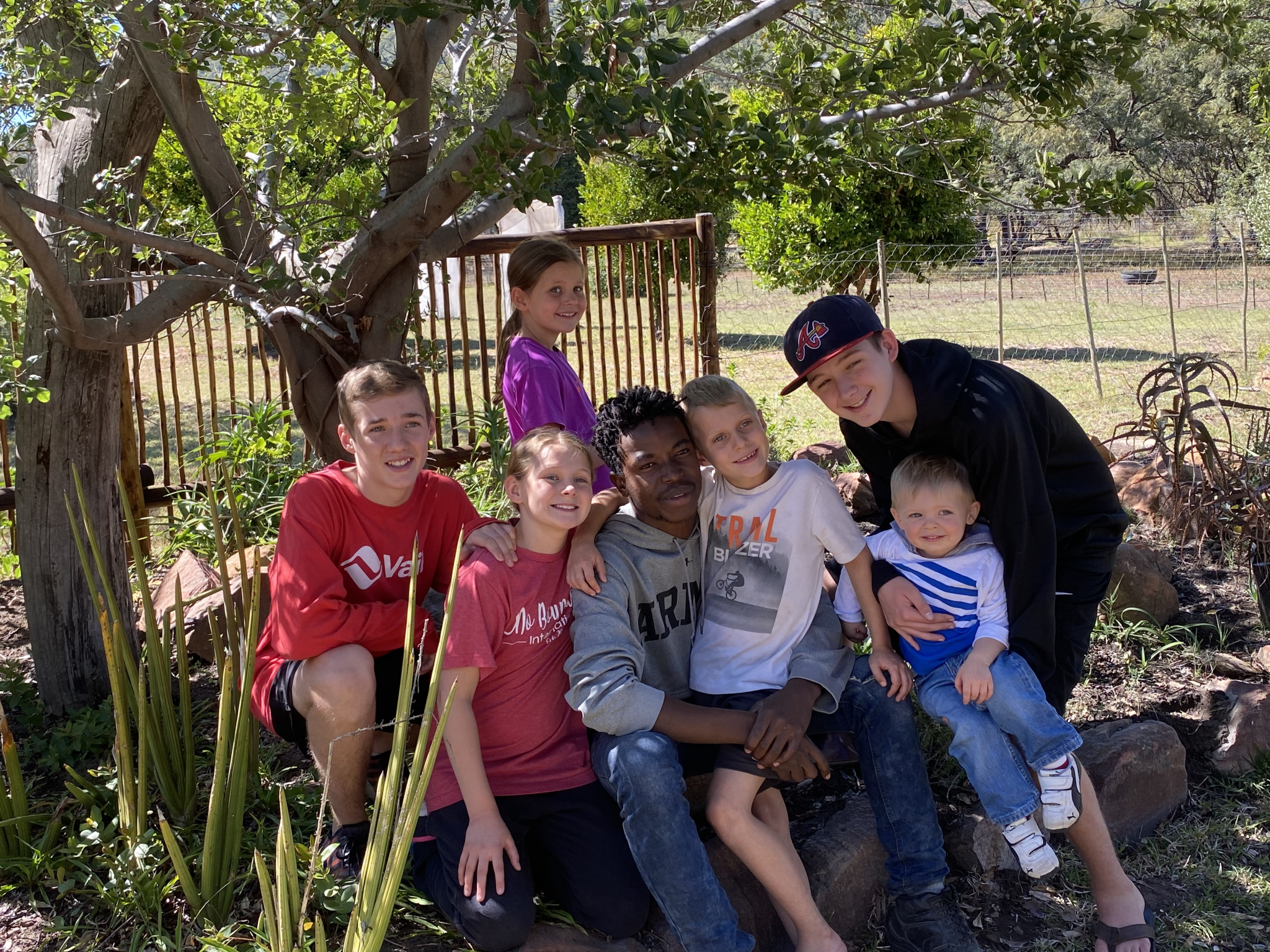 We've had discussions with several missionaries lately, some who are stuck in the U.S on furlough, and some who are stuck in their houses on the field. The commonality, no matter where we are, is that we don't like not being able to minister to the people where God has placed us. We know many churches were able transition to meeting online or drive-in. We hadn't yet had time to make connections and build relationships in our new community before being locked down in our home. Instead of focusing on what we aren't able to do, we've been focusing on God. We believe that this "pause" in activity is a call, at least for us, to just sit and rest in Him. One of our favorite quotes from Watchman Nee's book Sit, Walk, Stand is this: "If we are not sitting before God, we cannot hope to stand before the enemy." We've all been taught that we must "do" to get. The opposite is true in the kingdom. In all the doing for Him, we often lose sight of Him. We've been using this time to rest in Him. As Nee states, "We sit forever with Christ that we may walk continuously before men."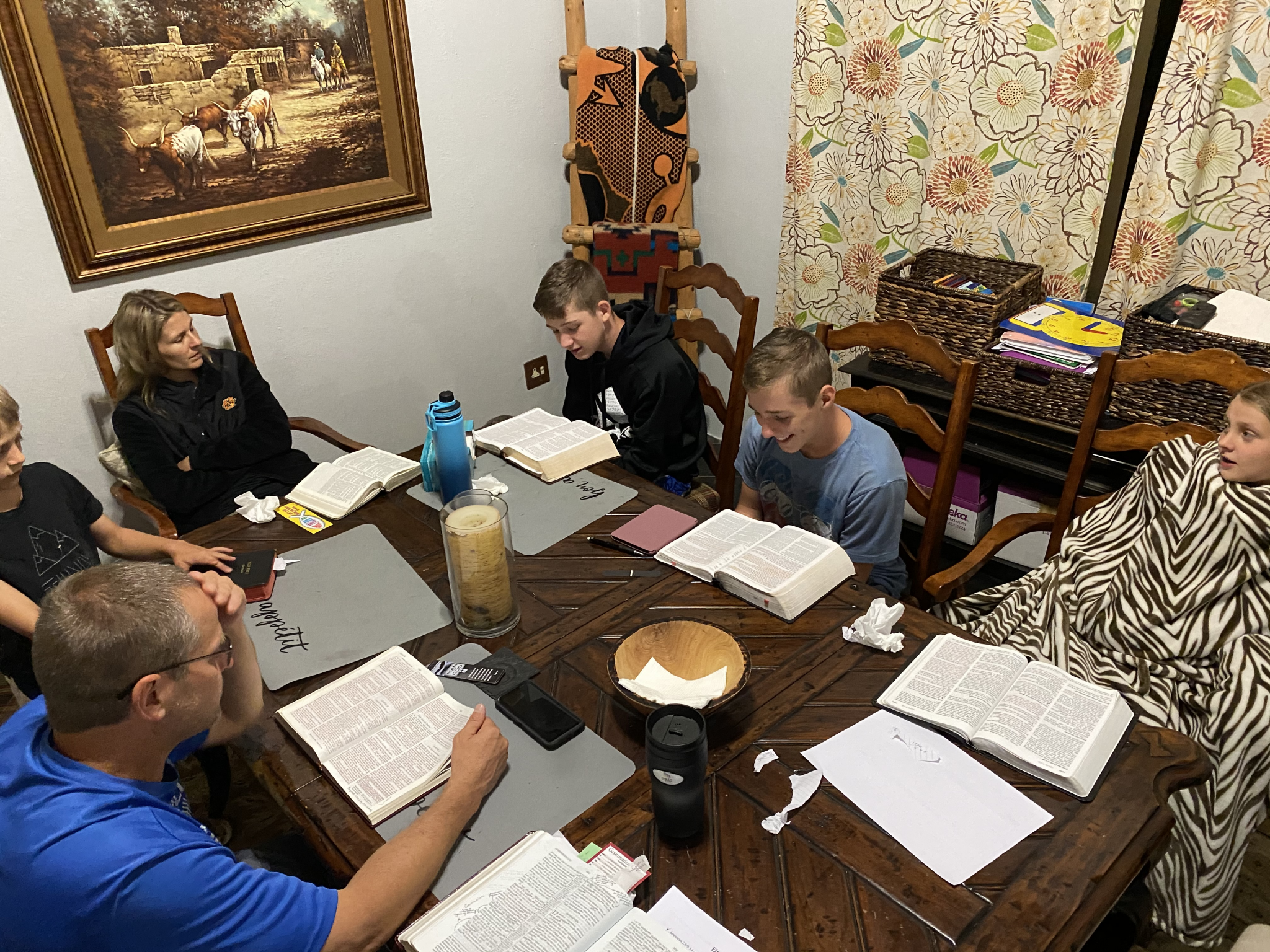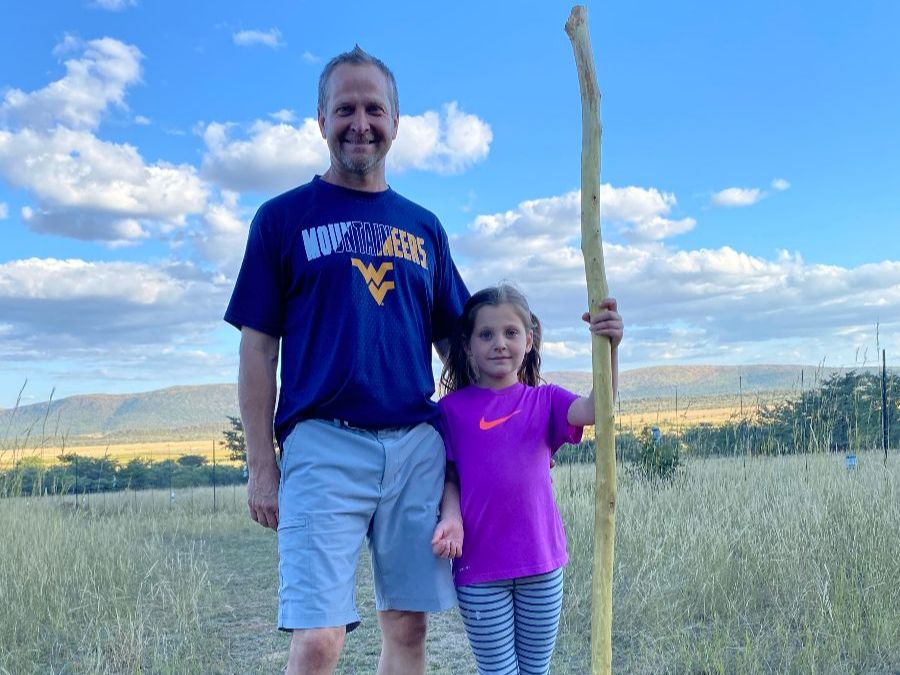 These last two months don't look anything like we thought they would, but time is never wasted. We are His no matter where we are, and no matter what government restrictions there are. On May 1st the restrictions lightened a bit and we were able to travel back to our home in Krugersdorp. We are still only allowed to leave our homes for food, medicine, or essential needs. The children are maintaining their schoolwork online, which has been a new learning experience for them as well. We've made the most of our restricted situation by ministering to those the Lord puts in front of us when we are out getting groceries or running outside of the compound. The Lord is gracious to put people in our path that have food and physical needs. We give and we pray when those opportunities arise.
We hope you've used some of this "pause" time to just rest in Him. To rediscover, reconnect, and redefine what our focus as Christians is on this earth. It's not on what we have or don't have. It's not on our finances or our situations. It's on HIM.
BRADYN'S CORNER
I got to visit my cousins and sleep on air mattress for a long time. I appreciate my family for putting up with me for that long. 10 people in a house is quite interesting. I enjoyed hanging out with my cousin and goofing off. I got to play Monopoly with my new friend, Piet, who works on my uncle's farm. It was good returning home to my own bed and getting to leave the property for the first time in almost 7 weeks. Online school isn't the most fun, but I've decided to make the best out of a bad situation. Our wifi is not very good, so we don't get to use it except for school and an occasional movie.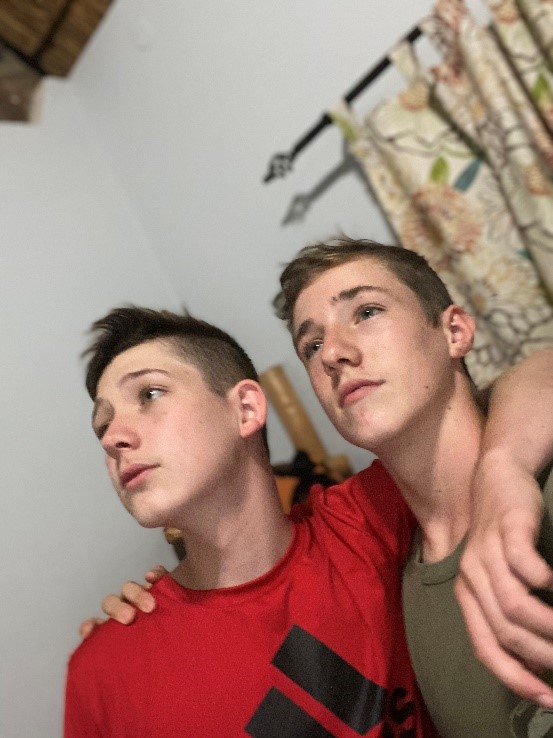 CALLIE'S CORNER
Hi. I stayed a long time at my cousin's house because of the quarantine. While I was there, I had a lot of fun and I had to do a bunch of online schoolwork. I had to memorize a poem in Afrikaans - The Old Woman Who Lived in a Shoe. My birthday is in a couple days and I will be...Guess how old? You got it, the big One One. My mom's going to make me a homemade cheesecake. She's never made one before so it should be interesting.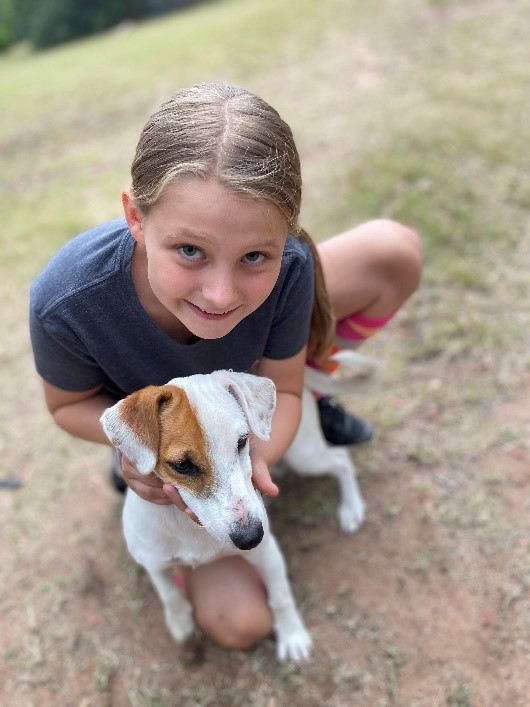 BRITTYN'S CORNER
This is my chicken "Cookie." You can't squeeze them too hard, or you'll hurt their guts and wings. They are soft, but they sometimes poop on you. I also enjoyed my aunt's cute dogs, Theo and Arie. I like doing online school. Since we came home, I get to play with my friend here on the compound and ride my scooter. I like the drink they have here called Grapetizer.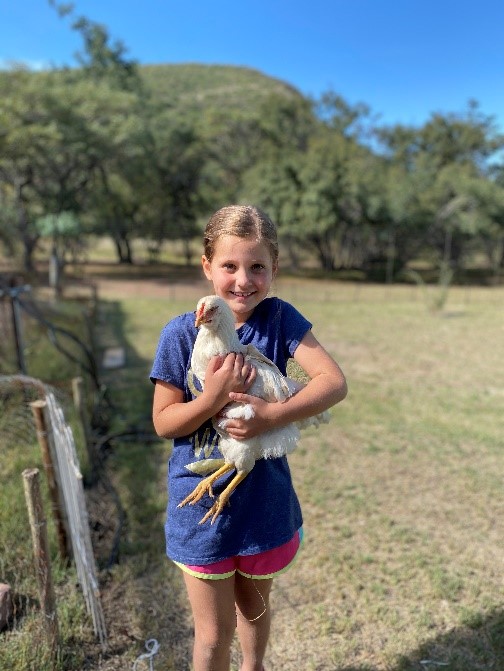 Thank you to each one of you that have continued to send in your monthly support during these tough times. We greatly appreciate your prayers and partnership. Please let us know how we can be praying for you.
PRAYER REQUESTS
• For our budget to be met each month despite the effects of COVID-19.
• God's wisdom on creative ways to minister to people during lock down restrictions here.
• Our family to grow in love and unity in the Lord.
• That we will continue to transition smoothly through all of these changes while acclimating to living abroad.
David & Michelle, Bradyn, Callie, and Brittyn Riley