DEAR MISSION PARTNER,
Greetings to you in the mighty name of Jesus Christ our Lord and Savior. I know you have been in quarantine for a very long time due to COVID19. My prayer has been for God Almighty to protect you, and keep you safe and strong.
APPRECIATION
I would like to thank you for your continual prayers for me and other missionaries all over the world. Your monthly financial contributions have kept me going with the work of God in Tanzania. Thank you so very much.
THE PROGRESS OF THE WORK ON THE MISSION FIELD
I have overseen the work of drilling a well at one of our PH churches at a community called Mvumi. This church is at a community where water is a scarce commodity. They normally buy water in buckets. They were so happy and appreciative for the clean water. Thank you, Rev. Lloyd Ackerman, and the saints at Unity Christian Fellowship Church for supporting this project.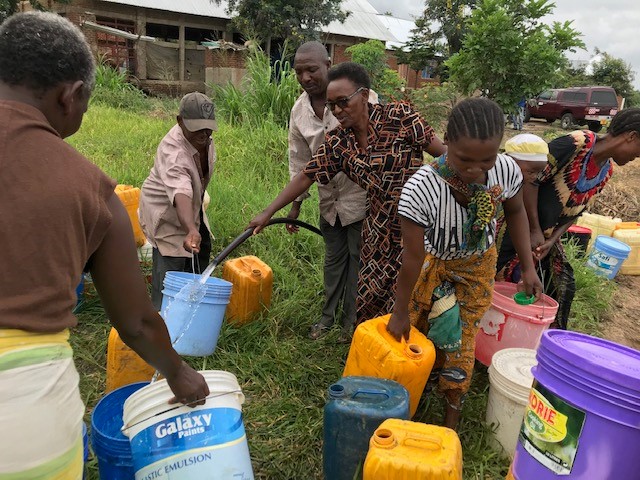 THE MVUMI CHURCH
The Mvumi church did not have walls when Mrema went home, but we started the building work in February, and now the walls are all up. Glory to God! Thank you, SC Conference, for helping with this work. When the virus goes away we will do the floor and the plaster.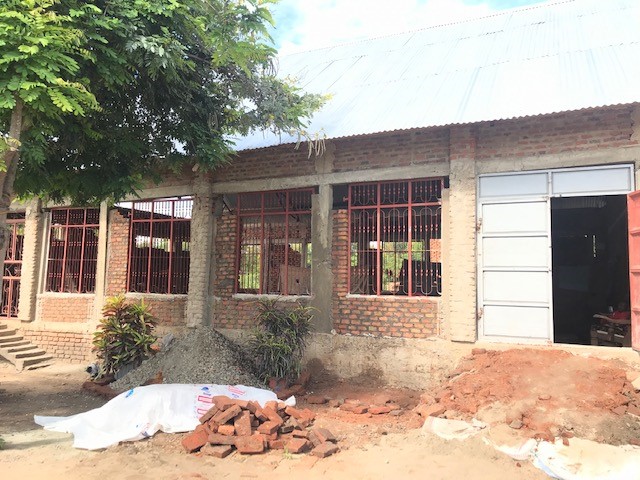 PRAYER REQUEST
Please pray for the economy of the church in Tanzania. Most families only have a small portion of one meal a day to get by.
Thank you again and stay blessed.
Yasinta Mrema
To support my ministry please send your contributions directly to:
World Missions Ministries
P.O. Box 270420 OKC, OK 73137.
Please earmark your check Mrema Support Account # 12041S, Ministry Account # 12041M
Please Remember: A MISSIONS PARTNER IS A MIRACLE CANDIDATE.