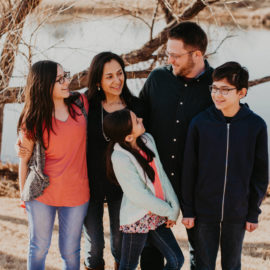 Dear Friends,
We so appreciate your prayers, and want you to know that we think of you often and long for your friendship and fellowship!
A fellow missionary recently articulated clearly how so many of us feel:
"In the immediate days after I send out a prayer update, I feel a tangible difference," [missionary Kevin] said. "I feel more joy, greater peace, more courage to share the gospel, and many other positive differences. I do not exaggerate when I say I covet and greatly appreciate your prayers."
USA (Jan-Feb):
Our last six weeks in the USA (Jan 1-Feb 13) were a whirlwind of travel and meetings, from Georgia to Colorado and many places (mostly Oklahoma) in between. Besides preaching multiple times each week, for the first time in many years, we were able to attend all of the Great Commission (GO) dinners in our home conference (Heartland), and see and share with many of our faithful supporters and prayer warriors once again. We also feel sad that we did not get to see nearly everyone that we would have liked. We are so blessed by all of you humble and sacrificial believers who continue to faithfully help us carry the Good News to the ends of the earth!
Chile (Feb-Mar)
Our arrival in Peru (Feb 13), from the States, was short-lived as we almost immediately began the journey south to the IPHC Global Assembly in Santiago de Chile. I had devised a (kinda crazy) plan to both save money AND see lots of beautiful scenery along the way, so our trip south had five stages (4 days) instead of just one (4 hour) flight! We took a cheap (almost free!) flight to Cuzco (1), and immediately hopped on a bus for the 8 hour trip across the Andes to Puno (2), on the shores of Lake Titicaca (the highest navigable lake in the world). After visiting the floating islands of the Uros (seriously..Google it!), we took another overnight bus over the Andes to the Peru-Chile border town of Tacna (3). From there, we took another taxi/bus combination to the breathtaking coastal city Iquique (4), traversing the driest desert in the world (Atacama) along the way. Finally, one last (very inexpensive) flight to Chile's capital (5) completed our trip. Four straight days of flights, taxis, boats, and buses for less than $100 each!
Chile was an amazing time reconnecting with old friends, making new friends, and fellowshipping with amazing ministers and ministries from all over the world. I was tasked with sharing a message about Unreached People Groups, and then later asked to give two short messages/testimonies to the crowd of thousands about missions and the persecuted church. I felt woefully inadequate for the task, but the Lord gave me the words to speak (and helped my Spanish not to fail me when I needed it most)!
*You can read my Unreached People Group message here: https://iphc.org/missions/unreached-people-groups-sermon-by-ben-west/
Peru (Mar-Apr)
After arriving back in Peru in early March, we have been nearly overwhelmed with homeschooling, church activities, house-hunting, used-car shopping, and catching up with my wife's family. Only in the past few days have we finally seen the light at the end of the tunnel. We now have our own apartment, a very familiar car (carbon-copy of our China vehicle, only 3 years newer), a slowly-forming schedule balancing school, ministry, and family, and some exciting opportunities just around the corner.
Just this past Sunday (March 31), I preached at our local church on evangelism (Jesus the Evangelist), and I will be doing some follow-up teaching soon for those who want to get more involved in evangelistic outreach. Peru is not "unreached" like most of Asia, but the spiritual needs can seem daunting nonetheless. From the completely unchurched coastal enclave of La Punta, up to the ramshackle, sin-filled Andean mining post of La Rinconada (50,000+ people perched precariously at 16,000 ft!), then down to the deep, unexplored jungles of the Amazon Basin, Peru is a land of extremes; of many highs and lows, both geographically and spiritually.
Pray for us as we seek to minister both among Lima's hillside slum-dwellers and urban city-slickers, unchurched mountain villages and sin-ridden mining districts, and even the thousands of unevangelized Peruvian Chinese. We are only here for a season, but the opportunities are vast!
China (May)
Just because we are physically located in Peru does not mean that China is not often on our hearts and in our plans. We communicate regularly with our long-term China team (including two Latino families who still need our continued support to stay on the field) and help coordinate a variety of ministry activities. The biggest need for prayer right now is for a team that is going to China in May to share God's Word with the least-reached. This is an experienced team, but they will need God's hand of protection as they navigate the "new China", a surveillance and police state that actively persecutes those who spread the gospel of Jesus Christ.
Pray for God's Word to spread rapidly and for protection from the wicked, evil men whose desire is to fight against the spreading of the gospel (2 Thes. 3).
Deysi and I also continue to equip Deivy and Karen, a young couple from Venezuela, who are here in Peru to prepare for future long-term missions in China. They are learning the Chinese language and culture here at a local institute, and also through weekly "Chinese" dinners and meetings with us.
Urgent Needs
Besides our obvious need for your prayers, I also want to share some urgent financial needs for those who feel called to help:
– Missionary furlough (One of our long-term Latino families hope to take their first true furlough in 5-6 years in July. Tickets will cost close to $1,000 each for this family of five.)
– Chinese classes in Peru (Deivy & Karen are preparing to serve in China and their Chinese classes cost about $200 per month.)
– Long-term China team support (We have an ongoing need for monthly support for two Latino families serving "under the radar" among western China's unreached.)
Donations (both one-time & monthly) for these needs can be given via https://give.iphc.org/missions/219769, or by sending a check earmarked "NW China Project: 21313p" to: World Missions Ministries / PO Box 270420 / OKC, OK / 73137
Thank you again for your prayers, support, and encouragement!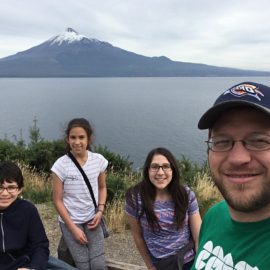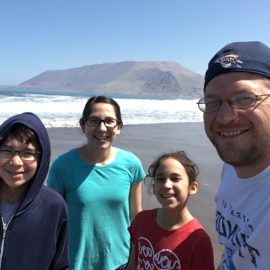 Blessings in Christ,
Ben, Deysi, Gabriel, Ariel & Abriana West