WE ARE THERE
As the prophet, Daniel (Daniel 12:4), wrote long ago; "But thou, O Daniel, shut up the words, and seal the book, even to the time of the end: many shall run to and fro, and knowledge shall be increased."
With an insightful look into the end days, I believe we are not on our way to those days, but we are living in them. While we are living in these last days, we can read about our future and move forward. Think about it. God told us about the last days, gave us the signs of the last days, told us what was going to happen in the last days, and expressed His will and desire to and for us in the last days. We can accomplish great things for Him. We do not have to wait any longer. We have some of the greatest eye-opening opportunities at our fingertips. If we are willing and obedient, with His help, we can do them! PTL
GREAT COMMISSION MEALS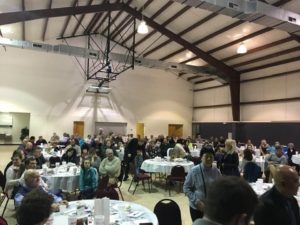 We just finished the Great Commission Meals. It was good to see old friends and make some new ones along the way.
It was also good to see some of our missionaries that we do not get to see often. Here is some insight on how many missionaries feel and help each other. The giving from World Missions Missionaries to help support the cause of missions around the world was around $50,800 in 2018. Yep, you read that right. Many of us in missions believe and support "The Missions Vision." My prayer and hope is that all who are reading this, if not on board, will get on board. It is one glorious ride! A big thank you to the North Carolina and Cornerstone Conferences. PTL
HOLMES BIBLE COLLEGE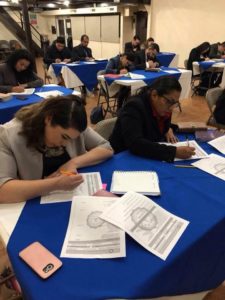 As many may remember, last May, President Chris Thompson from Holmes came to Mexicali, and we signed the papers to annex Holmes in Mexico.
The first class began on January 18. We had around 20 students for inscription. That is only the first wave. We are expecting to see and experience greater things in the near future. As of this writing, and speaking with the leadership of the Gulf Coast Region (Mexico, Belize, and Guatemala), we are working to expand. If we do right, do what we say, walk with integrity, and honestly go forth for His namesake, who knows what can be accomplished through Holmes. Holmes is just one of several avenues we are working with. Imagine the possibilities for the harvest. WOW! Mind boggling indeed.
GUATEMALA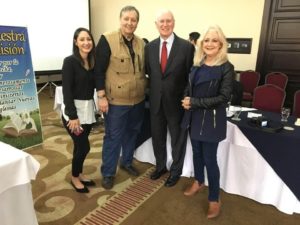 In February, we were in Guatemala for the conference. This was an election year, and we were blessed to have former missionaries to that country, David and Jane Moore in attendance. It was good to see them again. David did an outstanding job ministering to our people.
We also had Bishop Doug Beacham as a guest. As always, Dr. Beacham delivered a good and timely word. It was good to see him as well. As many know, he was the Missions Director for WMM seven years. Last but not least, our baby, who ain't no baby no more (except to her daddy), attended as well. She had just come in from ministering in Rwanda with missionaries, Mike and Leslie Tignor. She is now married and has a missions vision.
BELIZE KAREN BOGGS BUILDING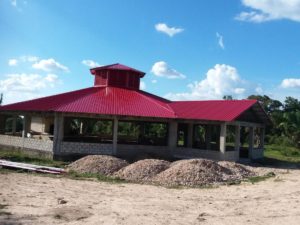 During the Great Commission Meals, we were raising funds to help finish the Karen Boggs Building Project. Our part and our goal was $10,000. A big thank you to the Rev. Doug Bartlett, the North Carolina Conference, and to all who generously gave. The goal was reached. PTL
THE VISION-REACHING THE LOST
THE GOAL-THE HARVEST: To reach the lost, leaders are needed.
There are three types of leaders I have seen in my 34 years of ministry.
1) Leaders who get in the way
2) Leaders who get on board. There is nothing wrong with that because they shout, encourage those around them, exhort, and so on.
3) Leaders who innovate. The innovator (visionary) is one who has the ability to understand there is a train coming and that train needs a track to run on. A train with no track is a disaster waiting to happen.
To help meet the demand for visionary leaders, we have three avenues we work with:
1) School of Ministry- Already, we have several Schools of Ministry planned for Mexico, Belize, and Guatemala. Some of our churches that implemented the School of Ministry have had explosive growth. The School of Ministry was not the only reason for the growth, but was a vital part of the process.
2) Holmes- If at all possible, we would like to see Holmes annexing to the other areas of the Gulf Coast Region.
3) Church planting endeavors- God's anointing demands expression. To reap a harvest, we need new churches and revitalization for older churches.
WHY YOU ARE NEEDED
"Because for His name's sake they went forth, taking nothing of the Gentiles. We, therefore, ought to receive such, that we might be fellow-helps to the truth" (John 3:7-8 ). Those going forth and preaching the gospel was and is God's plan, and the participation of fellow-helps is part of that plan as well. Plain and simple, helping us helps them. You are needed and appreciated.
Our goal is to reach our budget as soon as possible. Everyone doing their part will help get us back into the work for the harvest. We are asking and encouraging everyone who made a commitment to follow through. You are needed as a fellow-helper at this time. If you have not made a commitment, you may do so and join us. If you made a commitment to join us in prayer and financial support, we want to say thank you. Together, we will help complete the task of bringing and maintaining the latter-day harvest.
A WORD FROM THE BETTER HALF
Dear Friends and Partners,
What an awesome God we serve! On March 20, Ron and I celebrated 46 years of marriage. We are blessed with four children, three grandchildren, and a host of friends. We are still in itineration but, as soon as the budget goals are reached, we will be returning back to the field.
It has been a great pleasure to see all of our people at the Great Commission Meals. I want to give God praise for all His blessing sent our way in the last few months. We were especially fortunate enough to spend time with our children and grandchildren. As Ron says, "Grandkids Rock!" Thank you for all your faithful prayers and support.
In Closing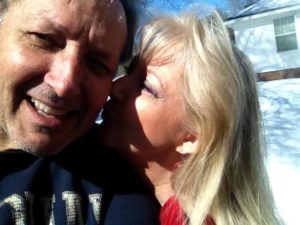 As mentioned, March 20, Phyllis and I are celebrating 46 years of marriage. She is still my girl. We do not always agree on everything, but we do agree on a couple of things, like driving a Ford pickup (she was converted), we both adore our grandkids, and we both love The Lord and want to reach the lost.
Our faithfulness to His purpose has great dividends. Keeping the main thing, the main thing, will keep us active as the moving parts that make all that is accomplished in the kingdom of God possible. I thank my God and Savior, "in Him we live, move, and have our being" (Acts 17:28). PTL
Ron & Phyllis Roy