"Therefore, my beloved brothers, be steadfast,
immovable, always abounding in the work of the Lord,
knowing that in the Lord your labor is not in vain."
1 Corinthians 15:58 (ESV)
The church of Jesus Christ is continuously looking forward and we are exceptionally optimistic about the future of the World Missions Ministries Division.
We are honored to announce the approval of the following missionaries and welcome them to our WMMD family: Chase and Kristina Granstaff; Misael and Daniela Lucano; and Lemuel and Tobey Turner.  Our team has been praying for new laborers to reach the unreached people groups, to minister to those who have never heard the Good News. We believe these families are answers to that prayer, and we thank the Lord for directing their steps in this way.
Now that these missionaries have stepped out in faith, let us all be encouraged and challenged to accept our responsibility in loving them well, caring for them, and financially supporting them so that they may do the work they were called to do. Join us in praying for these families and their ministries: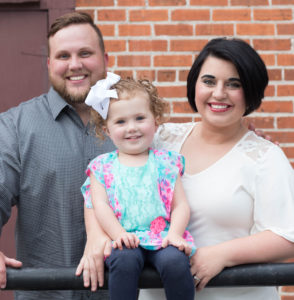 Chase and Kristina Granstaff have served at Fountain of Life Church under Redemption Ministries Conference, overseeing various ministries, since 2008. The Granstaff family is passionate about reaching the nation of Nepal for Christ. They desire to empower the people, evangelize the lost, equip leaders, and send out evangelists, pastors, teachers, and church planters to the 242 unreached people groups of Nepal. Thank you for supporting Chase and Kristina to help fulfill the Great Commission in Nepal.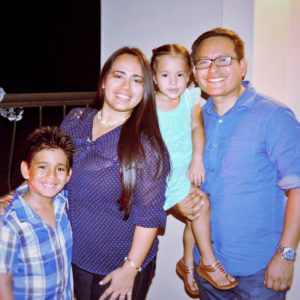 Misael and Daniela are currently serving as church planters in Santa Cruz, Bolivia. They have two children, Mateo and Mariana. Their heart and vision is to plant churches in major cities in Latinoamérica, targeting the professional community and college student community. Their church (Camino de Vida) in Santa Cruz is not only a place of hope, but it is also a place where leaders and pastors are being trained and developed in order to plant more churches throughout the country.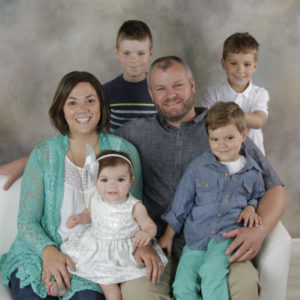 The Turner family is excited for the opportunity to serve the people of Wales. Their vision is to make the difference to see the lost saved, the saved freed, the freed restored and the restored fulfilled. They will be working with Compassion Church Wales to provide a place for people who are in recovery, those who are broken, and those who have experienced great loss in their lives. They want to see the move of God by sharing the love of Christ, and the good news of hope. Thank you for partnering with them as they reach out to the lost, orphaned, addicted, and homeless to further the kingdom of God.

Thank you for standing with us in the critical work of sending missionaries to serve the church and fulfill the Great Commission.
"The grace of the Lord Jesus be with you."
Bishop J. Talmadge Gardner
Executive Director, World Missions Ministries Division
& Corporate Secretary, IPHC