Mercy Came Running
Mission Statement
Mercy Came Running exists to prevent and confront human trafficking by educating the church and the public, training professionals and empowering the community to take action for the purpose of identifying, rescuing and restoring trafficking victims to freedom spirit, soul and body.    
The Commission
The average age of a child forced into human trafficking is 13 years of age. There are over 100,000 victims being trafficked in the US and an estimated 20,000,000 worldwide every year. They come from our churches, our schools, our communities, and sometimes our own homes. The Christian community is the only one qualified to provide life-changing care for those who are being rescued from this horrendous crime. God has called us to "Do Something." Please join us and together we can start the process to make their lives whole again through the power of Jesus Christ.
Terry Burchett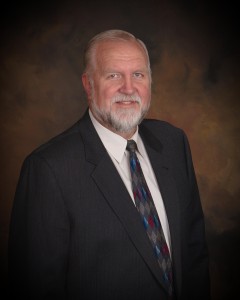 Terry Burchett was born in an International Pentecostal Holiness Church (IPHC) parsonage in Oklahoma. He accepted the call to ministry at a young age and began ministering as part of a team of youth ministers when he was thirteen. In his early teens he held his first revival in Galveston, TX. Burchett later attended Southwestern Christian University in Bethany, Oklahoma where he traveled with Great Life Singers to every state in the continental United States.
Rev. Burchett has served the IPHC as Christian Education Director in the Ozarks Conference and the Kansas Conference as well as a board member for the Texas Youth Board and the Kansas Conference.  Burchett has pastored Christian Heritage Church (Galveston, Texas) and Glorious Life Church (Derby, Kansas) after serving as the associate minister at Union Grove (Oklahoma City).  He presently pastors Meeks Family Church (Oklahoma City).
Pastor Burchett was first introduced to the subject of human trafficking through the ministries of Mark and Sandra Palmer. For a season he worked with them at the Home of Hope in Texas in staff reserve development. He is now a certified instructor with Faith Alliance Against Slavery and Trafficking (FAAST) where he works closely with law enforcement. Burchett is also the founder of Mercy Came Running and is available for teaching and training to help combat human trafficking.
Contact:
Phone: (580) 279-7670
E-Mail: info@mercycamerunning.com
Project Restore
Mission Statement
Project Restore exists to offer hope and healing to victims of human trafficking and exploitation through a long-term aftercare program. Established in October 2010, Project Restore is a faith-based, non-profit ministry to victims of human trafficking and sexual exploitation.
Project Restore will offer long-term aftercare to victims of human trafficking through a shelter called Lyndsey's Place.
Lyndsey's Place will provide a safe and healthy home environment where hope and Christ-centered love collide to offer complete healing and restoration.
Project Restore will serve women 18 years and older who have been victimized by slave and sex trafficking.
Project Restore will offer a long-term aftercare residential program with the length of stay being defined by the needs of each individual.
Project Restore will offer comprehensive services to minister to the needs of each individual meeting their emotional, physical, and spiritual needs as we are equipped.
Project Restore will seek to partner with additional ministries and coalitions to eradicate human trafficking in all its forms.
We are striving to heal hearts and change lives.
Project Restore
A ministry offering hope and healing to women who have been victimized by slave and sex trafficking, through a long-term aftercare program called "Lyndsey's Place."
Evil exists not because of the evil people in the world…but because the people of light sit back and do nothing. At Project Restore we purpose to bring the light of God's love into the darkened lives of trafficking victims.