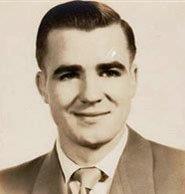 Reverend Lawrence Arnold Pfaff, 89, went to be with the Lord on July 14, 2018, in Greenville, South Carolina. He was preceded in passing by his parents, Walter Merle and Goldie Cooper Pfaff, his wife of 50 years, Lola Rankin Pfaff, and a sister, Ada Mae Walberg. He was born February 14, 1929, in Sugar Township, Pennsylvania.
He grew up in Greenville, Pennsylvania and spent many summers on the farm with his grandparents, Calvin and Ada Pfaff. Reverend Pfaff faithfully committed his life to a relationship with Jesus and answered the call to ministry at the age of 19. After graduation from Penn High School, he attended Holmes Bible College, Furman University, and graduated with a master's degree from William and Mary. Reverend Pfaff pastored churches in Virginia and Pennsylvania. In 1979, the family moved to White River, South Africa to be missionaries and headed the Bible College and planted churches. After ten years, they accepted the call to Nigeria, where they raised funds, purchased land, and built and started the West Africa Bible College in Lagos.
Reverend Pfaff lived every day to the fullest. He loved his daughters: Ethelyn C. Peyton of Dalton, GA, Barbie McDonald of Greer, and Dr. Cheryl Bailey of Colgate, WI, was involved with his five grandsons: David, Jonathan, Benjamin Peyton, Karl, and Christopher Stefan, as well as his great-granddaughter, Olivia Peyton. He is also survived by his brother, Ralph Pfaff of Greenville, PA.
 Funeral services will be held at 2:00 p.m. on Tuesday, July 17, 2018, at Praise Cathedral, conducted by Pastor Jerry Madden, Pastor Bob Russo, and Reverend Ray Boggs. A private burial will be in Graceland East Memorial Park.
 In lieu of flowers, memorials may be made to Praise Cathedral, West Africa Bible College, 3390 Brushy Creek Road, Greer, SC 29650.
Online condolences may be made at www.thewoodmortuary.com
"Rev. Lawrence and Lola Pfaff were approved to serve as IPHC Career Missionaries in 1969. They arrived in Krugersdorp, South Africa, in 1970. I still remember their arrival in South Africa. Their first assignment in South Africa was to serve at the Freeman Bible College in White River where he later became the principal. Following this assignment, they transitioned to Nigeria, West Africa, in 1980, where he revived the vision of Johnny Brooks and 'raised the money to erect the first three-story permanent building on the campus of the West Africa Bible College.'  Today, West Africa Bible College enjoys the largest enrollment of any of our Bible colleges worldwide.
 I always remembered Rev. Pfaff as being a gentle man and a man of great vision and passion. World Missions Ministries extends its deepest condolences to his three daughters: Ethelyn, Barbie, and Cheryl, and their families as they mourn the loss of this great man."  – Bishop J. Talmadge Gardner