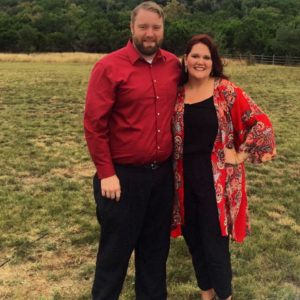 You can't really know where you are going until you know where you have been. – Maya Angelou
This well-known phrase rings true as we all consider the importance of generations working together. There is so much that younger generations can and must learn from those who laid the foundation before them. There is also fresh insight that the older generations can learn from those who come after them.
From the very beginning of our ministry, at the age of twenty-five, Michael and I have valued working with those who have already been in ministry for many years. Sound advice from those who have journeyed before is priceless. We have been blessed to connect with many who shared their testimonies of life in ministry. In sharing the good and the bad they have faced, as well as lessons learned, they have helped equip us for ministry.
We are Michael and Leslie Tignor, missionaries serving in Rwanda. We serve as the People to People Coordinators of the Great Lakes Region, and we are currently training pastors and church leaders for more effective ministry. Our heart is to reach the next generation with the gospel. Though we are now thirty-two years old, many of the pastors and leaders we work with are much older than us. Our age, at times, has provided challenges on the field. Trust is not easily earned. Many think that younger people are not as serious, that they are not in it for the long haul, or that they see their current position as a stepping stone.
One retired missionary friend gave us some wise council early on. He would always say, "We need missionaries with stick-ability." We have found his words to be true. Sometimes the greatest thing you can do to make a difference in someone's life is to show up and keep showing up. People need to know you can be trusted. It is so important for our people to know we are there to serve, work alongside, and move forward together.
There have also been benefits due to our young age. We bring fresh excitement, insight, and new tools for effective ministry. As we minister, one of the best ways we can build on the foundation set before us is to remain teachable and faithful. This is true at any age and must be seen in the generations both before and after us.
Do you value all generations?
Are you reaching out to someone either younger or older than you for insight and wisdom?
It is often hard to be the one to reach out, yet many times we are waiting for someone to do just that. We spend much time talking about how different things are from one generation to the next. However, while we are comparing, we may be missing precious time to come together and learn from each other.
"Don't you have a saying, 'It's still four months until harvest'? I tell you, open your eyes and look at the fields! They are ripe for harvest. Even now the one who reaps draws a wage and harvests a crop for eternal life, so that the sower and the reaper may be glad together. Thus the saying 'One sows and another reaps' is true. I sent you to reap what you have not worked for. Others have done the hard work, and you have reaped the benefits of their labor" (John 4:35-38).
"So neither the one who plants nor the one who waters is anything, but only God, who makes things grow. The one who plants and the one who waters have one purpose, and they will each be rewarded according to their own labor. For we are co-workers in God's service; you are God's field, God's building" (1 Corinthians 3:7-9).
By Michael & Leslie Tignor