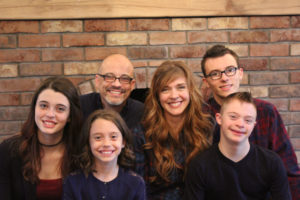 ELI Project
Sharing the Gospel by providing help and comfort to families with special needs.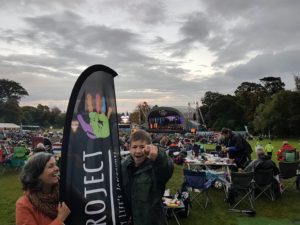 We are "doing life" with those who we are reaching. In the first photo to the left, we are enjoying a concert in the park with our friends, Rhi and Jon. Our God is a God of relationship. Through Jesus, God opened the door for us to be in relationship with Him. Now we have the great opportunity to share His love with others through not only telling them about Jesus, but also through sharing His love with them in our actions and through sharing our lives. Photo 1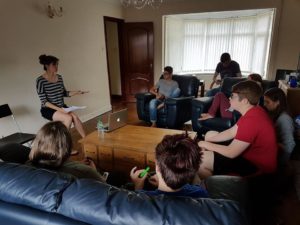 The second photo to the left shows Stephanie training a missions team that came from Brussels to help us with a summer outreach to families with special needs. She is explaining the do's and don'ts of how to interact with special needs children; communicating some simple truths that break down the walls between these families and the church. Breaking the walls is not difficult, it just takes love and acceptance. photo 2
Men's & Women's Connect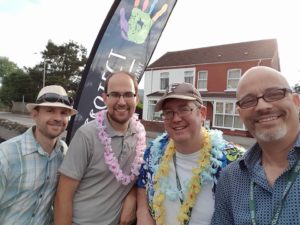 The third photo to the left shows Todd with some of the dads. Having a son or daughter with a special need can be difficult for a father. Having others who can personally relate is a huge blessing. Men's Connect is a time of sharing a laugh, a meal, and faith in Christ Jesus. photo 3
On a monthly basis, Stephanie hosts a Mom's Night. The agenda is to create a fun loving, Holy Spirit infused atmosphere, where these moms can "let their hair down" and laugh a lot. These moms live intense lives. Before the night ends, Stephanie prays for each mom. They leave with a lighter heart, filled with greater peace, and with more curiosity about our faith.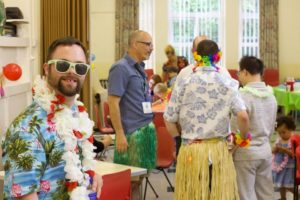 Due to the complications and difficulties faced by families with special needs, life can get pretty intense. A Luau Party, where families with special
needs can have fun and set aside worries for a day, is one way we have shared the love of Jesus recently. photo 4
ELI Project has created an environment where families can enjoy themselves with the assurance that their child is being well cared for.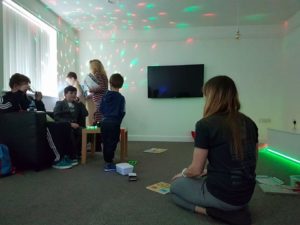 ELI Project and LifePoint Church have come up with a great system so that parents with special needs children can bring their families to church where their child will be well looked after by a trained "BUDDY."
By the simple act of our church making a few concessions, families who could not come to church before
are now able to attend church for the first time. photo 5
Presley Family Update
Adam is doing well and enjoying college life at Emanuel College in Georgia. He is a member of the Student Senate, Players, and majoring in Graphic Design. He is growing spiritually and soon to be 20 years old!
Isabella has completed Level 1 apprenticeship in hairdressing. This summer, she will attend an intensive discipleship program and is currently seeking the Lord regarding His plans for her future.
Eli is growing, learning, and happy. His speech is becoming more clear. His vocabulary is increasing. He now has a placement in the local special needs school. This is a school packed with the latest in technology and a staff with specialized training to teach life skills to kids like Eli.
Summer Jane is now in a school with a Christian ethos. This is the primary school that Adam and Isabella attended years ago and the venue where we founded ELI Project. Summer Jane is already making good friends and progressing in her education.
Prayer Requests
•Funds to continue serving these families
•Local helpers to catch the vision and volunteer their time, both with Family Nights and for the "BUDDY" system at church
•Health for our family in all aspects: mental, emotional, physical, and spiritual health
•Pray for Adam and Bella, as they grow into adulthood, that they develop keen ears for the Lord's guidance
•Pray for Eli's heart, skin, digestive system, and that he settles into school well
•Pray for Summer Jane's peace and joy
•Pray for Todd and Steph specifically to have wisdom as parents and ministers
•Pray for the families who attend ELI Project Family Nights, that the Lord will prepare their hearts to hear the gospel
Todd, Stephanie, Adam, Isabella,
Eli and Summer Jane