BLESSINGS TO ALL
As the year is moving along, the ministerial pace is picking up. Little by little, the Gulf Coast Region (Mexico, Belize, and Guatemala) is opening. We are now able to hold service with a few restrictions.
2021 AGENDA
Our calendar is filling up rapidly here on the field. Without exception, we have seen salvations, recommitments, and church growth within the churches that we have been privileged to minister in since their opening.
WHAT IS WORKING
Prayer and persistence are working. Our churches have joined a massive prayer initiative. Pastors from all corners are participating. When services were not allowed inside, we went outside, stayed in our cars, and participated in breaking the bread of life together. PTL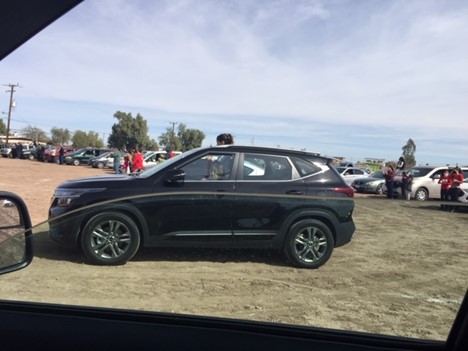 THE GREAT COMMISSION - HIS VISION - OUR MISSION
Jesus has given us His vision through the entire chapter of Acts 1, but particularly in verse 8. If your mission is His vision, then reaching the lost becomes your focus.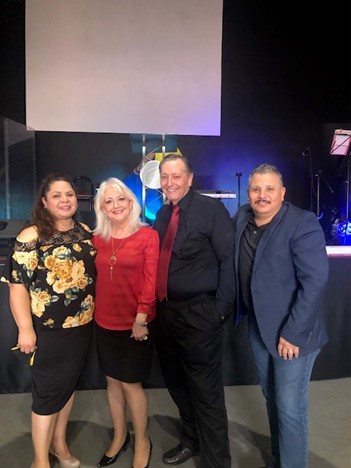 GULF COAST REGION DATA FOR 2021
I thought some might be interested in a few numbers and reporting.
MEXICO
Conferences - 3; Churches - 215; Members - 18,645
CRISTIANA RENUEVO HIGHLIGHT
This is one of the works we help with and ministered in recently. Pastor Victor Tello and his wife, Gaby, under the supervision of their conference leadership, started this church on our last tour. Cristiana Renuevo is not the largest church we have, but it is one of our fastest-growing churches. We ministered on March 28, and we will be back later in the year to minister again. Many responded to the altar call. The building was full, and an overflow crowd had to sit outside. Plans have been made to knock down the back wall and enclose the outside extension, expanding the seating capacity. It's a good problem to have. The church has in the neighborhood of 225 attendees. PTL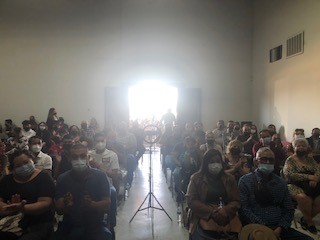 BELIZE - THE MISSION - NEW WORKS NEW CONVERTS
Conferences - 1; Churches - 39; Members 6,000
Belize has a third-world economy, with many living in poverty. Because of its location and a lack of healthcare, the government shutdown has been long, and travel has been prohibited. In the Gulf Coast Region, Belize probably faced, and still is facing, stricter restrictions. As of this newsletter, we are still waiting to get on the ground as soon as possible. However, in the meantime, The Gulf Coast Region has purchased property to put a resource center in the middle of 13 villages. We are excited!
GUATEMALA - KINGDOM EXPANSION
Conferences - 1; Churches - 38; Members - 2,828
Even through being hit with a hurricane, the pandemic, restrictions, and protests, the churches grew in membership by 662 new converts from last year. We appreciate our leadership's commitment to the mission.
GIVING CREDIT WHERE CREDIT IS DUE
Lend A Hand Ministries has been lending a helping hand in Guatemala for years. Recently, they helped the Guatemala Conference purchase property to house a new church. We have new births and new churches. PTL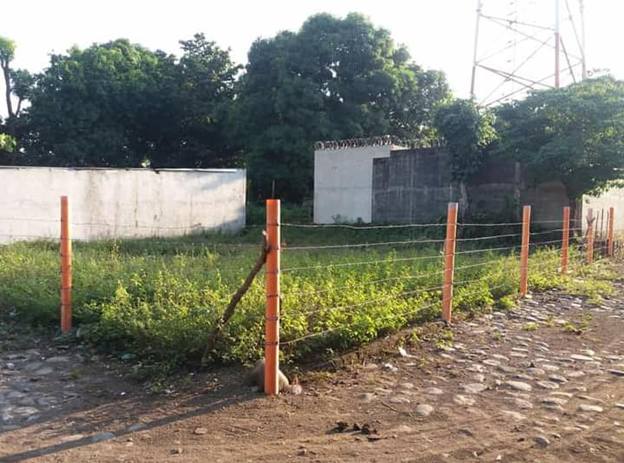 PHYL'S WORLD - GREETINGS TO ALL
My, how time flies. On March 20, Ron and I celebrated our 48th anniversary. I am so thankful for my dear husband and best friend. Wow, after 48 years, four children, and four grandchildren, we can truly say; we are happy and blessed. After all, the greatest happiness is to love and be loved.
On the field, the restrictions are lifting, and our churches are beginning to open. We are looking forward to the great things God will do. "Be of good courage and He shall strengthen your hearts, all ye that hope in the Lord" (Psalms 31:24).
Thank you for all your prayers and support. Ron and I love and appreciate you all.
PRAYER REQUESTS
Pray for...
1) Sufficient finances for the harvest to continue. The harvest needs workers. Workers need resources.
2) Wisdom
3) Health and safety
4) Favor
PRAYERS AND FINANCES
Your prayers and financial support play a very important role in all that we do as missionaries. Praying will determine the course of action needed. Giving financially will make it happen.
From our hearts to you and yours
Love and Blessings Always,
Ron & Phyllis Roy