SEASONS GREETINGS
We trust all is going well with you and yours.
A quick note: Staying connected, engaged, and active are the three ingredients needed for all endeavors to have a successful outcome. Your participation really does matter and makes a tremendous difference.
MEXICO
Even though the border is still closed to many, and restrictions are still in place, many of our churches and conferences are adjusting and moving forward. Recently Berea Church (Berea is the church that is housing Holmes Bible College, Mx) baptized 30 new believers. The pandemic may have slowed everything down, but it has not stopped the gathering of the harvest.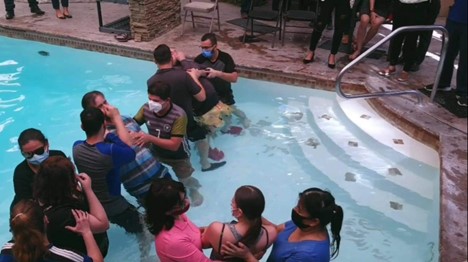 STAYING WITH THE BASIC PRIORITIES IS SUPER IMPORTANT
WINNING THE LOST - PRIORITY 1
This work began during the shutdown. I made a trip and was able to meet some of the new believers and minister not far from Ensenada. Of course, as much as anyone, I enjoy ministering to large crowds. However, we can be reminded of the scripture where Jesus speaks of leaving the ninety-nine to seek out the one lost sheep. The Lord is sincerely concerned about His creation. I love new beginnings. New beginnings lead to greater things to come. PTL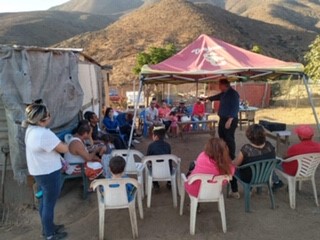 MINISTERIAL TRAINING - PRIORITY 2
The training was five days long, with 96 people in attendance. This was just one sector. The pandemic forced everyone to rethink how reaching the lost and growing churches will be accomplished. I am excited about the prospects.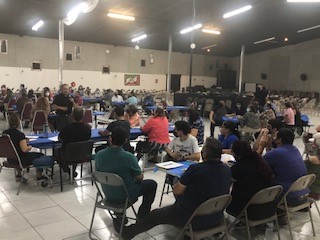 MOVING FORWARD - PRIORITY 3
HOLMES BIBLE COLLEGE MEXICO - SOMETIMES THINGS NEED TO BE SHAKEN UP
One of the goals we had for Holmes was to produce the teachings online so we could annex the school to other locations simultaneously. The shutdown moved Holmes in that direction. When everything fully opens, we will have the skeleton of the system needed in place, and if the shutdown is extended, we have the option to branch out when the opportunity presents itself. PTL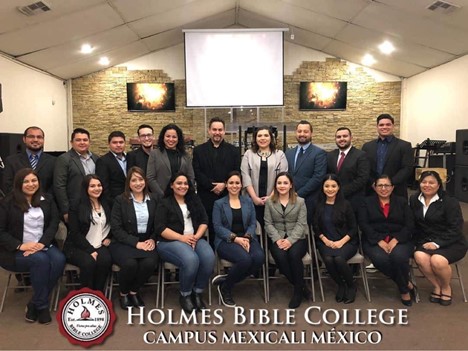 BELIZE - IMPROVISING
Because of the travel ban and shutdowns, many pastors cannot reach out to their congregations. Instead of losing touch with the people, they are now putting together sermon outlines and studies and empowering the elders to branch out.
HURRICANE RELIEF
In September, Belize was hit by a hurricane. Twenty-five of our church families lost a good portion of their corn crops. Working with our missionary, Gene Hancock, and Belizean leaders, The Gulf Coast Region was able to send funds to purchase seed corn in order to replant. Team-work works.
GUATEMALA
As you may recall from our last newsletter, funds were raised to purchase land and a building in Mazatenango, Guatemala. All the funds arrived in a timely fashion. The deal has been signed, sealed, and delivered. I want to give a big shoutout to everyone who helped and participated. We are working together and accomplishing the mission. PTL
PHYL'S WORLD - HOLIDAY GREETINGS
The year 2020 has been very different for all of us. However, the Lord is faithful in fulfilling His plan in all of our lives. We are looking forward to seeing our family this Christmas, if travel permits.
Our grandson, Riaan (Amber and Louis's son), is growing so fast. He is sooo handsome like his Paw Paw. Don't tell Ron, but I think Riaan is a bit more handsome than Ron (Lol). We also have three beautiful granddaughters. We miss them.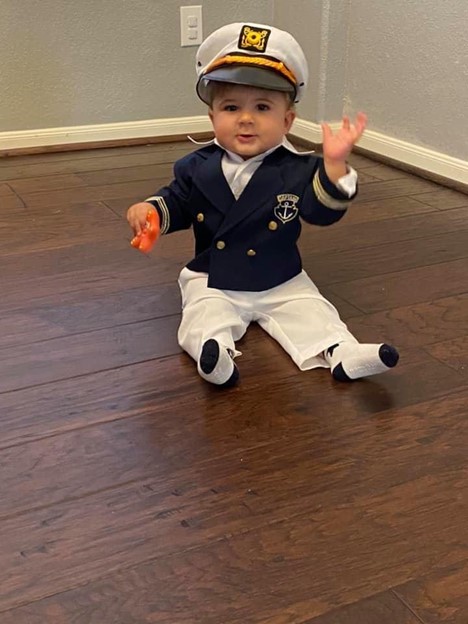 Ron and I thank you so kindly for your prayers and support, especially your prayers. Prayers can go where nothing else can and change any situation.
Again, thank you, and may you have a very Merry Christmas and a prosperous 2021.
IN CLOSING
As mention earlier, your participation really does matter and makes a tremendous difference. Even with a shutdown, we are seeing a harvest of people coming to Jesus.
Your continued faithful prayers and giving help make this possible. Thank you, and may God's best always be yours.
IN HIS SERVICE
LOVE AND BLESSINGS
Ron & Phyllis Roy