As a church, we are called to corporately and individually see justice established. We intercede for those who have no voice. We stand with the poor, the weak and the oppressed. We will not be silent in the face of injustice. We will be a Place of Hope.
The 2019 emphasis on Justice has been divided into four sections:
A Voice in the Darkness – Is God Just?
A Voice in the Wilderness – Justice in the Old Testament
A Voice to the Church – Justice in the New Testament
A Voice for Today – Our Responsibility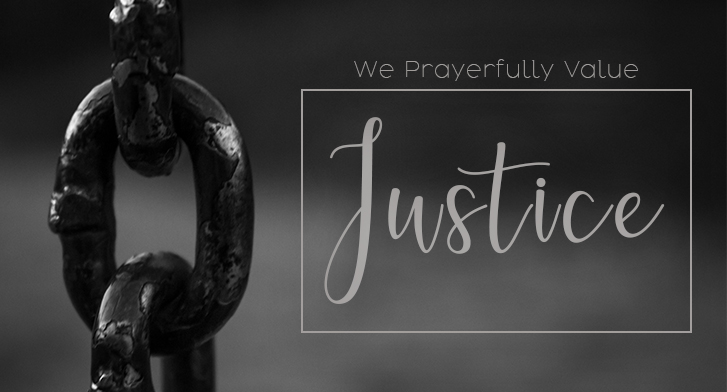 As I think about our core value, "We Prayerfully Value Justice," I am reminded of the fact that the Bible is full of scripture regarding justice.   I am drawn to Isaiah 61:8, where it tells us, "For I, the LORD, love justice." In other words, the Lord here is saying, "I delight in giving...
Read More
He has shown you, O man, what is good;
And what does the Lord require of you
But to do justly, to love mercy,
And to walk humbly with your God? – Micah 6:8