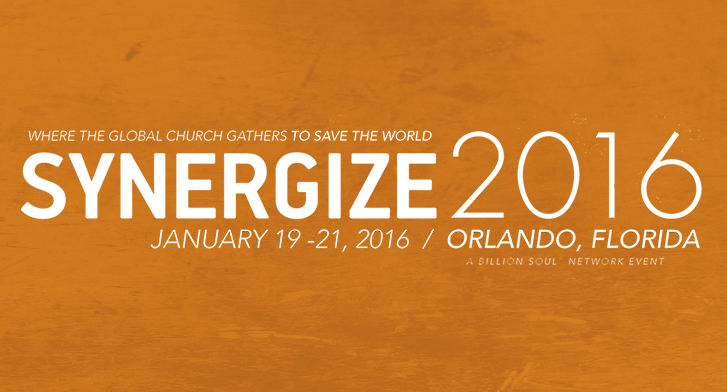 The Billion Soul Network invites you to join them for the Synergize 2016 Conference which will be held in Orlando, Florida on January 19-21, 2016. This global conference has been designed for leaders who desire to network, synergize and mobilize for the fulfillment of the Great Commission.
Presiding Bishop Doug Beacham states, "For several years IPHC has been closely involved with Dr. James Davis and the Billion Soul Network. The Synergize Conference is a significant gathering of pastoral and denominational leaders from around the globe. I am honored to be part of this in 2016 and hope many IPHC pastors and leaders can participate!"
Join Bishop Beacham and over thirty-five other speakers as they challenge you go beyond just "doing church" to embark on a Christian ministry adventure that could impact your community and the world. For more information, please visit www.synergize.tv.