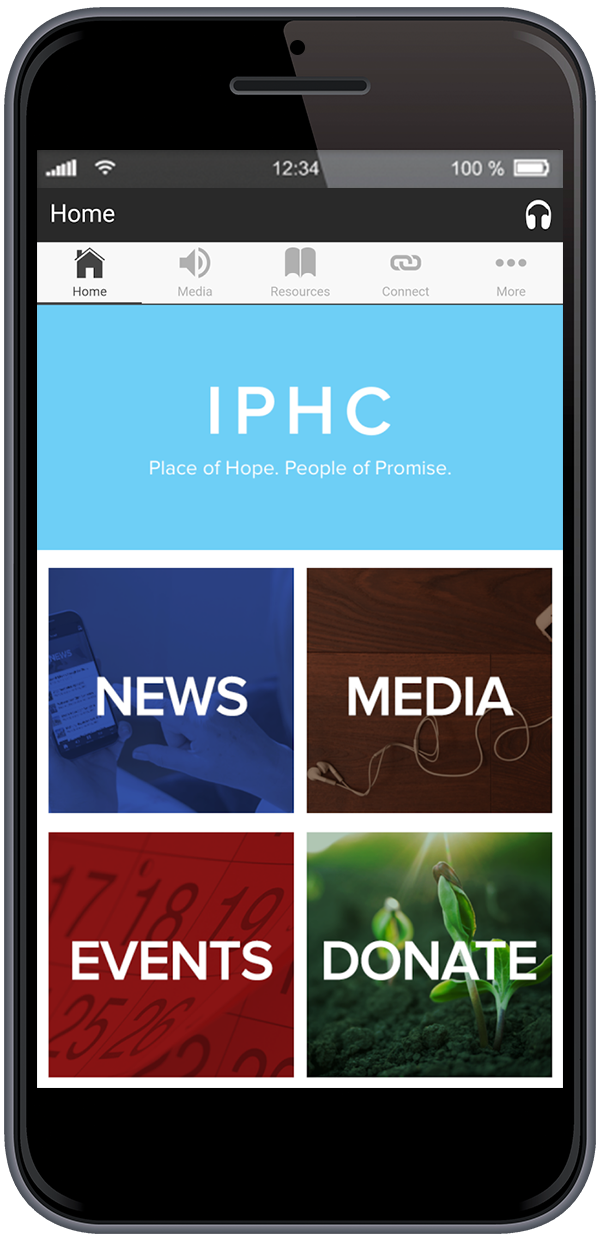 The International Pentecostal Holiness Church (IPHC) announces the release of a new IPHC app for mobile devices. Available in English and Spanish, this customized app allows users to have instant access to current news, events, media and church resources.
Additional features such as the Leadership Cast podcast, Encourage magazine, Monthly Update video, and Find a Conference will provide up-to-date resources for each user. The Live Stream link will allow users around the world to watch streamed services and live events.
Director of Communications Janese Bennett states, "Our hope is that this tool will provide a convenient way for the IPHC family to stay connected with each ministry of the church."
Later this year, the app will expand to include an event module, where users can register for the 28th General Conference and receive important conference information such as schedules, speakers and downloadable reports.
The IPHC app is available for download in both the Apple and Google Play stores or at iphc.org/app, where downloadable graphics are available to share in printed material, electronic newsletters and on social media.