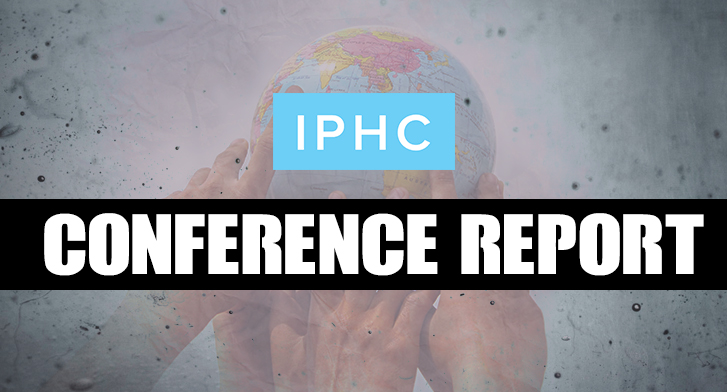 Heartland Conference Quadrennial Conference Report
By Bishop J. Talmadge Gardner

I was honored to serve Bishop Stuart and Sherri Sherrill and the members of the Heartland Conference as their presiding officer on Saturday, April 28, 2018. The quadrennial conference was hosted at the Heartland Conference Retreat Center, Oklahoma City, Oklahoma.  At the start of the conference session, there were 254 registered delegates in attendance in addition to many guests/exhibitors.
Bishop Sherrill opened his State of the Conference Report by stating – "The Heartland Conference is a special family.  We rejoice together when one of our members celebrates, and we grieve when one weeps.  We help each other and cheer each other on.  We are truly better together!"
Bishop Sherrill reported Heartland Conferences' ministry footprint for the year ending 2017 as follows:
76 Member Churches (1 Affiliate Church)
5,322 Members
5,680 Worship Attendance
6 Church Plants
As of this Quadrennial Conference their clergy profile is:
150 Ordained Ministers
31 Licensed Ministers
43 Local Church Minister's License
The Conference elected the following persons to serve as members of their Conference Executive Council:
Conference Superintendent: Bishop Stuart Sherrill (by acclamation)
Assistant Conference Superintendent: Rev. Terry Lowder (by acclamation)
Conference Secretary/Treasurer: Rev. Debbie Burpo
Conference Executive Council Member-at-Large: Rev. Justin Blankenship
Conference Executive Council Member-at-Large: Rev. John Leggett
Conference Executive Council Member-at-Large: Mr. Daniel Ice
Conference Executive Council Member-at-Large: Rev. Hallie Brown

Heartland may be the first US conference to elect two ladies as Executive Council members.  Praise God.  We are making progress.
Clergy credentials were issued as follows:
Ordination (11) –
Joaquin Aja
Jimmy Bennett
Ingrid Deleon
Dustin Gardner
Luis Guevara
Jake Higgins
Karla Maldonado
Ethan Sellers
Eme Tima
Michael Whitman
Jody Wright
Minister's License (12) –
Cherie Alvarado
Hector Alex Arana
Erika Arteaga
Homero Avalos
Robert Belcher
Jonathon Carreto
Oscar Castro
Cenovio Deleon
Heber Gonzales
Julio Cesar Maldonado
Bryan Nix
Christopher Rush
The Memoirs Report was presented by video.  Rev. Terry Lowder did a masterful job of narrating.  The report not only memorialized the life and legacies of the clergy members listed below, it also honored the ministry legacy of former General Superintendent, Bishop James D. Leggett.
Lucille Short
Dorrance Manning
Charles Calvin
Marvin Goodpasture
Wayne Webb
Ernest Johnson
Benjamin Parker
Dillon Marsh
Woodrow Wilson "Woody" Stevens
Bishop James D. Leggett
It was an honor as the presiding officer to recognize the following conference attendees and guests:
Thelma McDowell, wife of former conference superintendent, Rev. James McDowell.  Rev. McDowell also served the general church as a GEB and GBA member.
Bob & Edith Ely, former conference superintendent, West Oklahoma Conference, GEB & GBA member and former president of Southwestern Christian University.
Bobby & Judy Stewart, former conference superintendent, West Oklahoma Conference.  Rev. Stewart also served the general church as a GBA member.
Lynn & Marilyn Ice, former conference superintendent, Ozarks Conference. Rev. Ice also served the general church as a GBA member
Charlene West, retired IPHC career missionary to Costa Rica, Venezuela and Colombia.  Rev. West also served as the first director of Intercultural Ministries for the denomination.
Luis Avila, director of Hispanic Ministries and INCaM, EVUSA, IPHC
Johnny Upton, vice president, IPHC Extension Loan Fund
Chaplain Colonel Jerry L. Jones, S. Army Retired, director and endorser for Chaplains Ministries, EVUSA, IPHC
Bryan Nix, director of IPHC WMM People to People & TEAMS Ministries
David & Michelle Riley, recently approved as IPHC missionaries to Africa.
Ed & Margie Rhodes, retired (but still very active) IPHC career missionaries to Africa.
Jeff Patterson, director of operations for the Global Ministry Center
Steve Ely, former director of youth ministry, IPHC
Terry Lowder, former assistant director, EVUSA, IPHC
David Oxley, former assistant director, Stewardship Ministries, IPHC
Bishop Sherrill and I served together in Church Education/Discipleship Ministries.  It is an honor to serve him and with him now on the Council of Bishops.  Stuart's election by acclamation affirms the trust that the delegates of the Heartland Conference have in his vision to move the Conference forward.  I believe that God will use Stuart and Sherri's vast deposit and reservoir of experience and impartation to greatly benefit the Heartland Conference in the quadrennium ahead of them.
Stuart and Sheri Sherrill are wonderful people and great gifts to our church family, the IPHC. May the Lord who has ordered Stuart and Sheri's steps to serve the Heartland Conference for this season now empower them by His Spirit to do so.
Photo Credits: IPHC Communications